G'day guys, here's some very interesting news I received, prices in Australian.
Not that I'm endorsing anyone, I'm just giving Aussies a heads up if they want a replica lancer.
Cheers!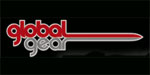 PREDATOR CINEMAQUETTE & GEARS OF WAR LANCER RIFLE </div> ARRIVING NEXT FORTNIGHT, LAST TIME THESE SOLD OUT IN A FEW HOURS SO BE QUICK VERY LIMITED SUPPLIES
***PRE-ORDER NOW*** Gears of War Lancer Rifle
1:1 Scale officially licensed collectible
Regular Price: $229.00
Members Price: $206.10
More Info here.
PREDATOR CINEMAQUETTE This thing is unbelievable, we have 3 available landing in 2 weeks
Approximately 32 inches in height
Limited in production to 1,000 units worldwide
Regular Price: $3,690.00
Members Price: $3,321.00
More Info Here
Enjoy these Delicious little replicas.
Last edited by a moderator: