Sr Member
Mountain Regiment
Hello all.
I have an 11 or 12 year old relative who needed a last minute Valentine's box thing. For any of us unfamiliar with the custom, apparently the children in school go around and shove candies and cards and other novelties at their classmates often collecting them in fancy boxes.
My relative wanted a book from Harry Potter. ........ So here we go:
We grabbed a cereal box and cut a hole in the side. Then made a pattern for the furry fabric we purchased. Patterns also included the book's mouth and teeth, made from little foamies.
We made the mouth, tongue, and teeth from the foamies and hot glued them to the box around the opening.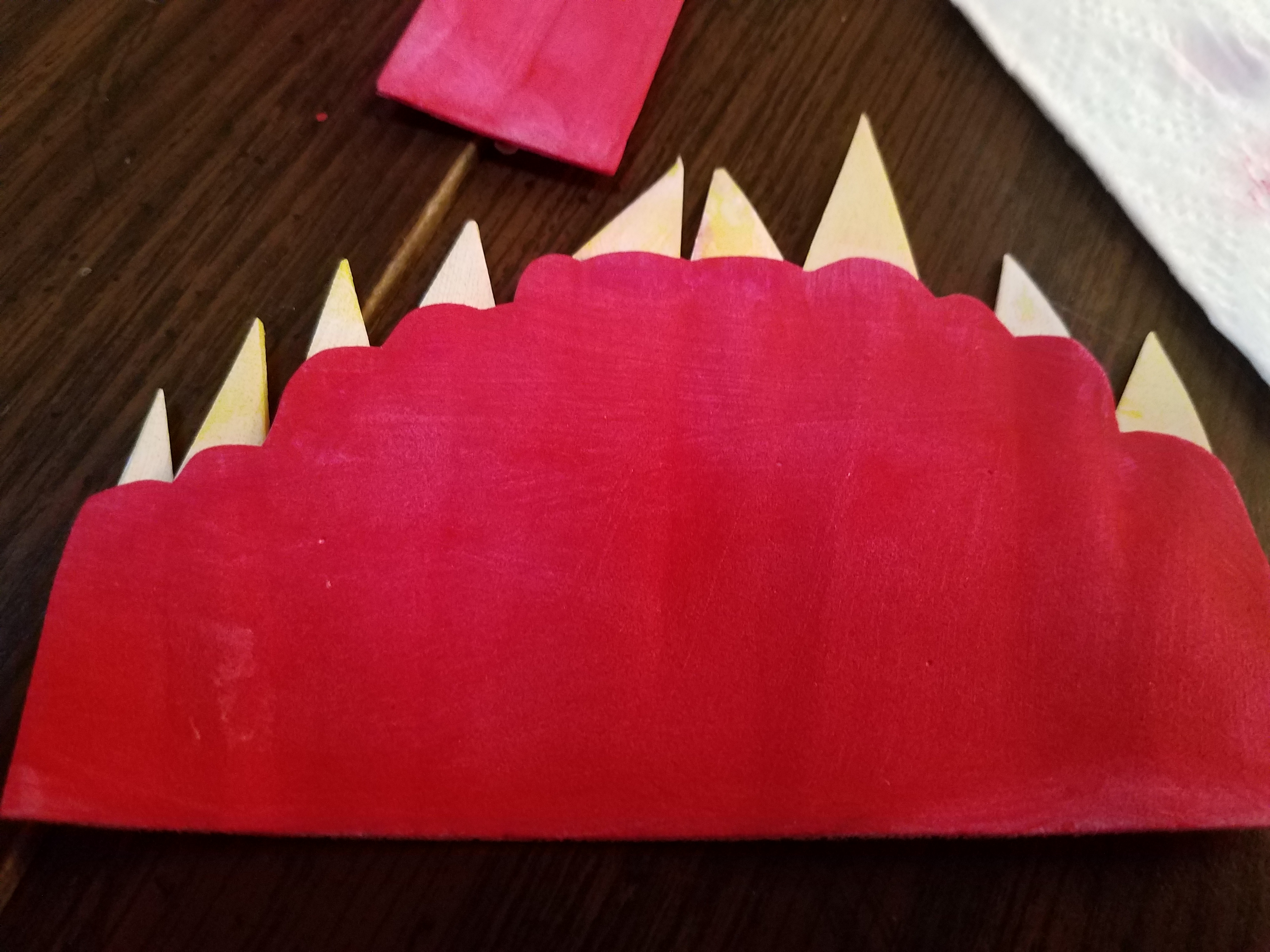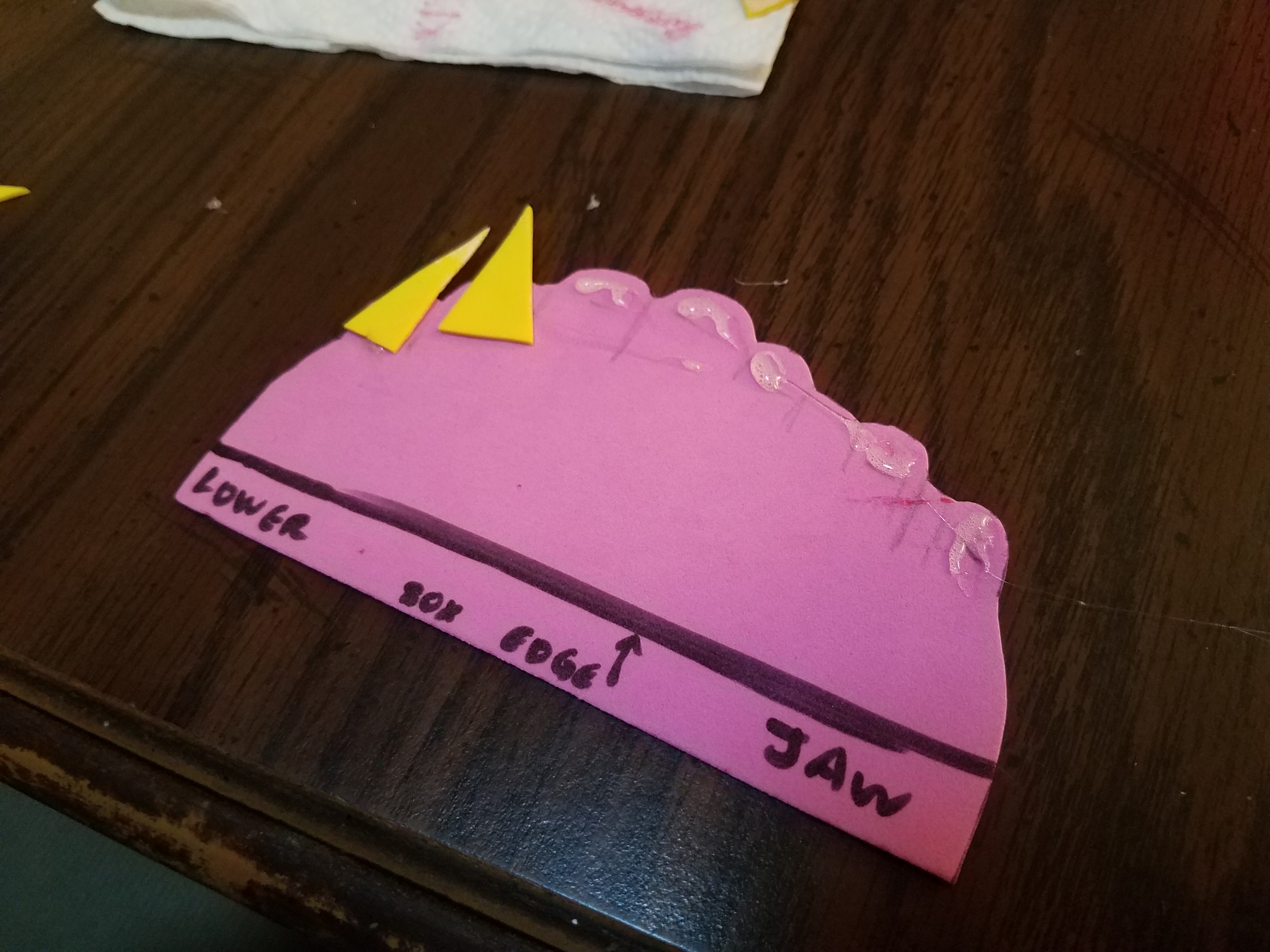 Then covered the silly thing with the fabric. (Sorry, I didn't get pictures of installing the eyes. )
The eyes were black puffy thingies with googly eyes stuck to them.
Brown paper with gold ink completed this little project.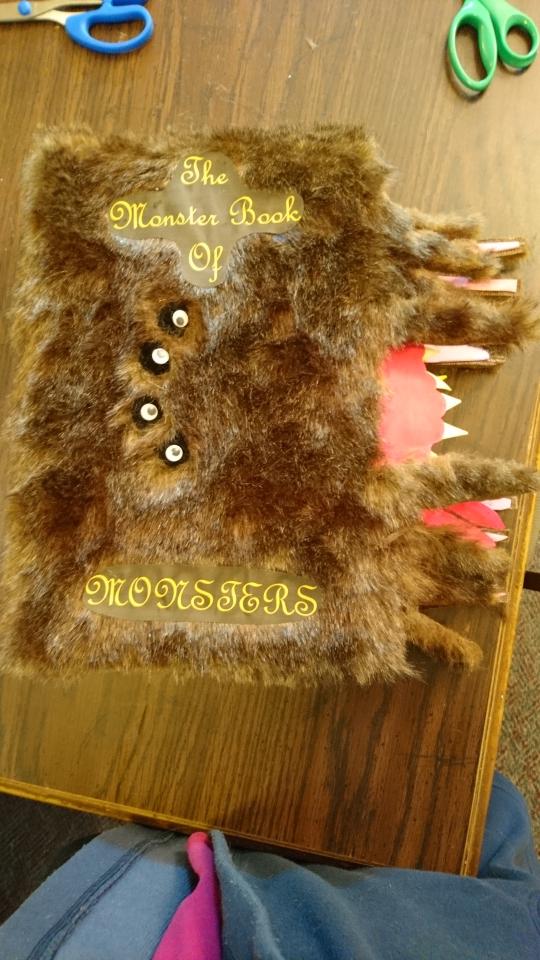 The end.