Ok so I have been working on a Gray Fox helmet for a couple of months now (not consecutive) and have a couple questions...
First off I'll say that I started with trying to do a prep that didn't go well so I made a clay model (with cheap clay). Then couldn't get it smooth enough so I made silicone/fiberglass mold and cast it in plaster. So right now I'm reshaping and trying to get everything perfectly smooth, symmetrical, and accurate to the original Metal Gear Solid for PS1.
In the end I'm going to make a mold of the plaster helmet and cast it in smooth cast 300
Clay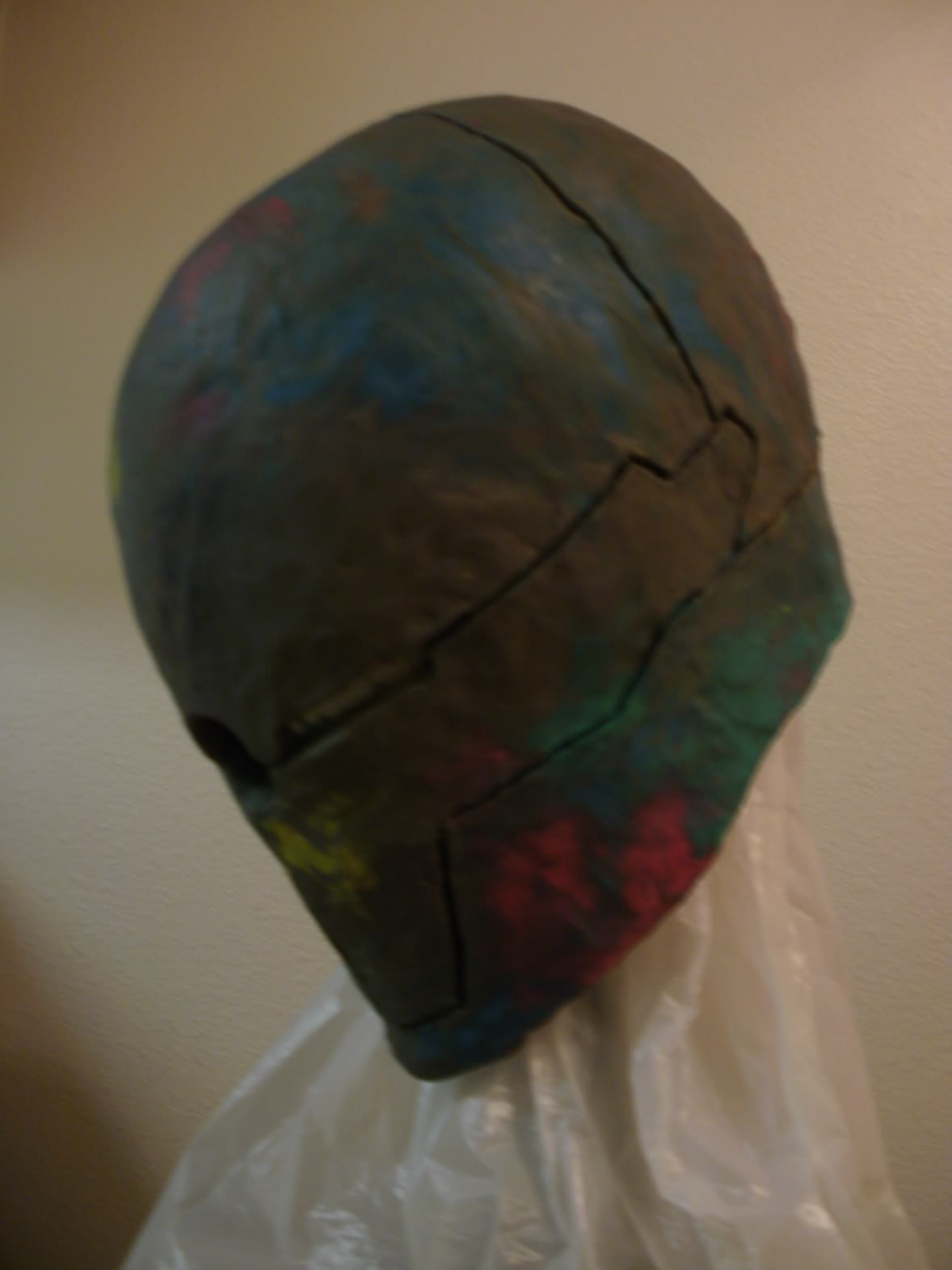 Mold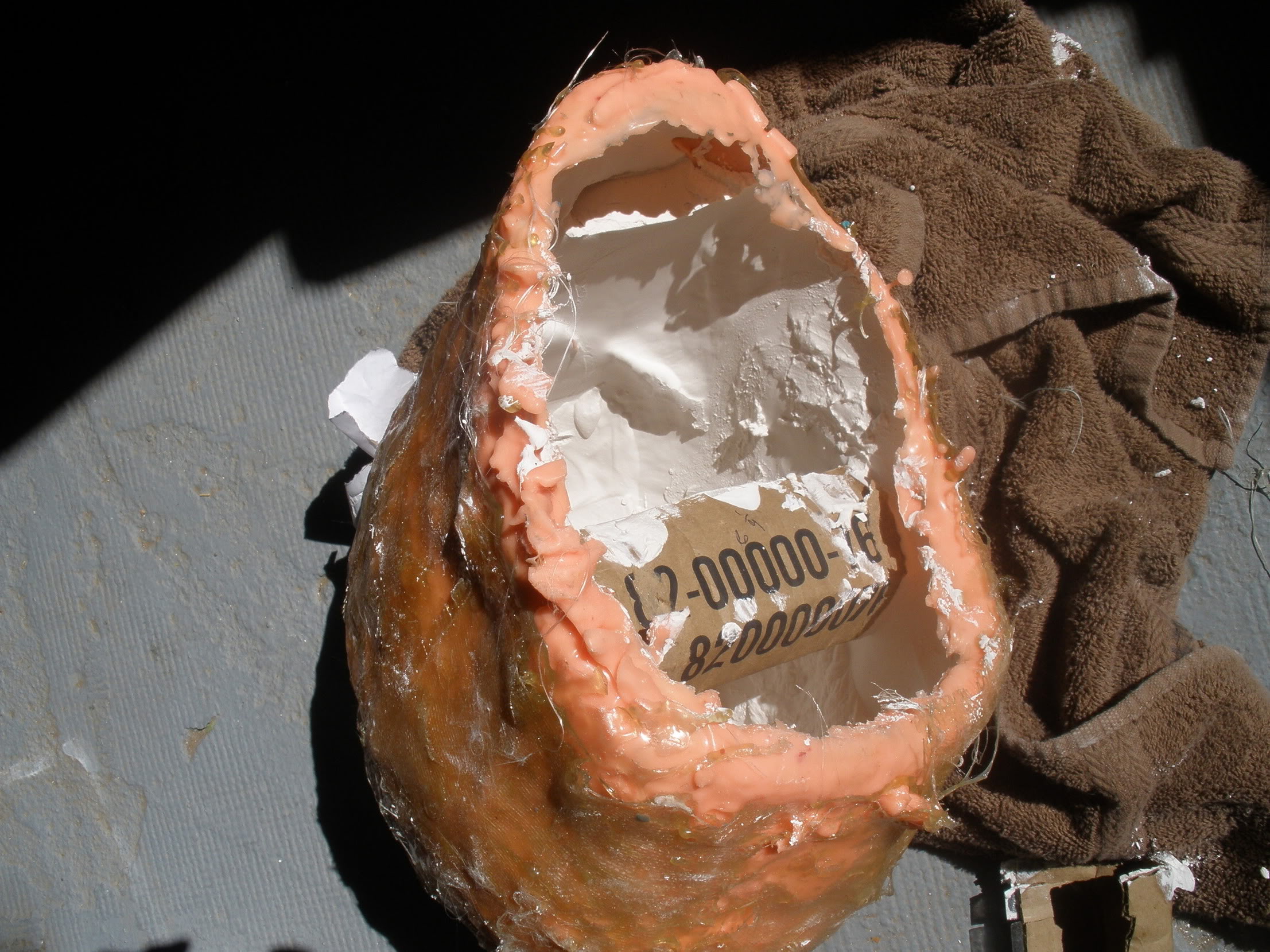 Plaster
Trying to get it symmetrical and smoother
And even the last pic is a couple of days old so it looks completely different now. I just added more to the chin and sides and its drying. I'll update tonight.
Also I realize that I probably went about this all the wrong way but it's my second helmet so I'm still learning... the hard way.
My question is what should I do for the main light or his eye? Could I do one light or should I do a bunch of LEDS? And what could I use for the red bolts in the helmet? I was thinking small pieces of a reflector of some kind or something made of the same thing.
Some of my reference pictures.