Hey everyone, just thought I'd share some observations and kind of show what I've gotten done so far. So I wanted to start with the top of the undersuit for my "Rookie" ODST armor build, and wanting to go the extra mile, I went to the 3D models for reference pics.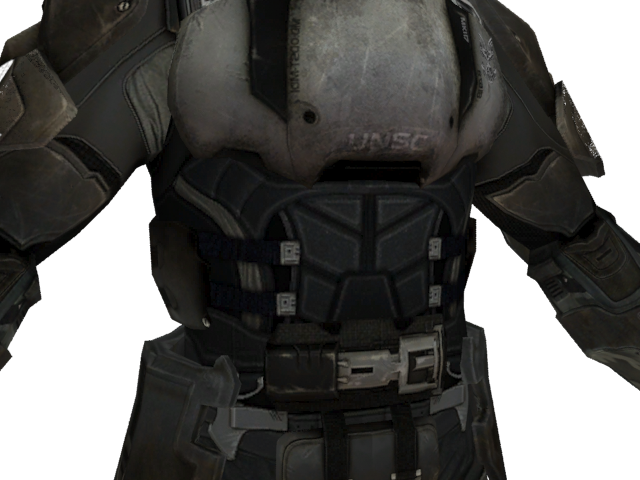 As you can see, there is indeed a lot of texture on the stomach underneath the armor plates, so I'm gonna try to work that in somehow with foam. But looking at the shoulder, we've got what appears to be some kind of rubber or vinyl padding on the shoulders, and I wanted as accurate of a pattern as I could get for that - I just ordered a sheet of gray 1/16" thick 65A SBR rubber, so we'll see how that goes. But anyway, for my pattern, I decided to trace over the model's texture and pepakura out an entire shoulder just so I could cut it up. Here's some pics of that process.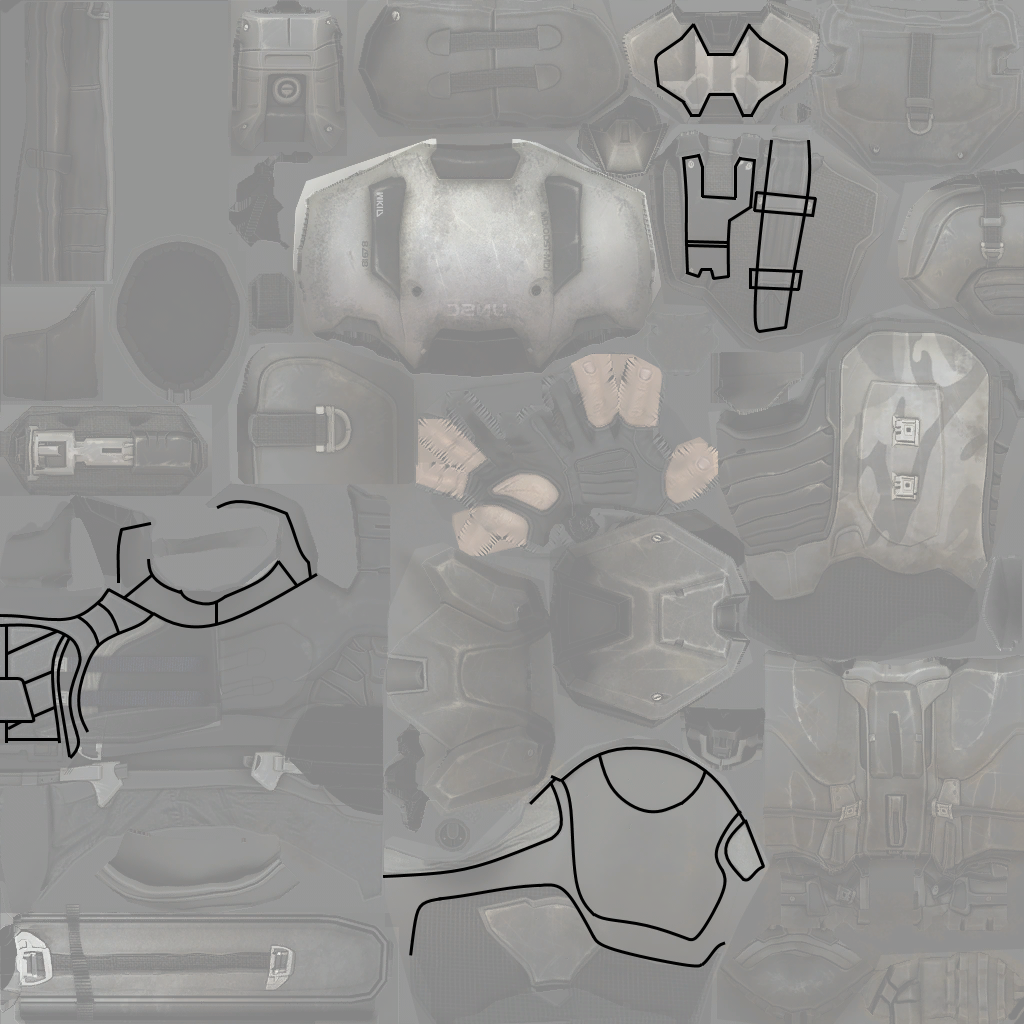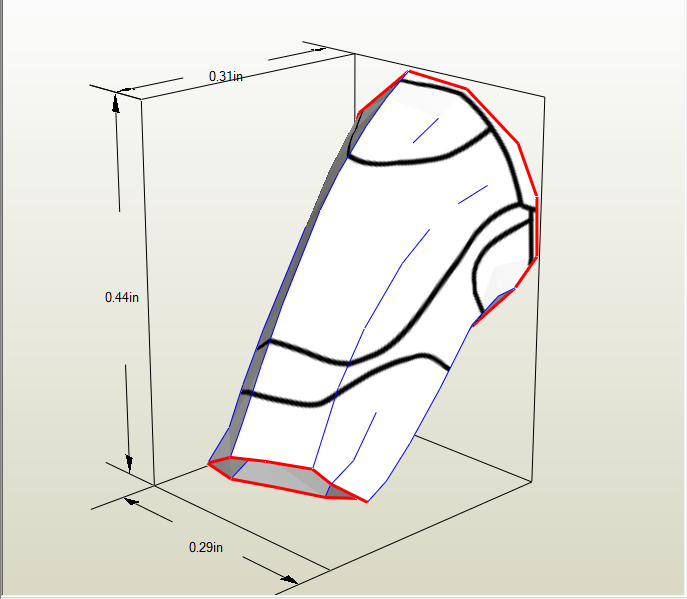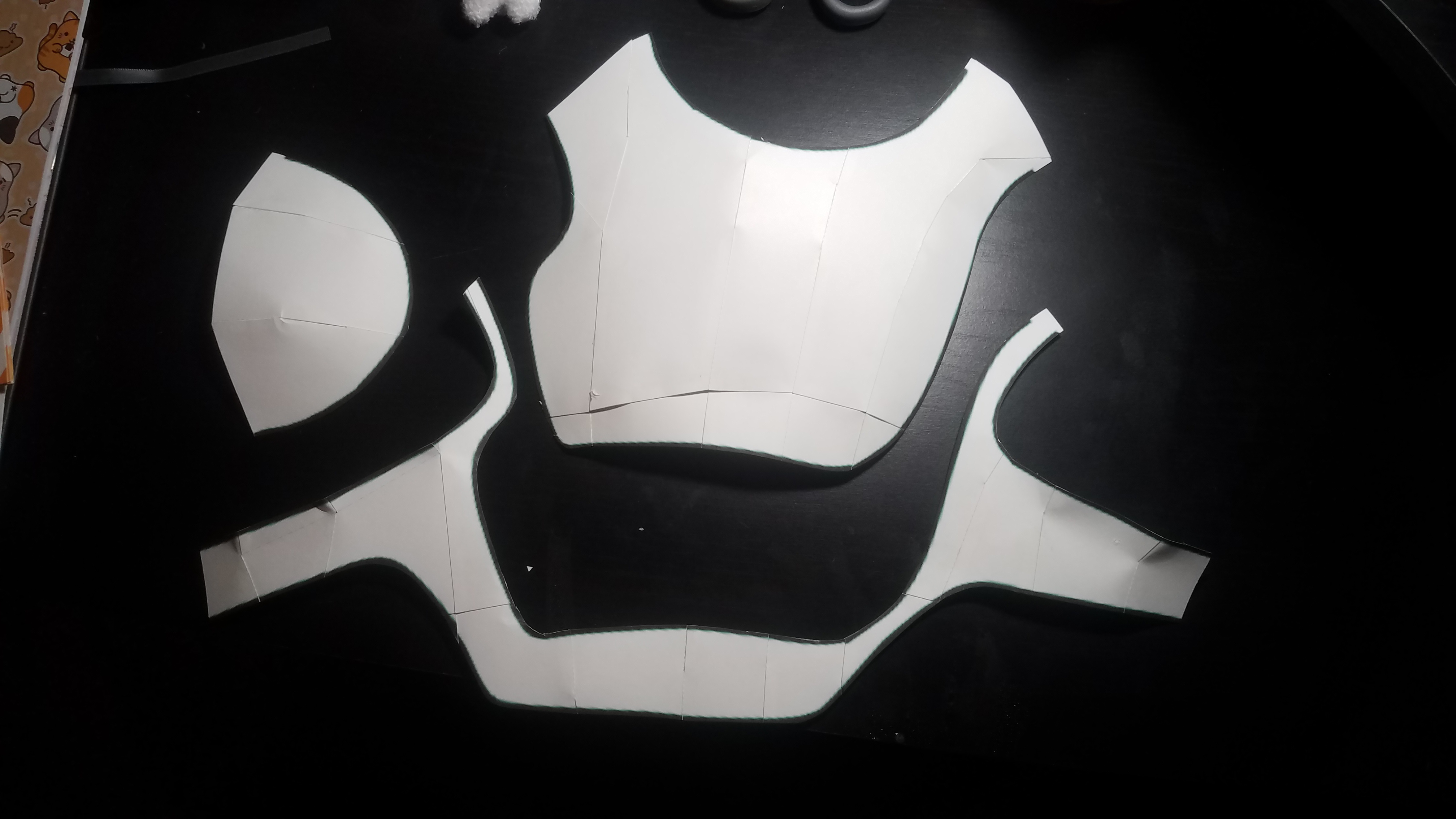 So I've got my pattern, just waiting on the rubber. I also want to talk about the base layers - which, to me, appear to be a tan shirt in the armpit area (which I figured would be a nice breathable base layer since it'll be covered by the rest of the armor anyway, only the armpits will show when I'm done) and black thermal underwear material on the rest of the sleeve (you can see the small square pattern in the cloth in my reference picture up top). Luckily I had a black thermal already and a blank tan shirt was only $6 on Amazon, so we've got those covered. I'll be sewing the sleeves of the thermal onto the shirt, so I won't have to wear the thermal underneath it and overheat.
Next I wanna talk about the legs. Here's a couple reference pics: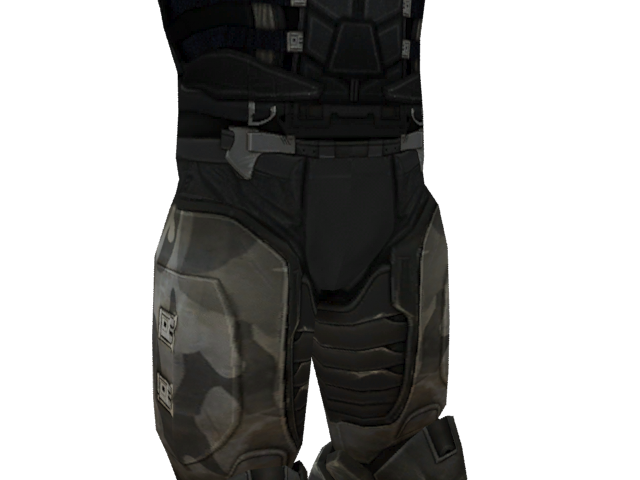 For the waist area, I'm just gonna go with grey cargo shorts. Could I put a big rubber piece on the jock area? Sure. Would it look like an adult diaper? Probably. So I'm gonna stick with just the shorts. Then we have a familiar face on the back of the knees, that old square-pattern black thermal again. LUCKILY I also happen to have black thermal pants laying around somewhere too, so I'll be sewing the legs onto the bottom of the cargo shorts similar to the shirt plan for the top half, so I don't end up with a bad case of swamp butt.
If anyone's interested, I can scan the pattern I got for the rubber/vinyl/whatever on the shoulders and upload them here. Let me know what you guys think of my plans so far, and if you have any ideas on things that can be improved upon, definitely let me know.