Member
Pacific Regiment
Washington
Wanna see more? Be sure to check out CollinMcCaf's Model Repository!
Here we are, its finally time.....
This project as it currently stands, shall be the creation of engineering drawings such that an individual would be able to construct for themselves a 1:1 scale Halo 3 Scorpion. Once complete, I will be doing a time and cost breakdown in order to decide whether the project is worthwhile continuing. Anyway, here's where we are:
The first challenge was to figure out what 1:1 scale even means, the wiki has the tank listed as 26ft wide. This, is unrealistic. Assuming its driving down the freeway, the treads would be driving on both shoulders. My tape measure wasn't even long enough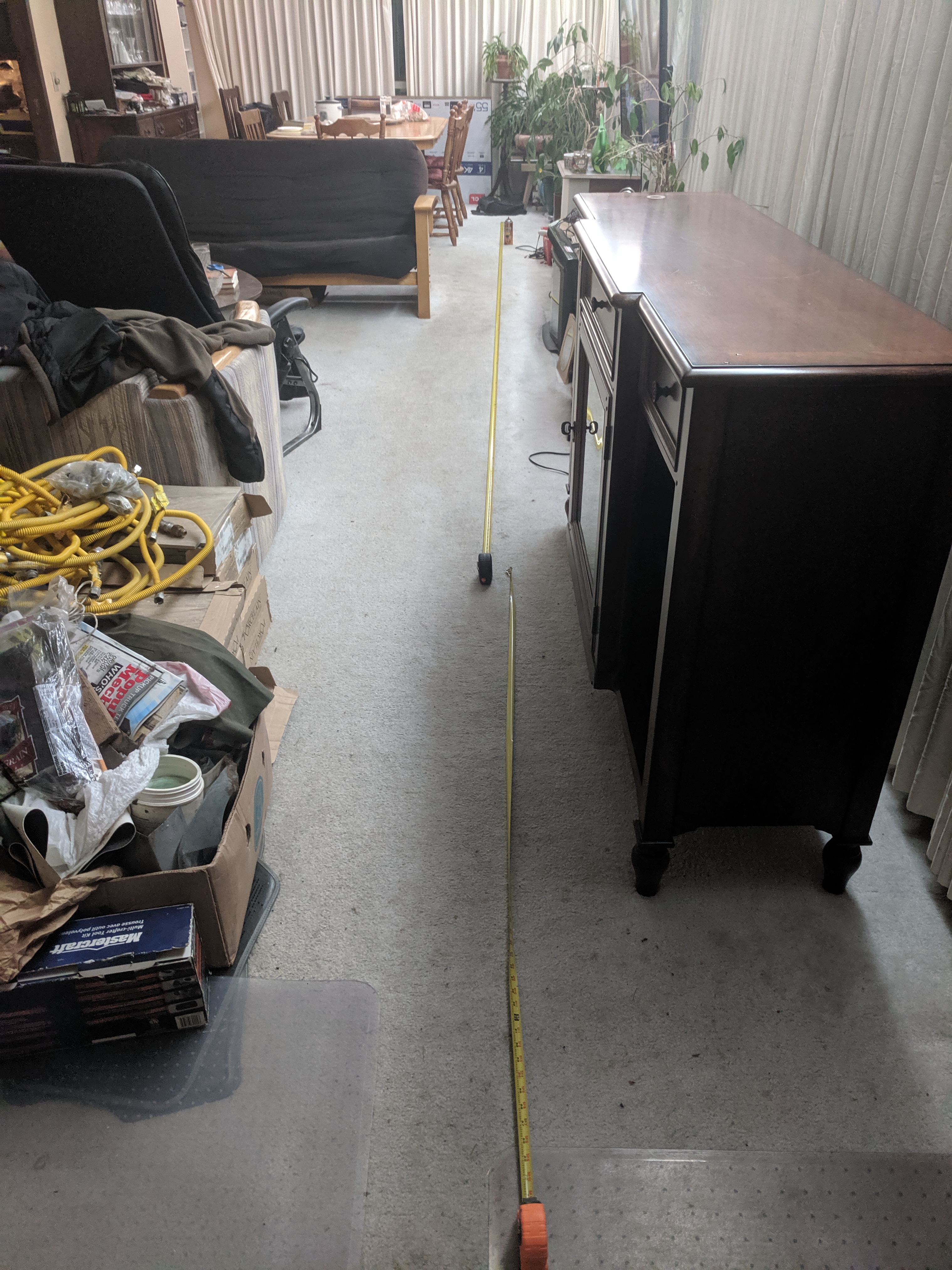 Don't believe me? Try measuring it out yourself, its a (over)sight to behold.
So, it was back to the drawing board. This time, forgoing the information found in both official Halo canon and the questionable wiki's, I took to the game itself. Laying out next to a scorpion, 24 inch icicles and 55 gallon drums (assumed to be 34.7 inches tall). The icicles ended up not being super useful but the drums spit out a width of 18ft.
Armed with my new found knowledge, I took to my 3d modeling program. Scaled the Scorpion to be 18ft wide, and Chief to be 6 foot 1 inch tall so that hes the same size as the marines we're use to seeing on the turret (I didn't have a marine model handy, I know hes suppose to be 6'7") and voila, Chief is no longer the shrimp he was originally. I feel this is significantly closer to what we see in game.
Before: Master Shrimp
After:
Going forward:
The powertrain has already been decided on, it will use an engine attached to a generator, this supplies a bank (for the sake of evening out power fluctuation), which then goes to the electric motors in each track having passed through an appropriate motor controller.
Thus far, I intend on designing the majority of the tank to be constructed out of 1/8th inch steel as it is both easily cnc plasma cut and, should with proper internal structure, be rigid enough to feel like an inconceivably thick hull. Thermal interaction and harmonics would otherwise giveaway the facade. (you could tell if it was fiberglass or wood)
If you have any input, be sure to leave it below. This project is also in need of more man hours than I am currently able to allot to it, if you are an experienced modeler, or someone familiar with the field of engineering and would like to become a part of this on-going project, let me know.
Last edited: