Active Member
Southern Regiment
So, this has been a long time coming. For the past month and a half I've been working on a Hydra, one of my favorite weapons in Halo 5. The goal was to create something with my 3d printer and make it to where the outside observer wouldn't be able to tell if it was 3d printed. Oh and to make it 1:1 scale. So there's that. First thing was first a file. I gathered an excellent Hydra file from thingiverse.com at the link below:
UNSC Hydra [Halo 5] by misterchiefcostuming
Unfortunately there were some errors in the files. Most likely from the Pepakura conversion.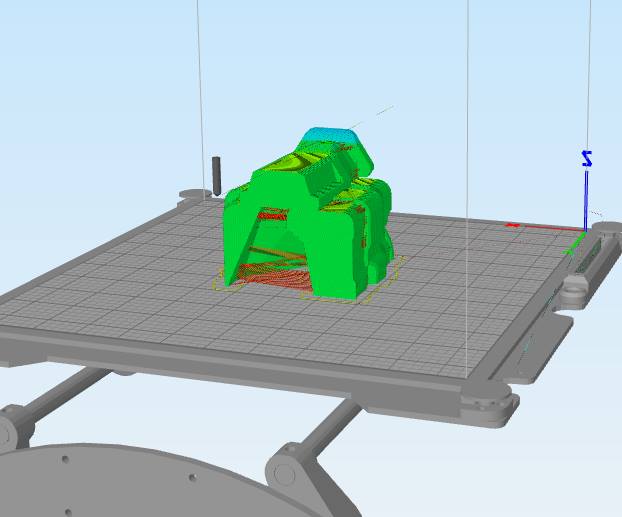 So I hoped into a 3d modeling program and utilized what little skill I have to fine tune the models and fill in the imperfections. Once they were filled I proceeded to print at the game accurate 36 inches.
Here are some of the aformentioned prints as they showed up raw out of the printer.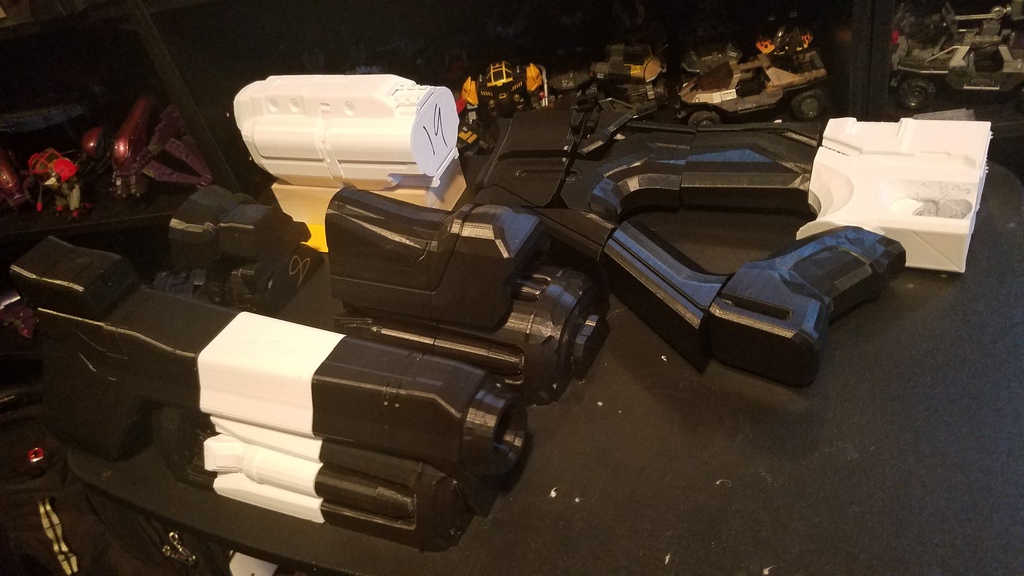 Also for getting rid of those pesky supports...a deburring tool. It's amazing.
After a few failed prints and some fine tuning on print settings. Here are all 23 parts printed. T-Rex for scale.
I took a 2 part epoxy and superglue to assemble the weapon into 4 separate sections. Then of course I had to tape them together to get an idea on the size of this beast. It's going to be huge.
In order to clean up the pesky assembly seams, I utilized a technique I found on Punished Props. Mixing baby powder with super glue, filling the seam, and hitting it with an accelerant. Works amazing.
Here are all 4 sections assembled with some clean up and basic priming complete.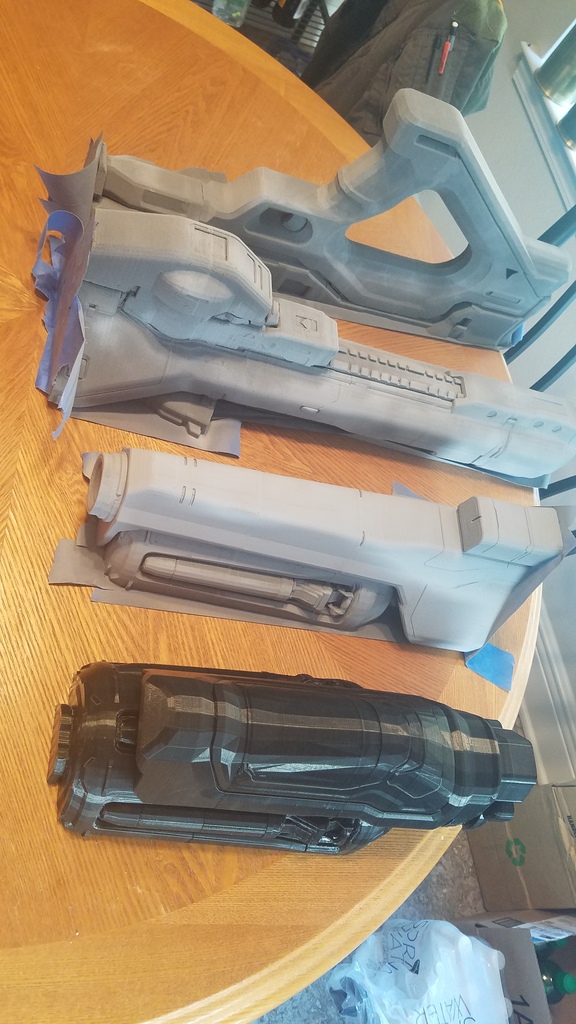 Next I assembled it into a top and bottom complete half. Cleaned up those seams and really got into the great and arduous task of cleaning up the full weapon. Lots and lots of sanding...filler primer...and sanding. Rinse repeat.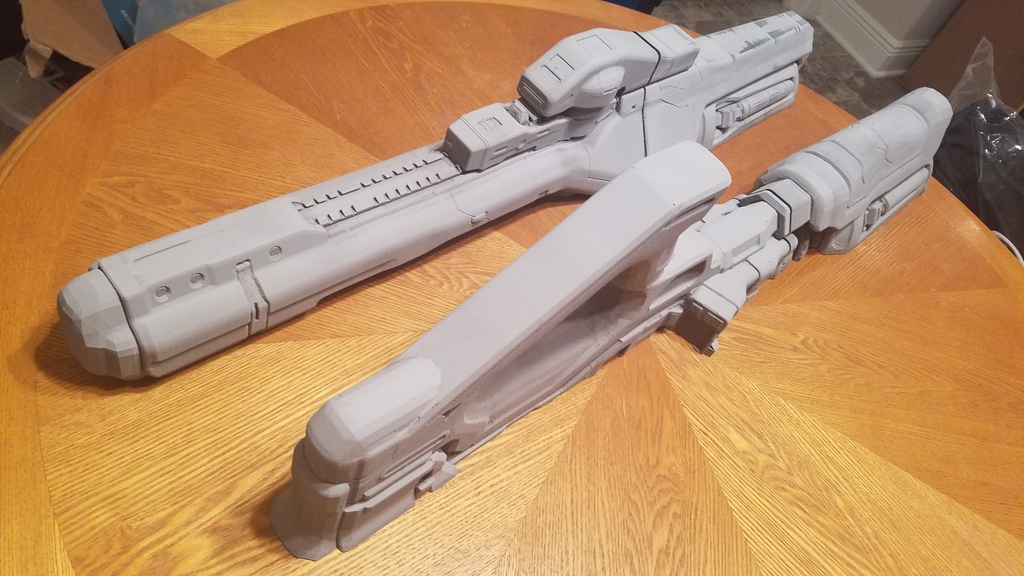 Both halves taped together cause reasons.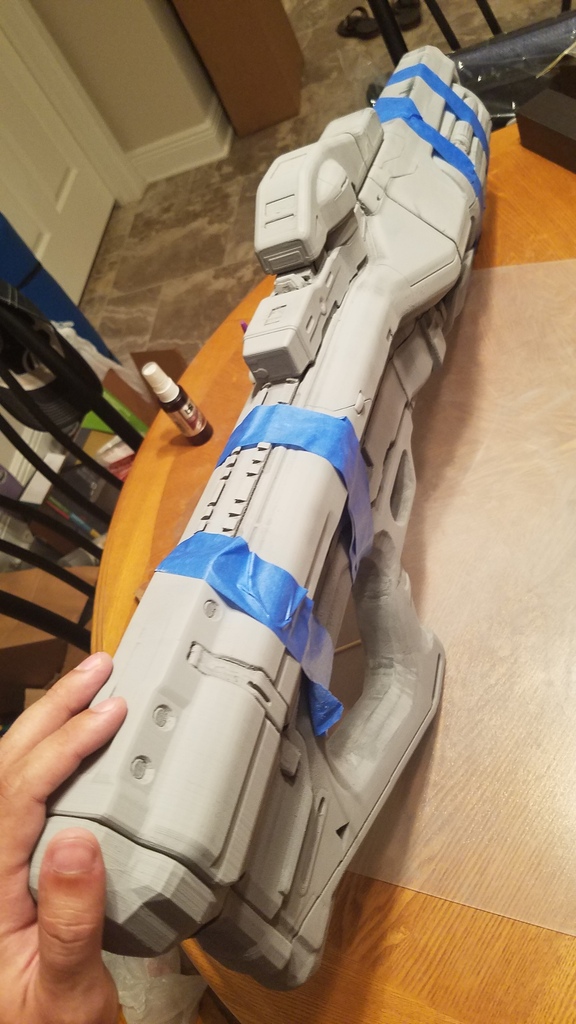 I may have been premature on this step, but I couldn't resist completing final assembly. Got the clamps out for one more run of 2 part epoxy and superglue.
And here she is in all of her glory. ARa and myself for scale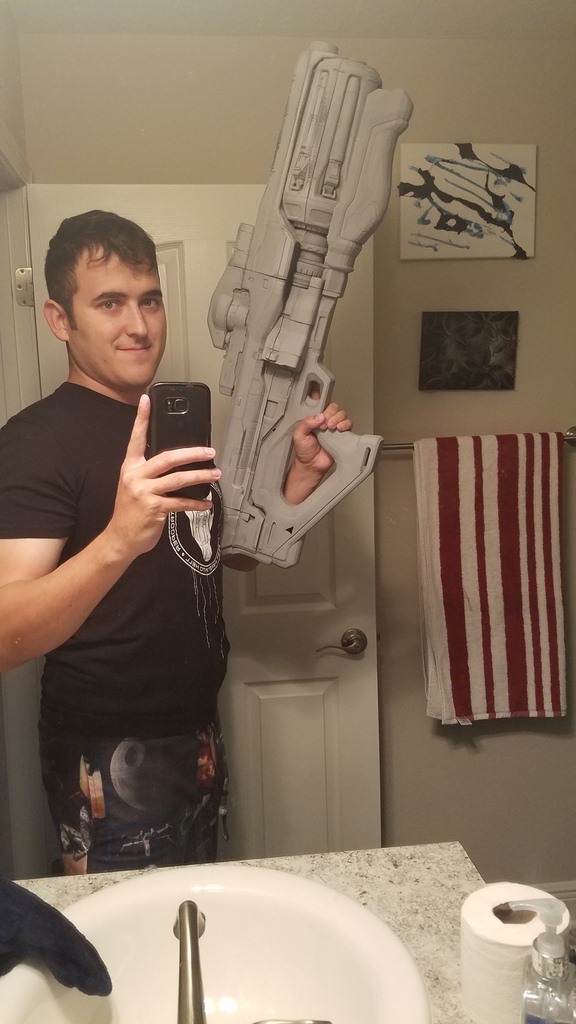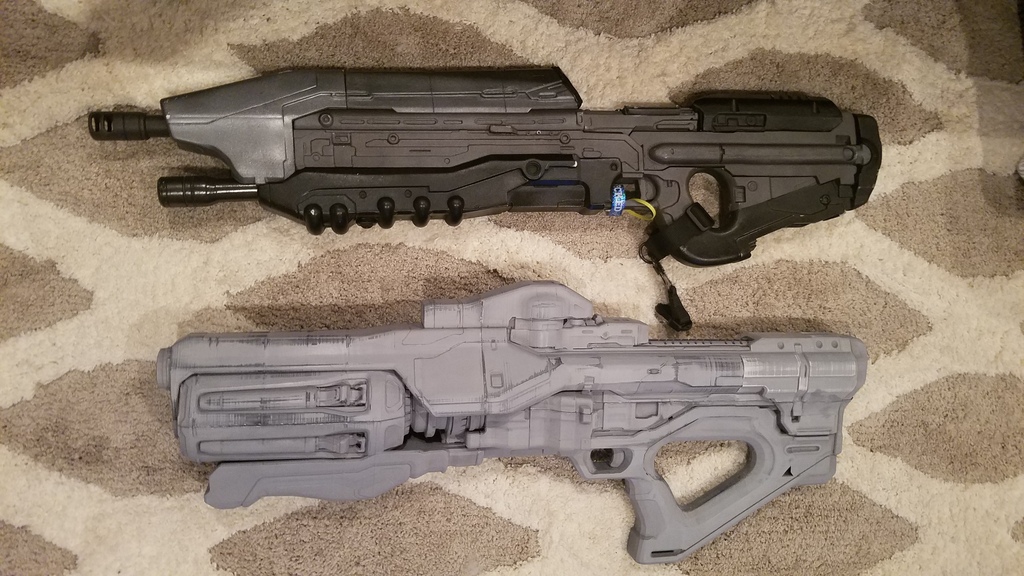 Here she is right now in her current state. More sanding and some Bondo to fill in some errors. Lots of work left to do, but man I am so proud of where this is heading.
Feedback, questions, comments always welcome.
Last edited: