well, it's been awhile since I've posted anything on this site let alone started a thread. for the past month or so I've been planning a large scale Halo armor project, this isn't that. My friend being a costume loving geek like myself has decided to host a second Halloween party on February 24th. I received an invite a few days ago on the 26th. I admit, I panicked for at least half an hour thinking "What on earth will I wear!?" "What could I possibly build in a month?!" "what would look awesome?" I started thinking down the halo line of armor when I thought of my major project and quickly weeded out what I couldn't do. Halo ODST? no, would take too long with all the pieces. Halo 2 Anniversary ODST? no files available and no time to make them. I then remembered the classic halo 3 marine and how realistic, cool, and simple the armor was. after 30 seconds of thought I realized I could make it white to match the cold February weather and I was sold. I immediately downloaded pepakura models, put together an Amazon shopping cart, and downloaded a bunch of reference material. I'll be building the whole thing out of .25" craft foam so it'll be light, quick to build, and relatively cheap. over the weekend I ordered everything I needed off Amazon, got a heap of foam, ordered a kit for a 3D printed DMR, adjusted the pepakura models to fit, and planned out everything I need to do.
Here's my schedule so far. I expect it to change depending on what comes up and how smoothly things go.

The first thing on the schedule was an Item called "Skullcap" this is an insert I quickly designed to fit inside the Marine helmet so I have an open surface to mount the padding and the headset to. since they were created completely separately the skullcap is oversized and will be trimmed to fit the helmet once it's done.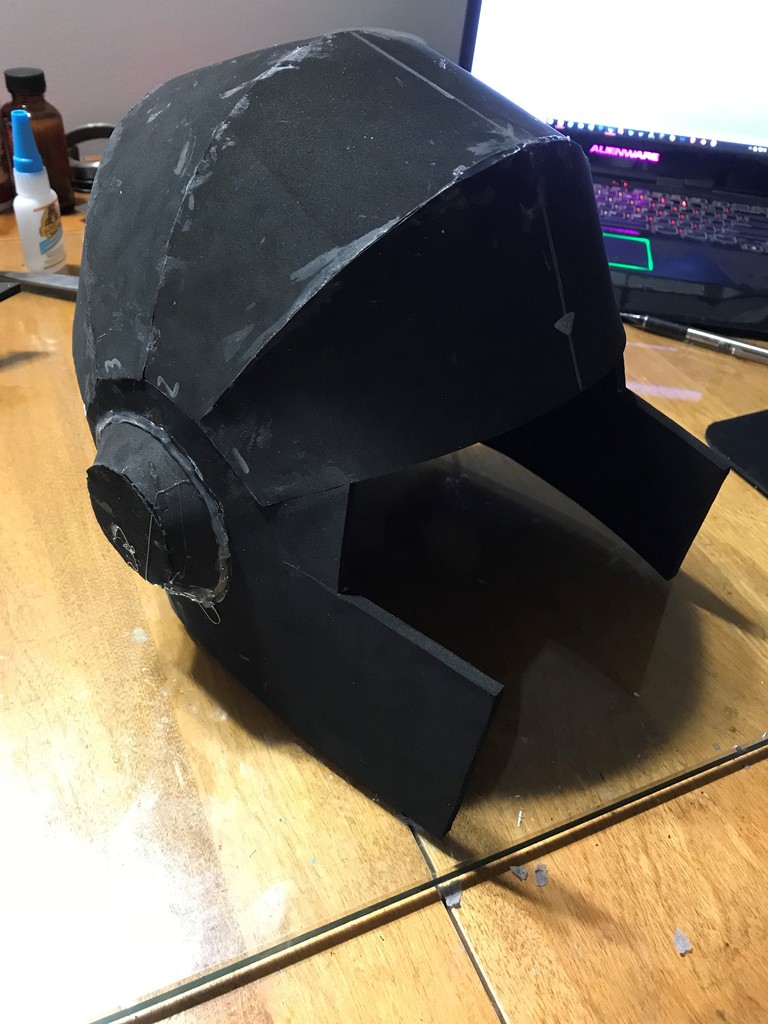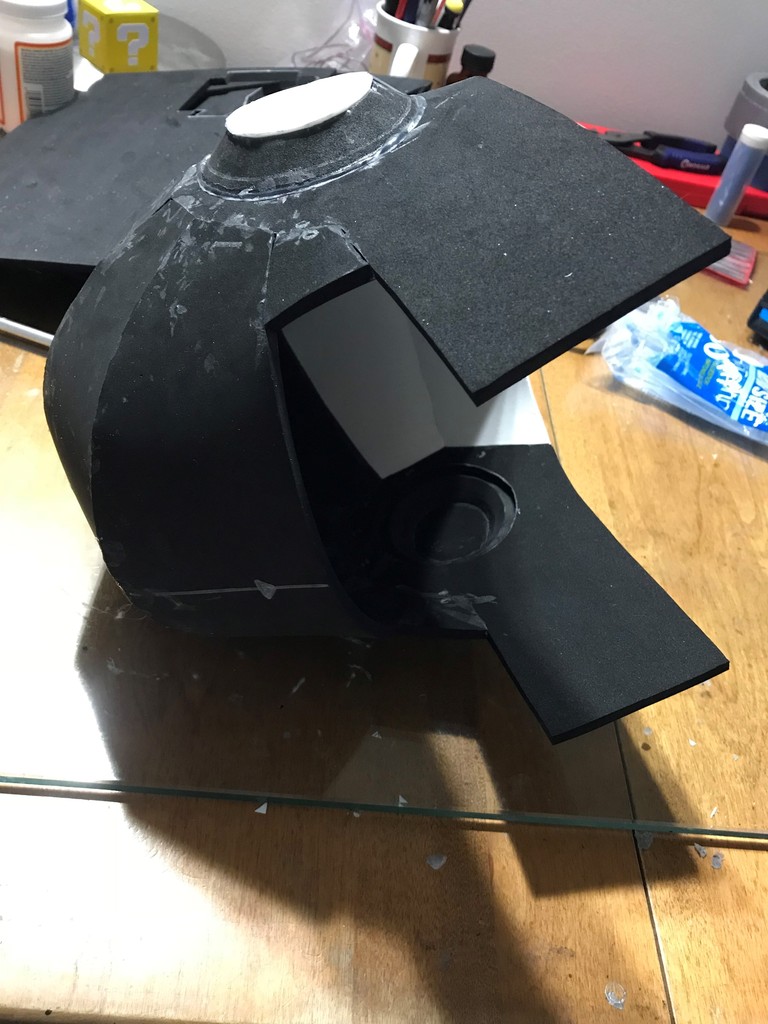 If you're interested in the DMR I ordered you can check it out at
Halo 5 DMR Rifle Gun Weapon - 1:1 Scale - Diy Kit - 3D Printed - Free Shipping - Perfect for your Halo Helmet, Armor, Cosplay, Odst,
I'll be back once I have the rest of the helmet finished on Saturday morning.
-My gosh Photobucket has gotten Awful in the last few years.
Last edited: