Hello chaps,
Thought I'd share some progress on a to-be 3D printed build I've been working on for the last couple of weeks. Now I was originally going to attempt making the magnum from H2A multiplayer as I love the design and I feel out of the two models it is the truest to the original. I made the following template by stitching various screenshots from theatre-mode together with concept art to fix the persepective:
Now my intention was to use the template as a canvas for 3D modelling the piece, but upon starting the modelling of the handle I remembered that my modelling prowess is still that of a total amateur and I'm scared of curved objects. So I shelved this idea and moved on to the campaign magnum.
It looks a bit more detailed in places but the overall shape of this gun made it easier for me to model using basic extrudes, cuts, fillets and chamfers. I made another template using screenshots from the campaign (that was a hastle), concept art and an STL file of the halo 4 magnum as it share some design features. I then got modelling.
I don't intend to make this a working replica, and I also want to produce castings so the slide and magazine are held in their positions using magnets purely for display/cosplay purposes. There are also a few inaccuracies in the model once again due to lack of skill but this should be easily remedied with a file and some sandpaper once it's printed.
With everything modelled I sent all the files over to 3D Print Direct for printing as I am a scrub and don't own a 3D printer myself. Different sized pieces print and different speeds so I've recieved all the small intricate pieces ahead of some of the larger sections.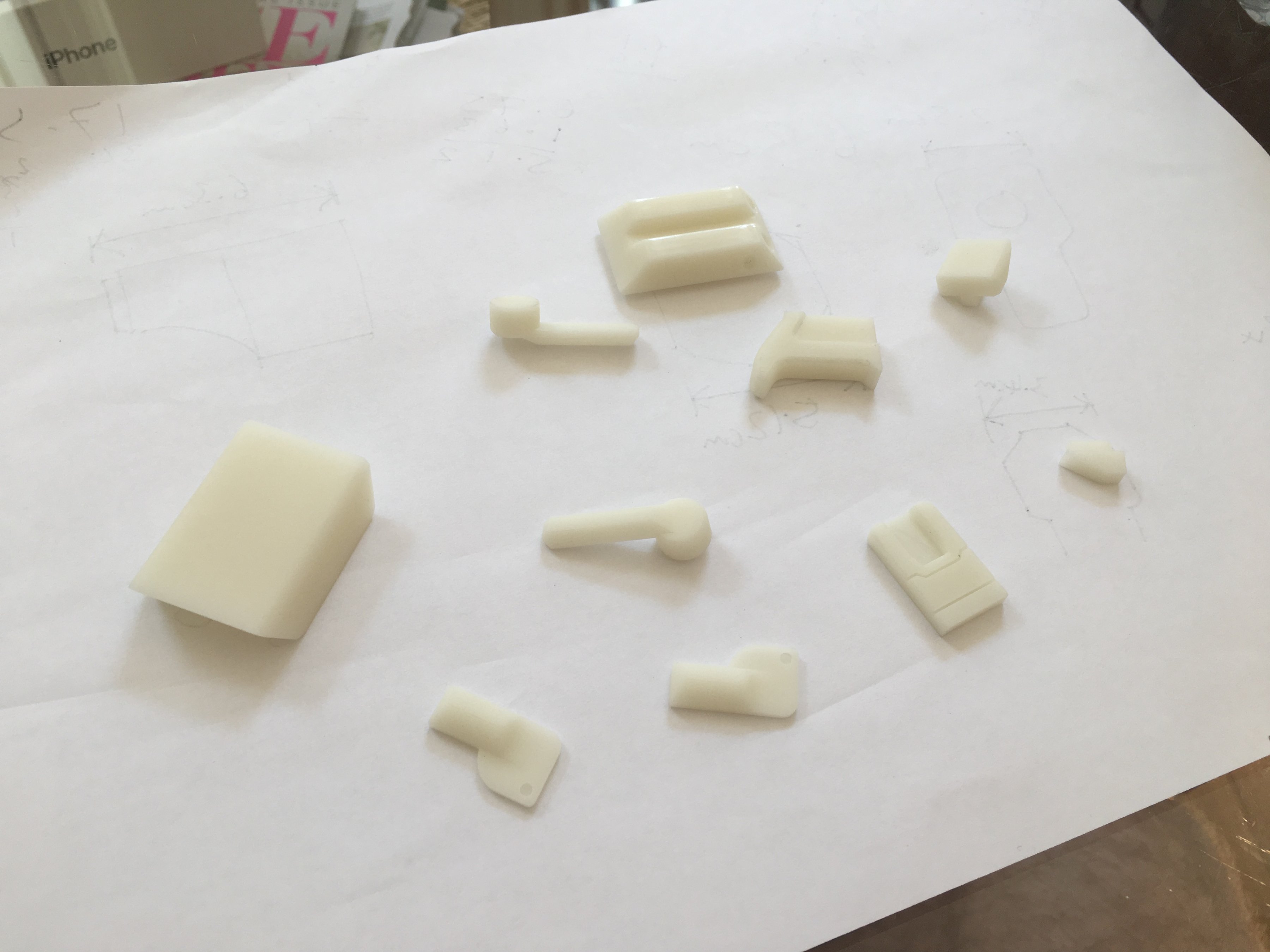 I'll start sanding and priming these and report back when the nect batch of pieces arrive!
Hux
Last edited: