Well I'm back again doing my third Halo build! I'm really excited about this one because I'm going to take my time and make this one as beautiful as possible. Considering with my other two builds I feel like I half assed parts of it. (Especially on the paint job, little to no weathering and not much detail in the armor). This ODST will be inspired off of Dutch and the ODSTs in Halo Landfall (Because that looks the most realistic if ODSTs were real).
Here's a list for what parts I'll be taking from each version:
Dutch:
Helmet
Greeblies
Some of the Paint job
Landfall:
Undersuit (I assume the pants are just tactical pants but the upper part is a dark gray with a black fabric thing holding the shoulders in)
How they have their blood type and details on the right shoulder
Lots of the weathering they have with mud/sand (I'm not going to go as crazy though)
Back of the armor (Not sure if its different than other ODSTs but I like it)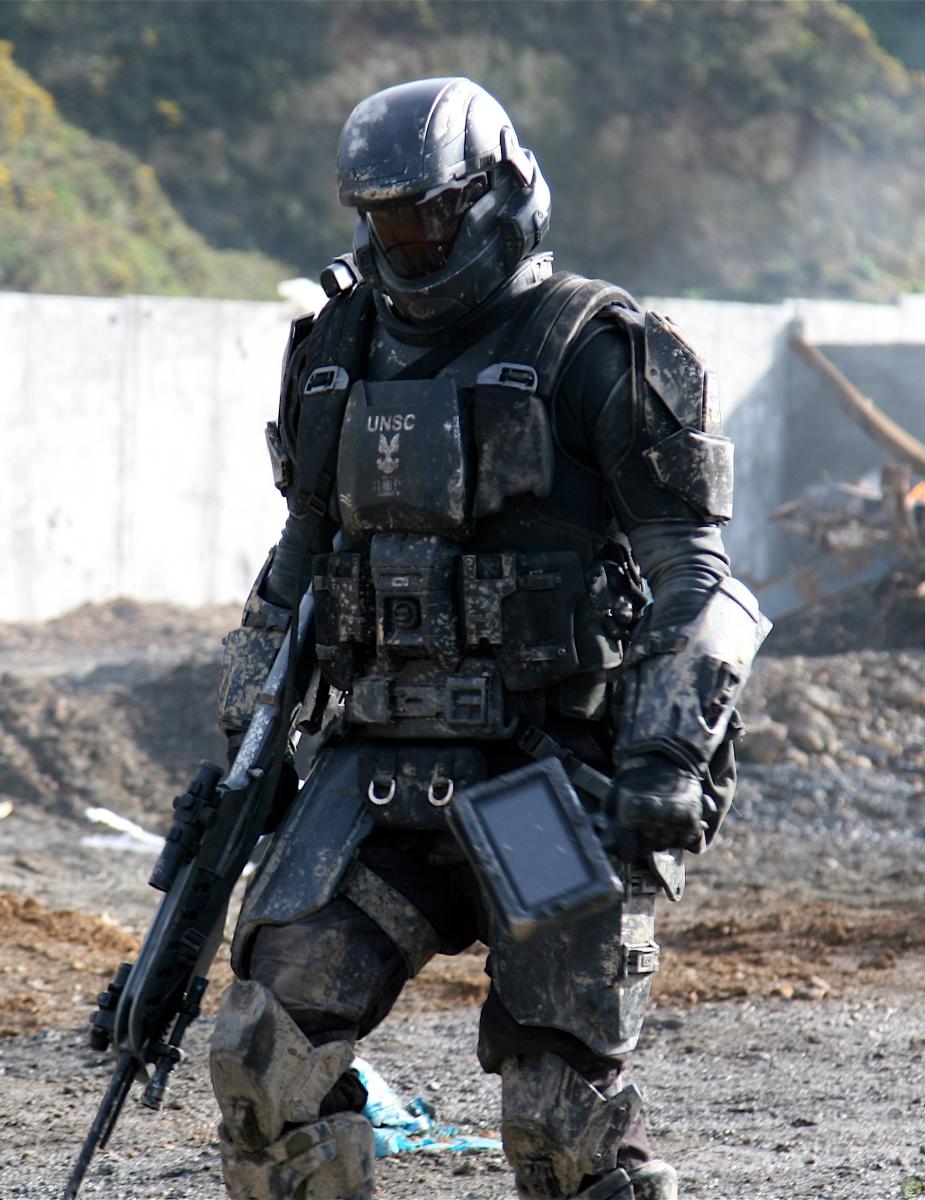 Also, in Landfall they don't have backpacks but I will be adding one that's removable and it'll have a platypus installed in it.
I'm going to 3D print the Helmet and all the equipment (smoke/hand grenades etc...). Dutch's helmet looks like the standard helmet but just with addons, so I'll be using Dutchprops' helmet which is beatuiful and free on myminfactory. I'm going to challenge myself and make my modeling skills better by 3D modeling the addons that Dutch has to his helmet so its all nice and uniform. Then the UNSC Captiol group also has some .stl files for some of the equipment. Rest of the armor should be made out of foam. I'll figure out what I want to use as weapons down the road.
Not really sure when I'll exactly be starting this because I'm already working on three other cosplays for Katsucon next year but I'll probably print out the helmet in the next few weeks since I don't need my 3D printer for the other costumes. This post is just to help keep me motivated.
Last edited: