Military Liaison
Southwest Regiment
405th Regiment Officer
Community Staff
Spartans and Helljumpers,
As I finish my favorite toy in Halo 5, the Hydra (build log in signature). I began construction on my Spartan to go with it. After an insane amount of deliberation (it really is an existential crisis). I decided to go with my multiplayer spartan from Halo 5, the Recluse armor. So without further ado here we go.
It all starts here in meshmixer. Taking the .obj file of from the game assets and working to make it wearable.
First I had to cut up the file into individual armor parts. Here I discovered some neat things from the 3d modelers in 343. For example, the chest armor was actually created as separate pieces instead of one chunk. Making it way easier for people like us to split them in parts for cosplay.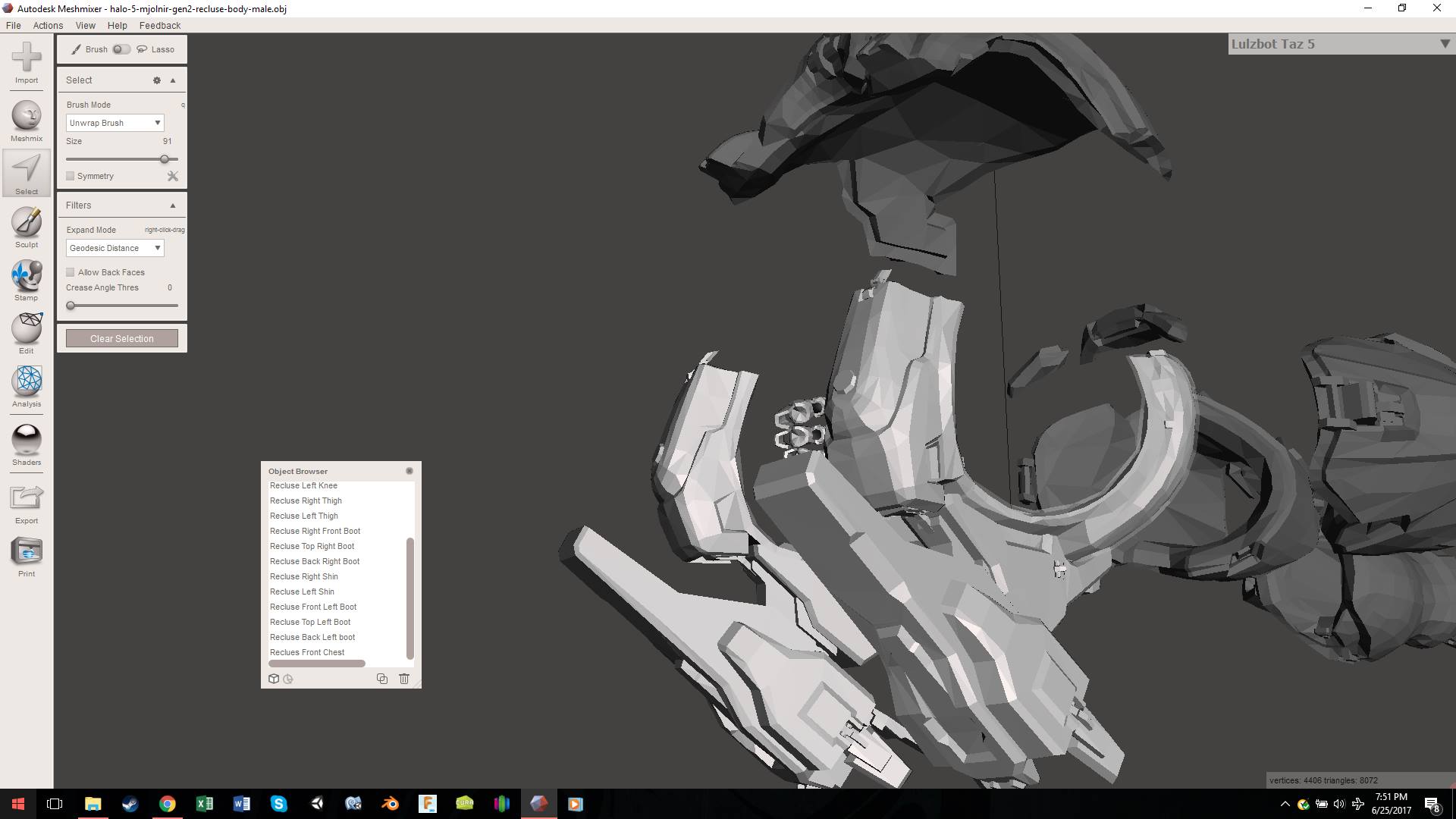 Once I had all the pieces split apart I tossed them into armorsmith, where I took all my measurements and made a digital mannequin. This program is really useful for getting scaling right, even if you do Pepakura.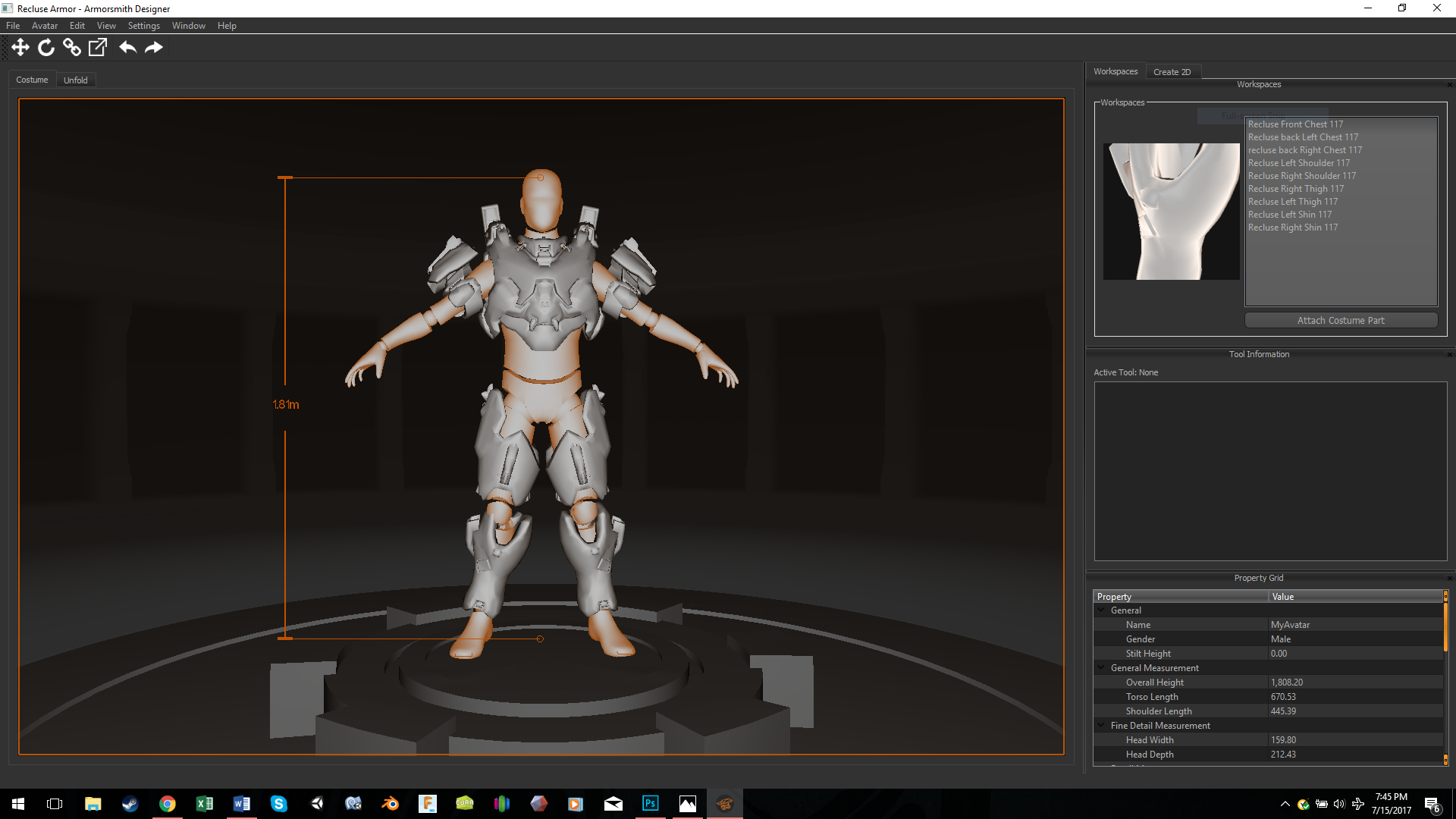 Once the scaling was right I began printing. The first bicep piece was a little small, so I upped the size and it seems to work just fine.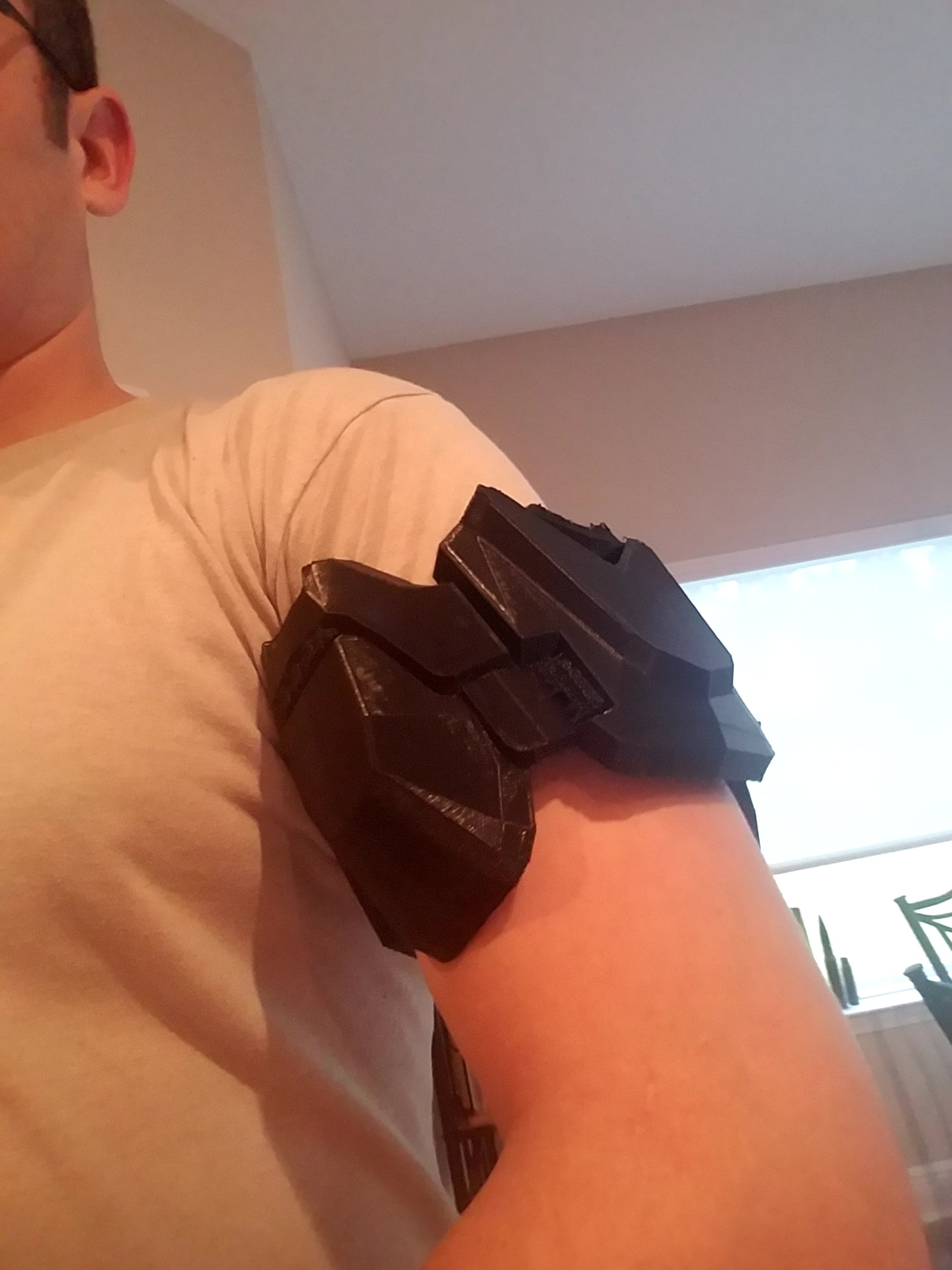 Next was the 'wing' on the bicep piece. Kept to the same uniform scale as everything else. Really happy with how it looks.
Now here is where we are now, both bicep/shoulder pieces complete and the small ab details complete. Currently printing the glorious butt plate. Then off to the forearms.
More to come! As always, comments, feedback, and questions welcome!
Last edited: