The HALO 1 magnum is by far my most favorite pistol. It has a certain power to it that makes it feel like a desert eagle.
This is one of my most nicest builds, however this one is not for sale, because I love it too much. Its got movable parts such as the trigger and slide, and magazine comes out.
Raw shape.
Raw shape opened up.
Details engraved, hand guard added, edges dremeled and sealed.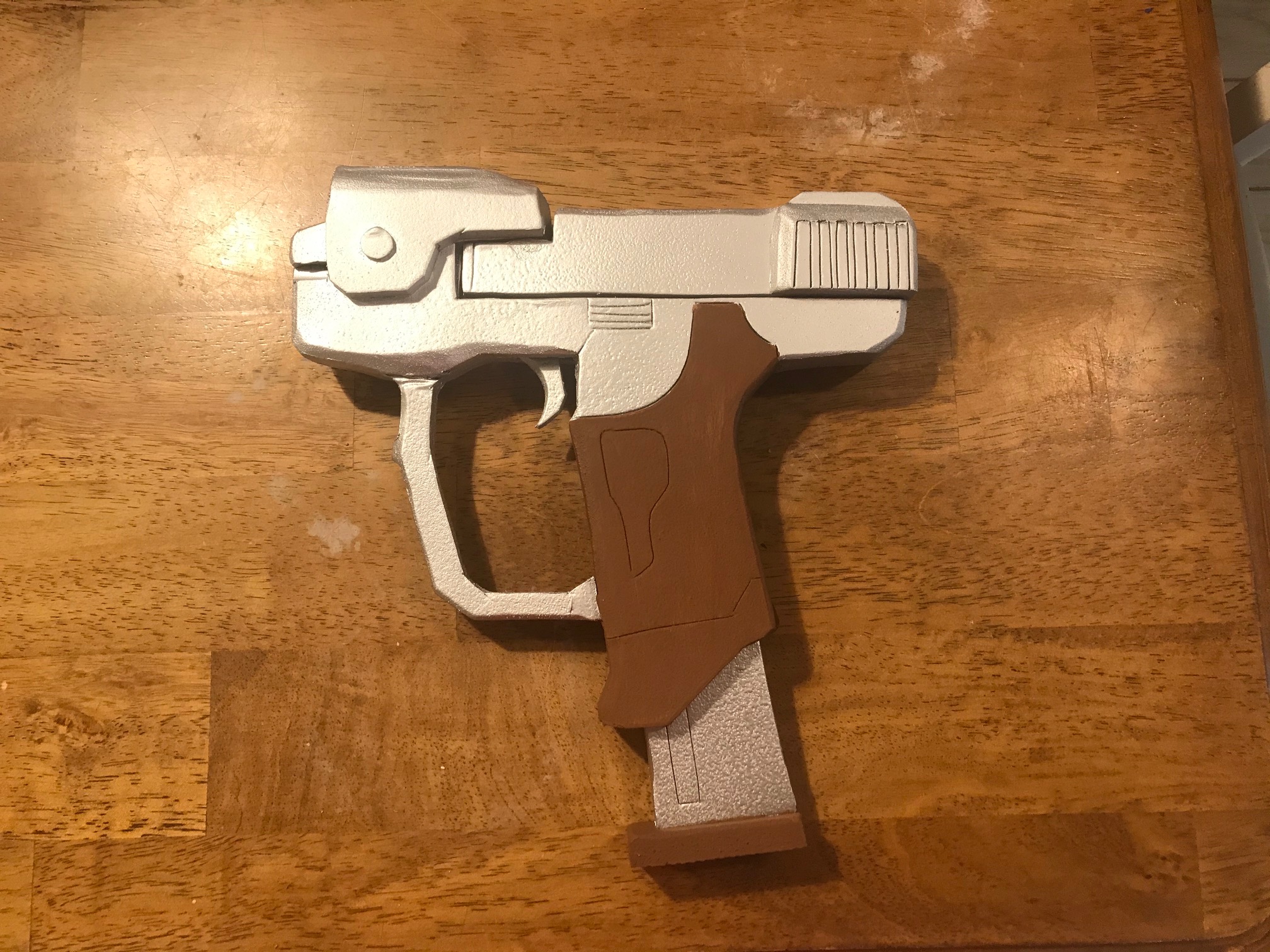 All painted and nice looking.
And so, after a few days of work the HALO CE magnum was finished. To finish it off I black washed it, and now it looks pretty good.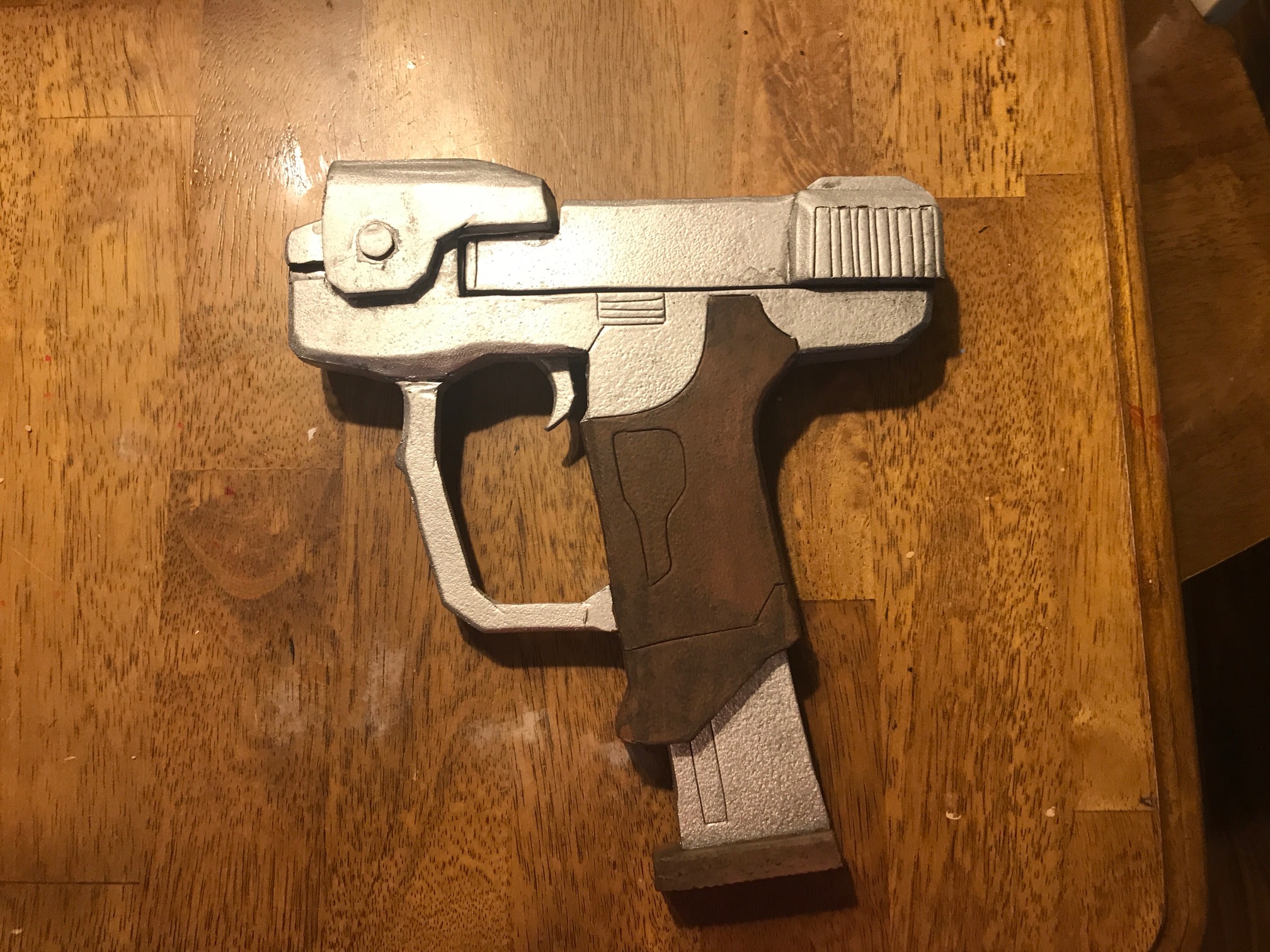 Functionality!