For Halo Outpost, I decided to make a Master Chief Mark V to hopefully get signed by Steve and Jen. Due to time constraints, I couldn't finish my second mold in time, so I ended up using my first cast.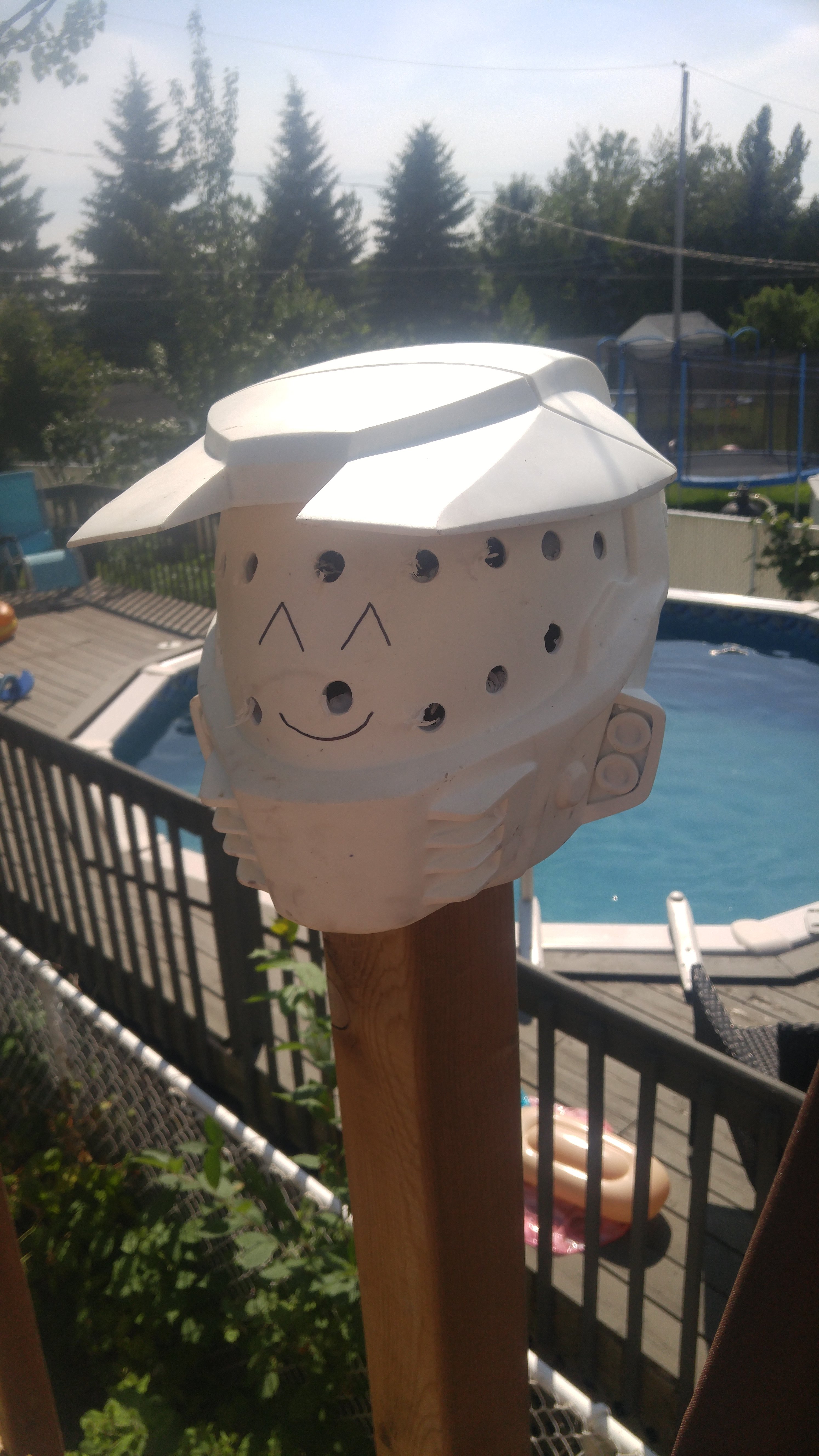 Since this is going to be more of a display piece, I didn't bother putting too much work in it either
Then one quick visor and repaint later, I got a finished helmet with a green I was happy with
I'll let you all know if I'm lucky enough to get it signed
!