Well-Known Member
Colonial Regiment
Update: I think I'm done -
Halo Infinite - Master Chief Inspired Armor Set - No visor by moesizzlac
Hello all,
I was working with
marinesniper
on trying to make PDO's from a
file
by
Jonty Schmidt on Youtube
. Jonty made a nice model of Master Chief in Blender. In the middle of trying to turn it into pdo's, I figured let's try to make it ready for 3D Printing as well. As usual, not all 3D files are printable at first. Below is my progress so far. Right now, they have all been altered to be solid sheets. They just need wall thickness. I'll release them as soon as they pass my print tests.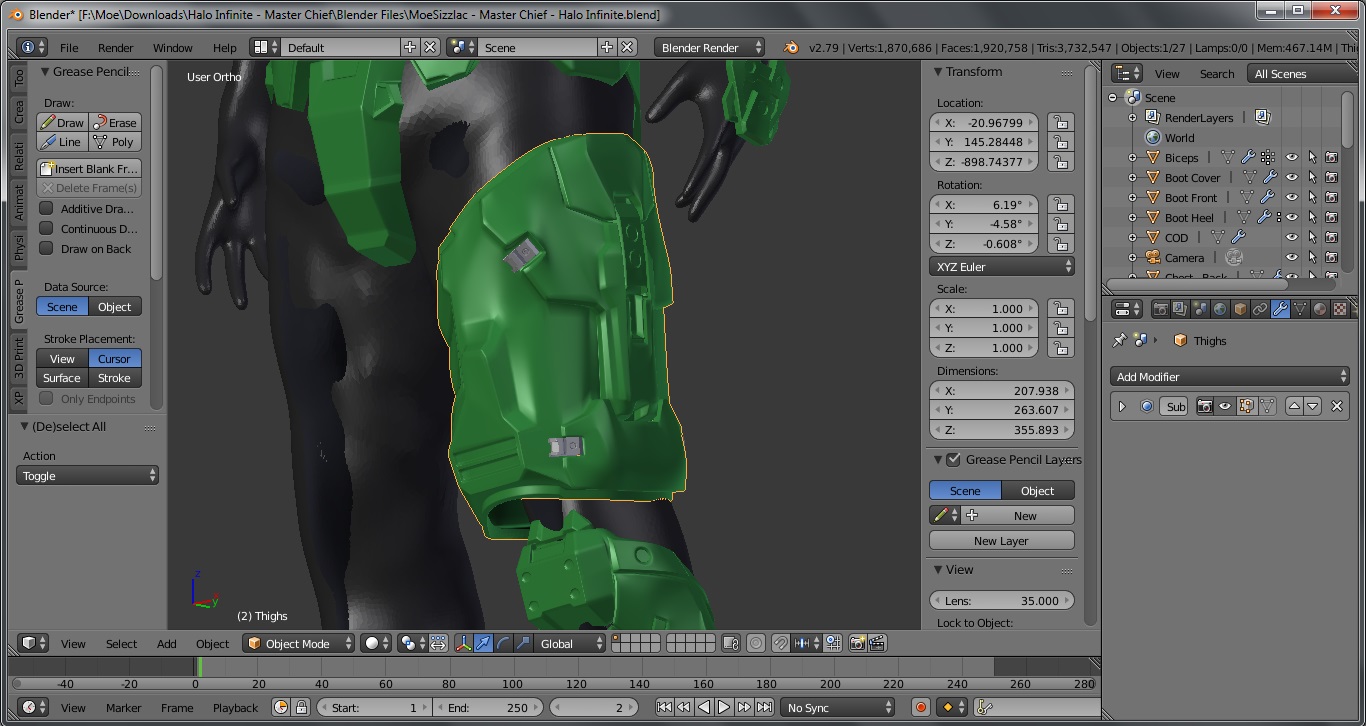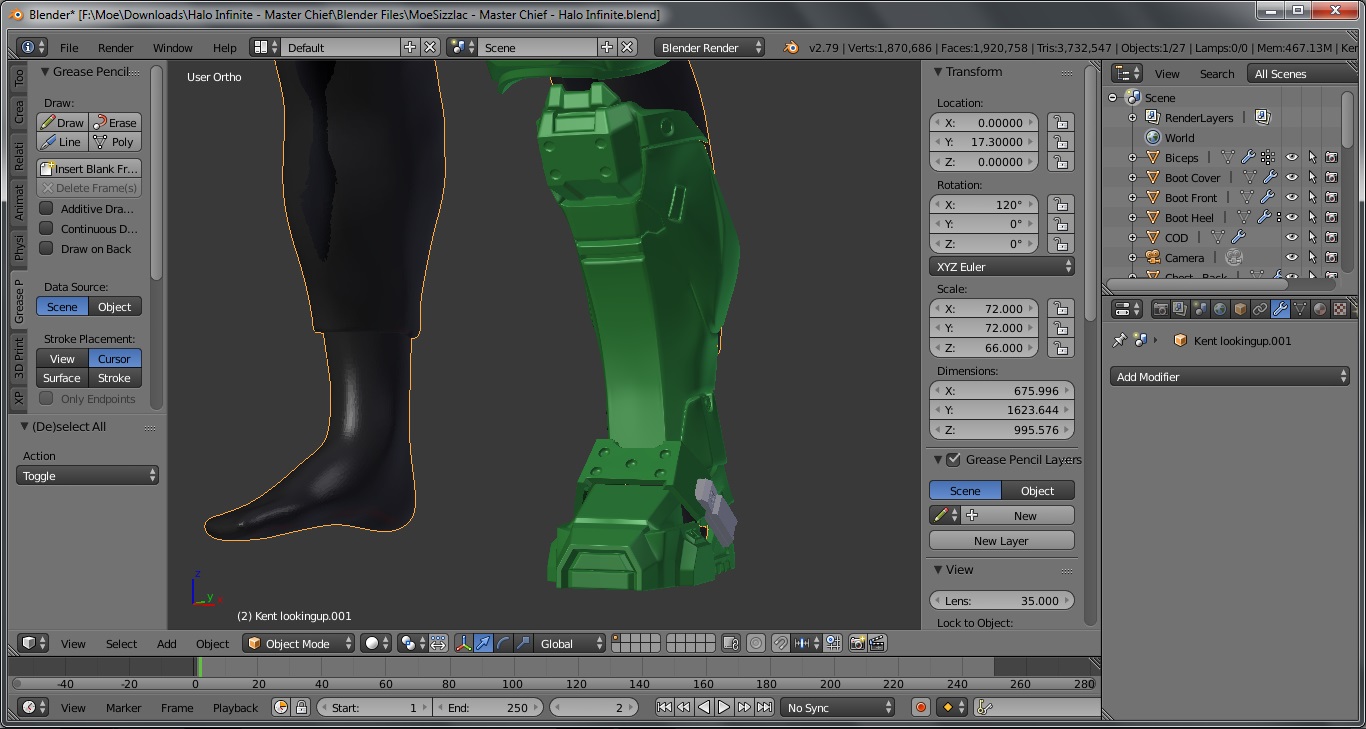 Later!
Last edited: