Hello! This is my first post here but I've been a long time fan! I finally got around to making my Spartan from reach and I hope to have it done by Christmas ish this year!
The helmet is 3D printed by LobbsterCosplay with files from NerdForgeDesigns
View attachment 320706
The helmet didn't quite line up properly so I took advantage of UV resin to fill in where the seams had left gaps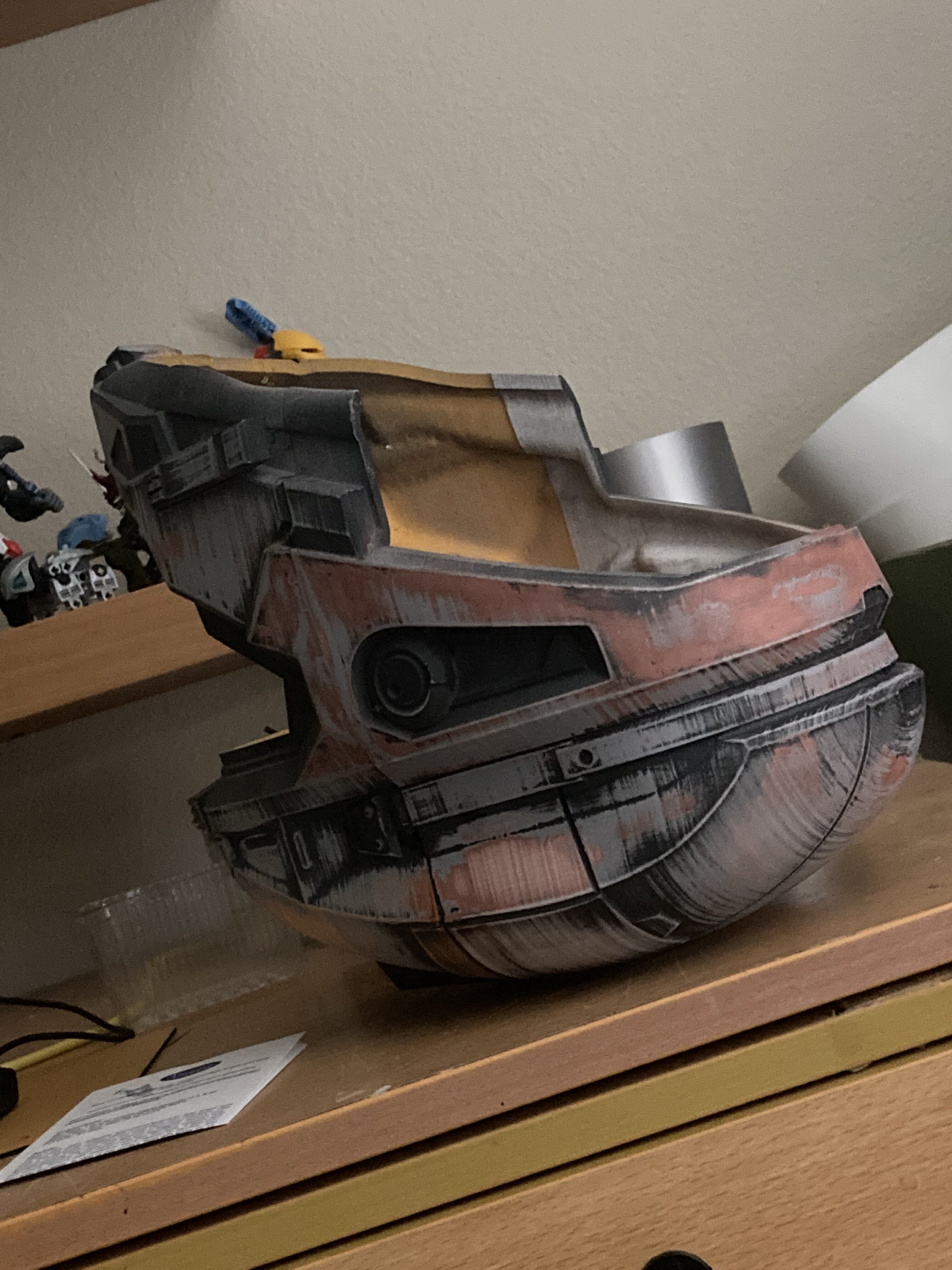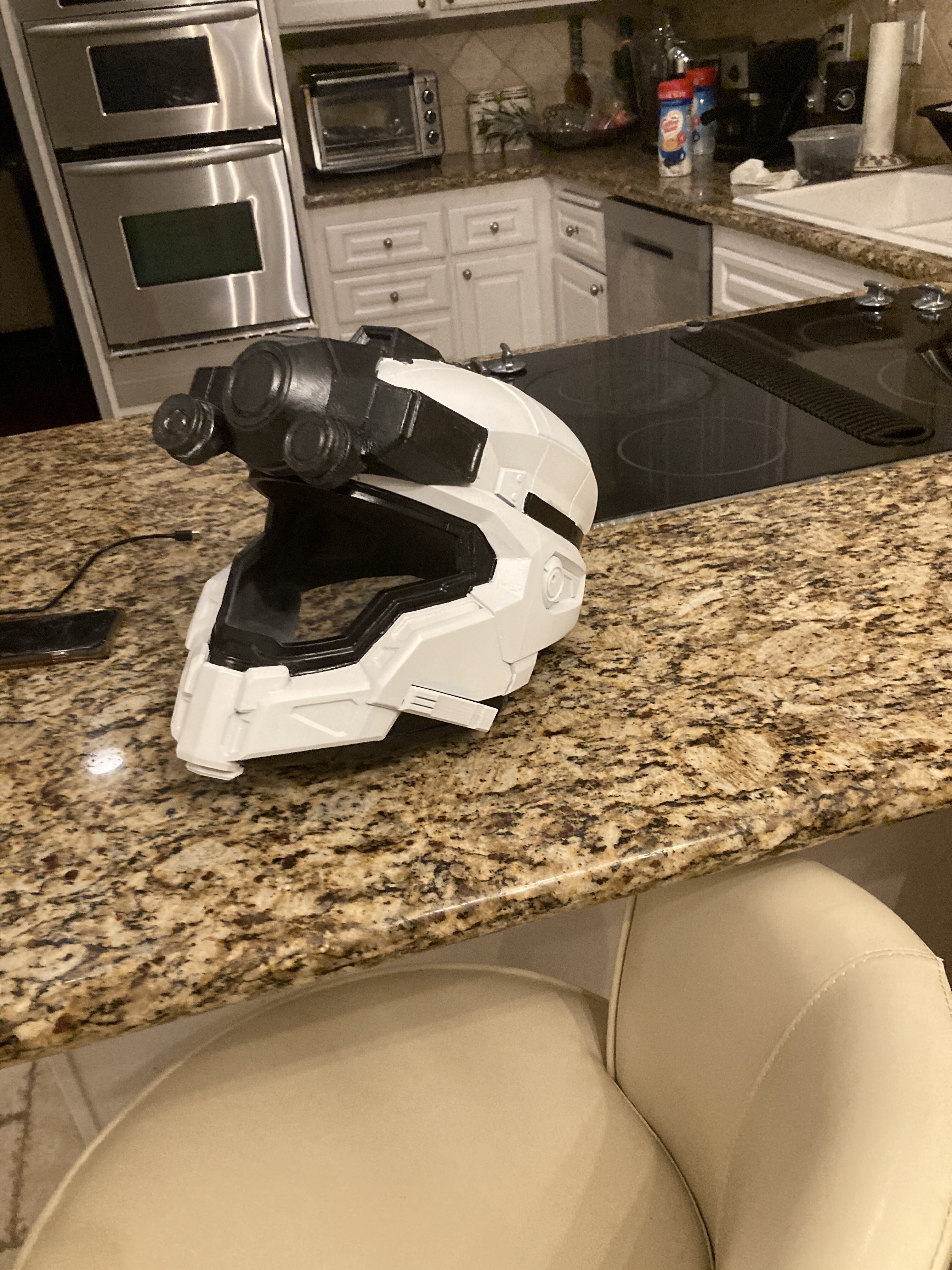 I spent around 6-7 hours sanding by hand with Bondo and Filler Primer.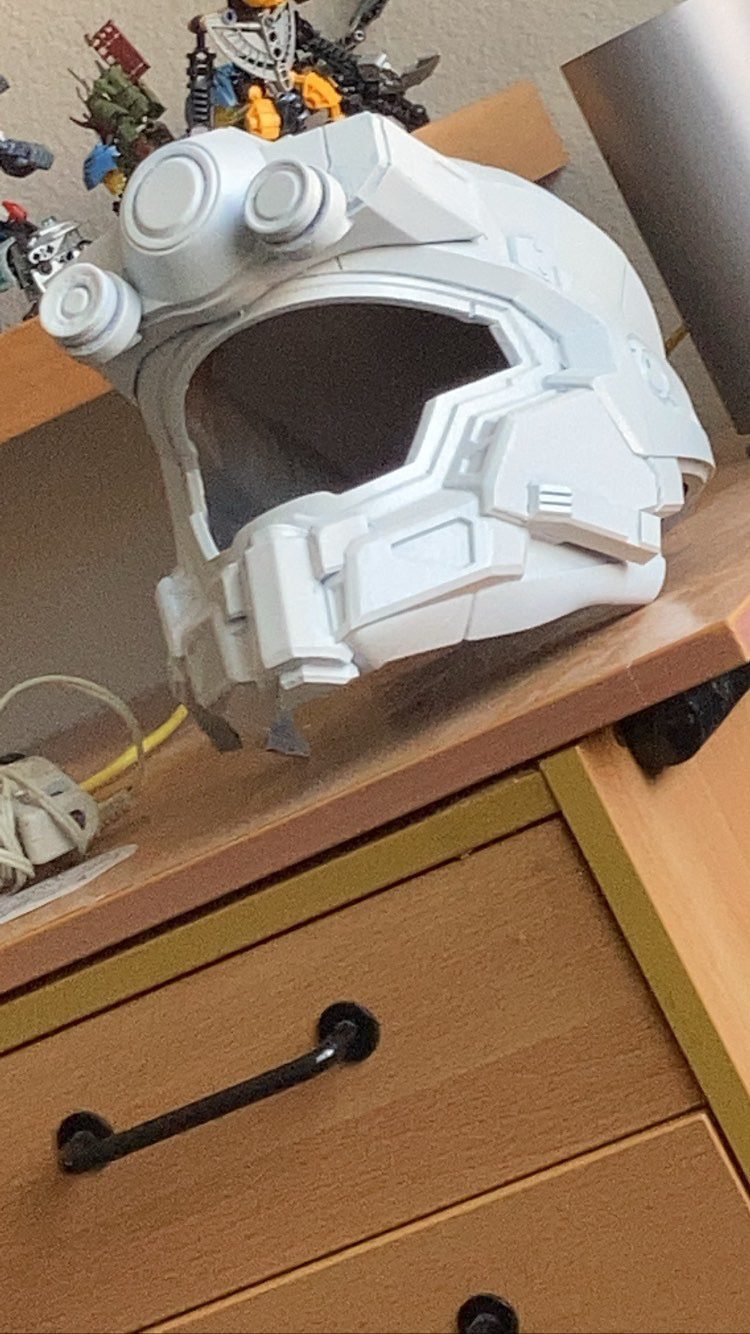 I used a white base coat and painted details using dark metal acrylic.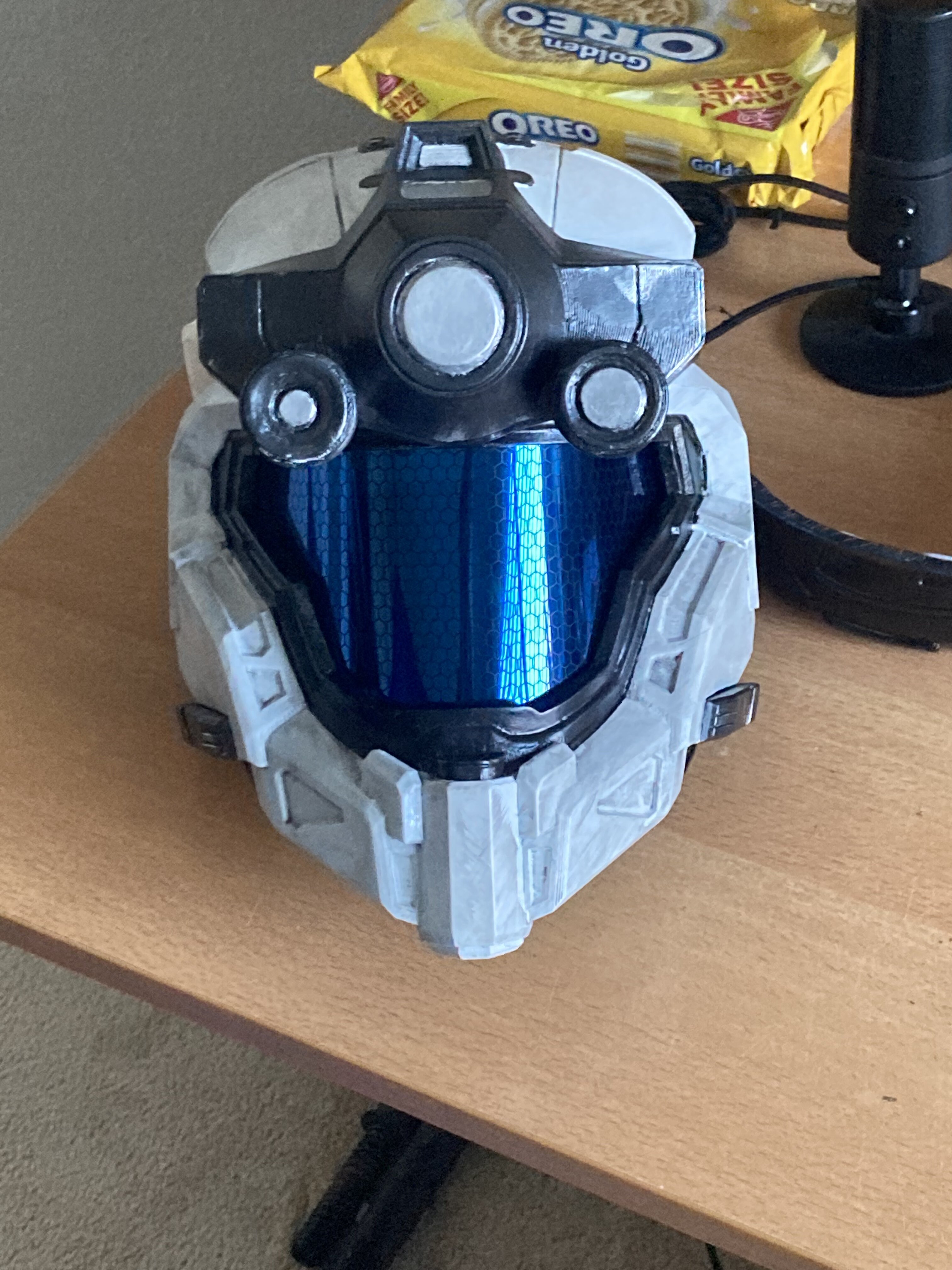 Last edited: