Hey everyone!
I haven't been posting much on here, but I'm going to try and post more!
The current project is the M45 Tactical Shotgun from Halo Reach. My plan is: (will update as I go)
3D print individual parts
Sand each part smooth
Glue everything together
Sand/ bondo/ spot putty
Wet sand to 2000 grit
Make mold (need some experienced opinions)
Cast (smooth cast 325 or 65D?)
Wet sand whole resin cast
Prime/ add base coat of flat black
Add grey and do dry brushing
Weather/ add decals
Clearcoat and take lots of pictures!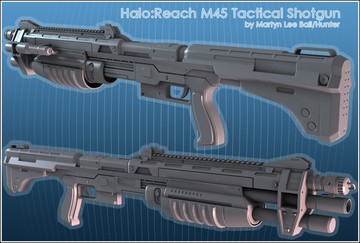 6-8-17:
Have the files, need to cut into smaller pieces so it fits on my print bed. Should start printing sometime tomorrow.
Last edited: