Greetings fellow Spartans,
After attending many cons down in NZ and seeing an increase in Cosplayers I've finally decided to take the plunge and create my own Reach Mk V suit. After looking at heeeeeaps of the threads on here I decided to attempt a foam suit purely due to resin sounding like its a lot more work (granted that pep resin is exceptionally detailed and precise).
I created a few Vanity Reach builds and came up with this concept. I figure that any suit contains the base Mk V armor pieces so I can always change up attachments if I wanted to later.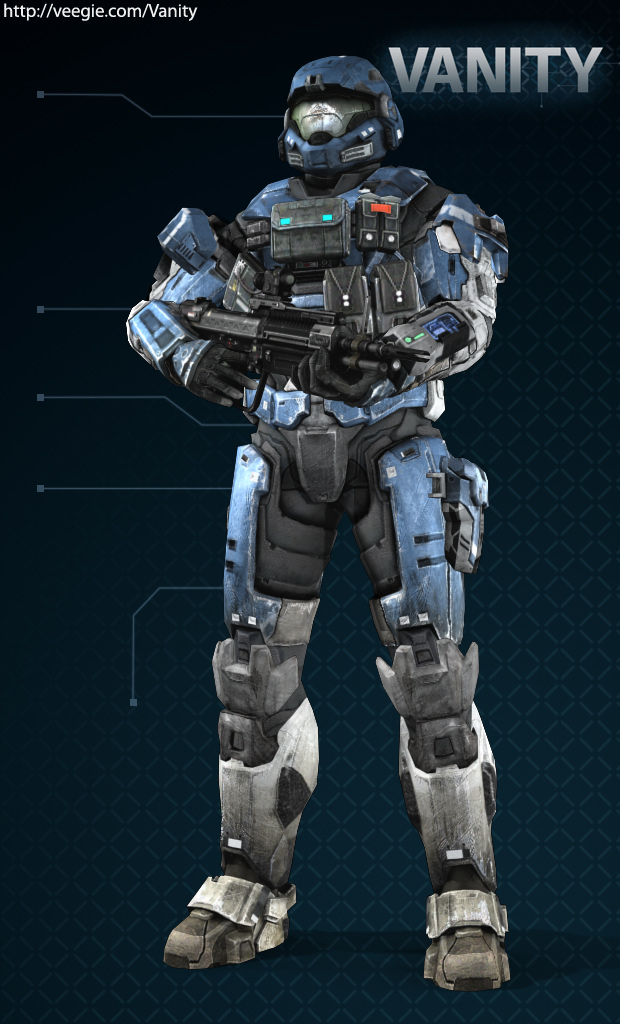 Onto the build...
I figured that I should begin with the helmet...gutsy I know considering this is my first build ever. Nonetheless I reasoned if I couldn't pull it off with foam I would seriously think about investing in materials for a pep resin build.
So here we go...
After printing the pep templates to my scale here is my work after an evening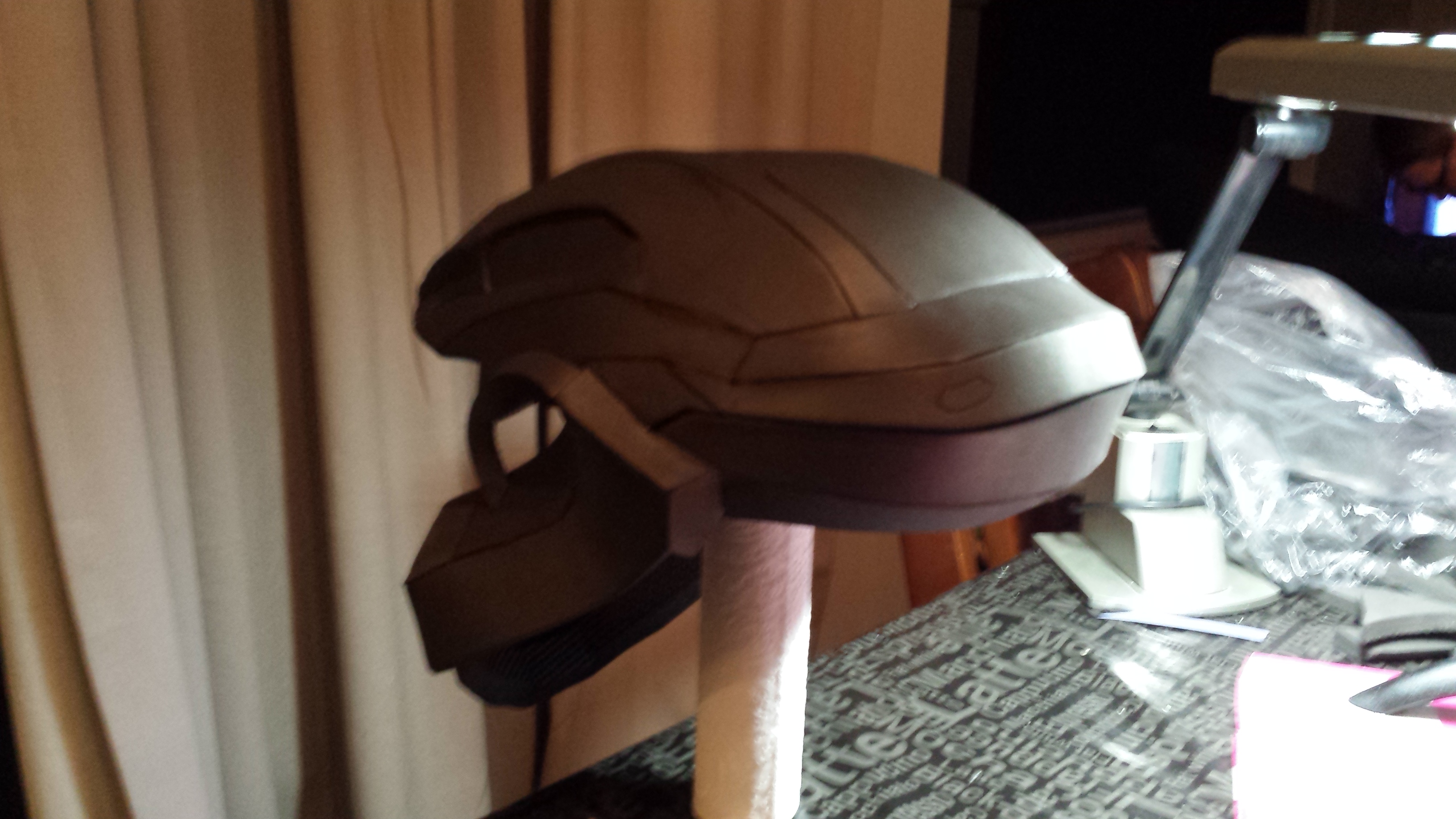 Pretty stoked with the look so far. I'm using super glue for all initial joins and will follow up with either hot glue or sealant on the inside to strengthen and reinforce all joins.
The following few evenings...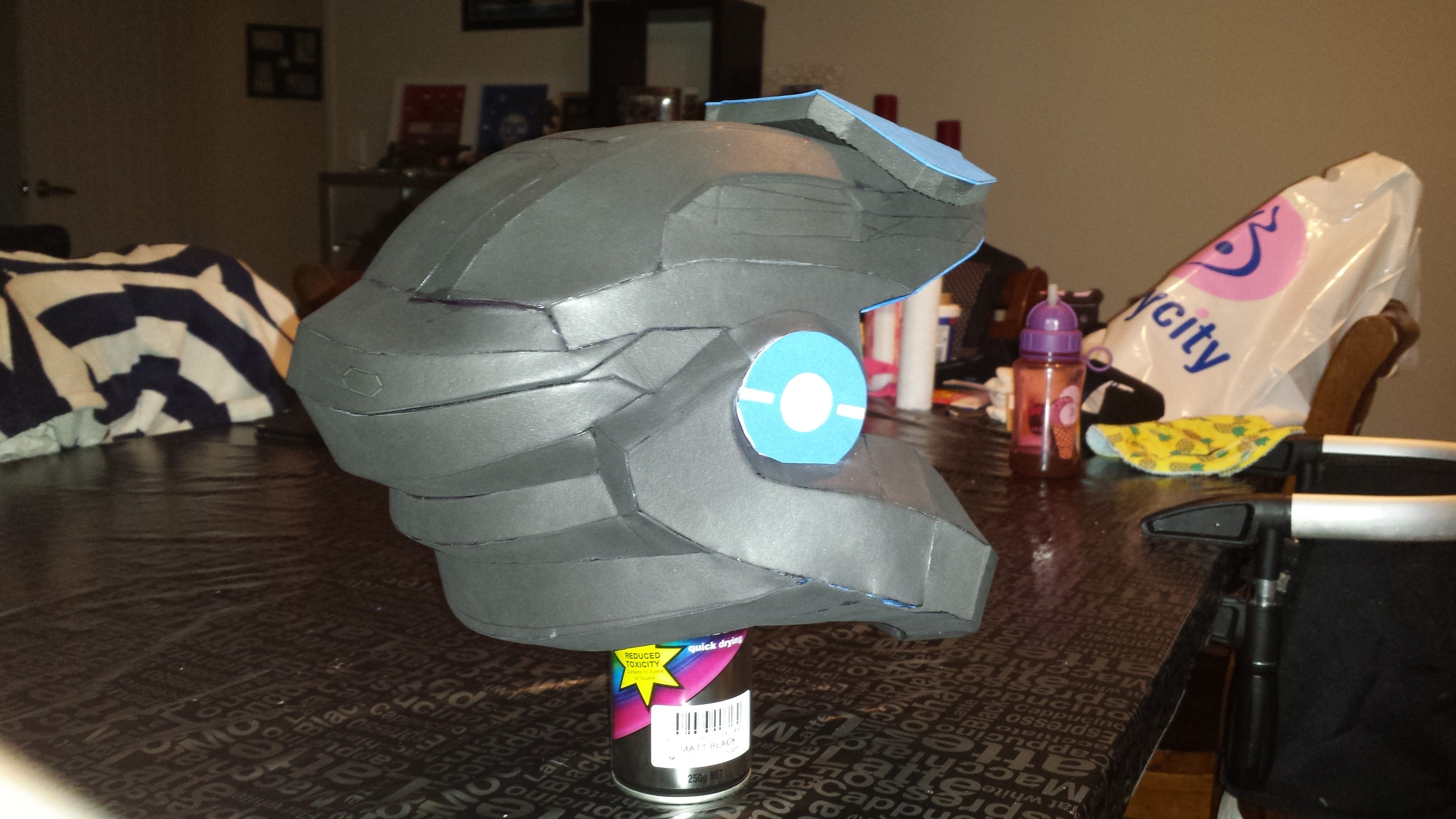 Very happy so far with my first attempts at using EVA foam. Helmet fits my head well too thankfully! Not too keen on the HUL piece...will re do it differently later.
I have some ideas in mind on the visor so will tackle that later once I get the materials.
After all that I will now continue the Mk V build entirely out of EVA foam. Is a very good media to work with and importantly to me is very economical.
More posts to come soon peeps. Until then I'm keen to get your feedback. Happy building!