Active Member
Colonial Regiment
Link:
Halo Reach - Noble 1 - Carter - A259 - Mark 5 armor set including Helmet
This is an armor set remixed from a Pepakura armor files uploaded on the 405th.com forum. I didn't have one source for the pdo files so I will just link to the 3 posts where I got most of the files that I then turned into Noble 1.
The files I made printable are:
1)
Halo: Reach - MJOLNIR Mark V - Accessories
2)
Halo: Reach - MJOLNIR Mark V - Commando
3)
Halo: Reach - MJOLNIR Mark V - Standard
a few things to note:
1) It is currently scaled to 5'10" 185lb person.
2) for the lower back pouch, I would use this (
Amazon.com : Oleader Tactical Waist Pack Military Fanny Packs Hip Belt Bag Pouch Tool Organizer for Outdoor Hiking Climbing Fishing Hunting Bum Bag : Sports & Outdoors
).
3) The Wrist Comm Unit on the forearm was designed from scratch.
4) Good guy Tanner Jones (
WandererTJ
) from the 405th has made a much better version of the left shoulder. I would recommend using his file when putting together the armor. After it being brought to my attention that the original was his design, I had to remove it. But never fear, with his consent, you can still download his model here: (
3D CAD Model Collection | GrabCAD Community Library
). I also designed another shoulder just in case someone is having trouble getting the .stl from grabcad. The one I created is good, but his is better.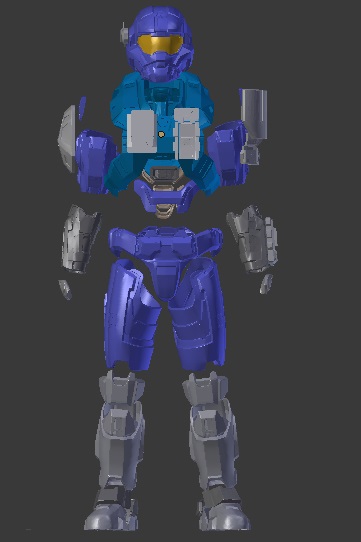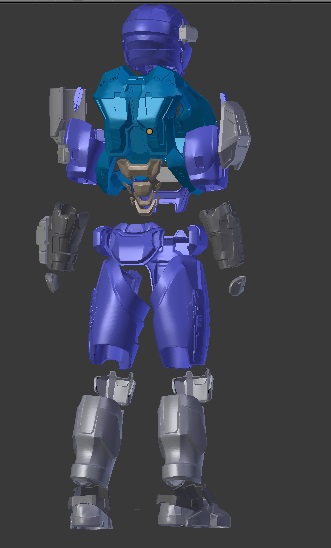 Forearm Com Add On.
Last edited: