Well-Known Member
Midwest Regiment
HaloGoddess' "How To Scale" and More Tutorial *REVISED*
HEY 405th!
I have revised my scaling tutorial and tried to make it a little more in depth so that it is more understandable for those that are still trying to fully figure out and understand how to measure themselves so that everything fits.
For now I have just the images posted, and may post more tips, but for now, this should help.


UPDATED: 3/14/14

Currently, this is mostly for the MK VI (Halo 3) armor style. I intend on creating a seperate one for a Halo Reach measure guide.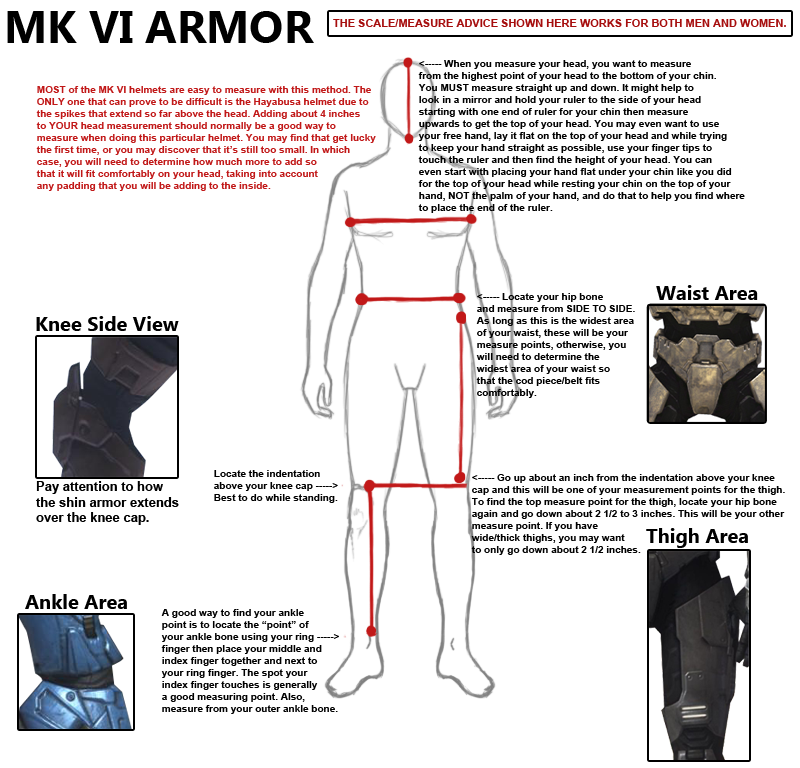 I HIGHLY recommend that you use reference images and study just how the armor pieces are supposed to look when worn. If you happen to own one of the 12" McFarlane figures, that will work good too. It's good to study the armor and see how everything lines up on the body so you can make sure that you get everything to look right.