I signed up ages ago, but cause of the way you have to post here first, i thought i would say hello again.
I'm an Aussie, building the Master Chief using Pepakura. I'm about to become 501st with my Clone Trooper and i am a Member of alot of other costuming groups, but i wanted a fun recognisable project for next year, so i thought i would finally start the master chief.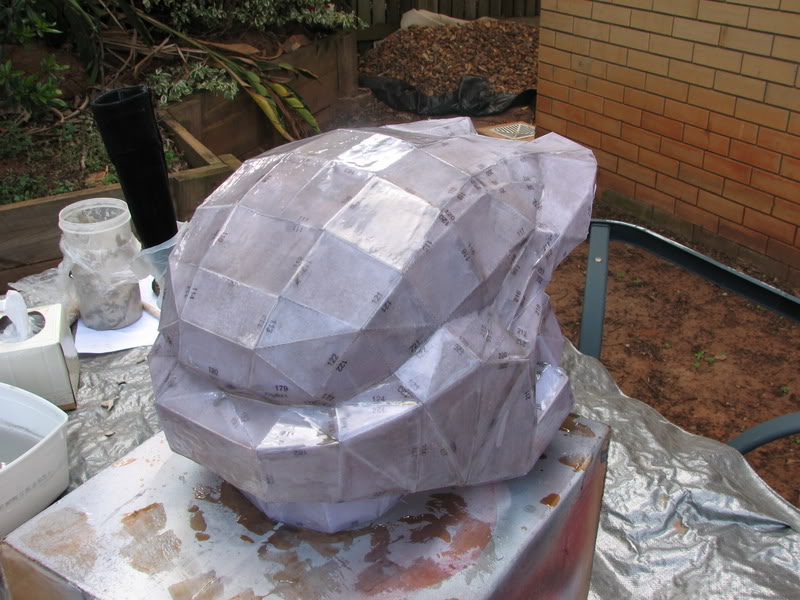 That is after 2 of 3 coats of resin over the outside and inside, it's becoming very rigid and i just need to do the re-inforcing on the inside before i start the final detailing and smoothing into the Halo 2 Helmet.
Nice to see this place is still alive and kicking and even more members than before.