Hey everyone! We at 343 Industries were curious to hear what you think we could be doing better to support the cosplay community?
We've been tossing around the idea of releasing closer looks at in-game armors (and weapons) via reference screenshots and 3D turnarounds, but we'd love to hear any and all additional suggestions you may have for us. Feel free to be as broad or as granular as you like with your suggestions!
Obviously there will always be some requests we can't fulfill and some that will take time, but we're looking to make a stronger effort here and will do our best
Thanks!
The Rookie - September 2020 Update
Thanks for all the ideas and feedback on this thread everyone. As a direct result of your input, we've launched our first official Halo cosplay guide on Waypoint!
You can read the
full blog on Waypoint
and grab the guide using the links below:
THE ROOKIE
Mark VII [GEN 3] - June 2021 Update
To keep the Halo hype rolling, we just shared our second cosplay guide on Waypoint! The great reception and constructive feedback on the first ODST guide made this one an absolute blast to do. Just like before, you can find the
blog on Waypoint
and save a copy of the guide using the links below!
SPARTAN MARK VII [GEN3]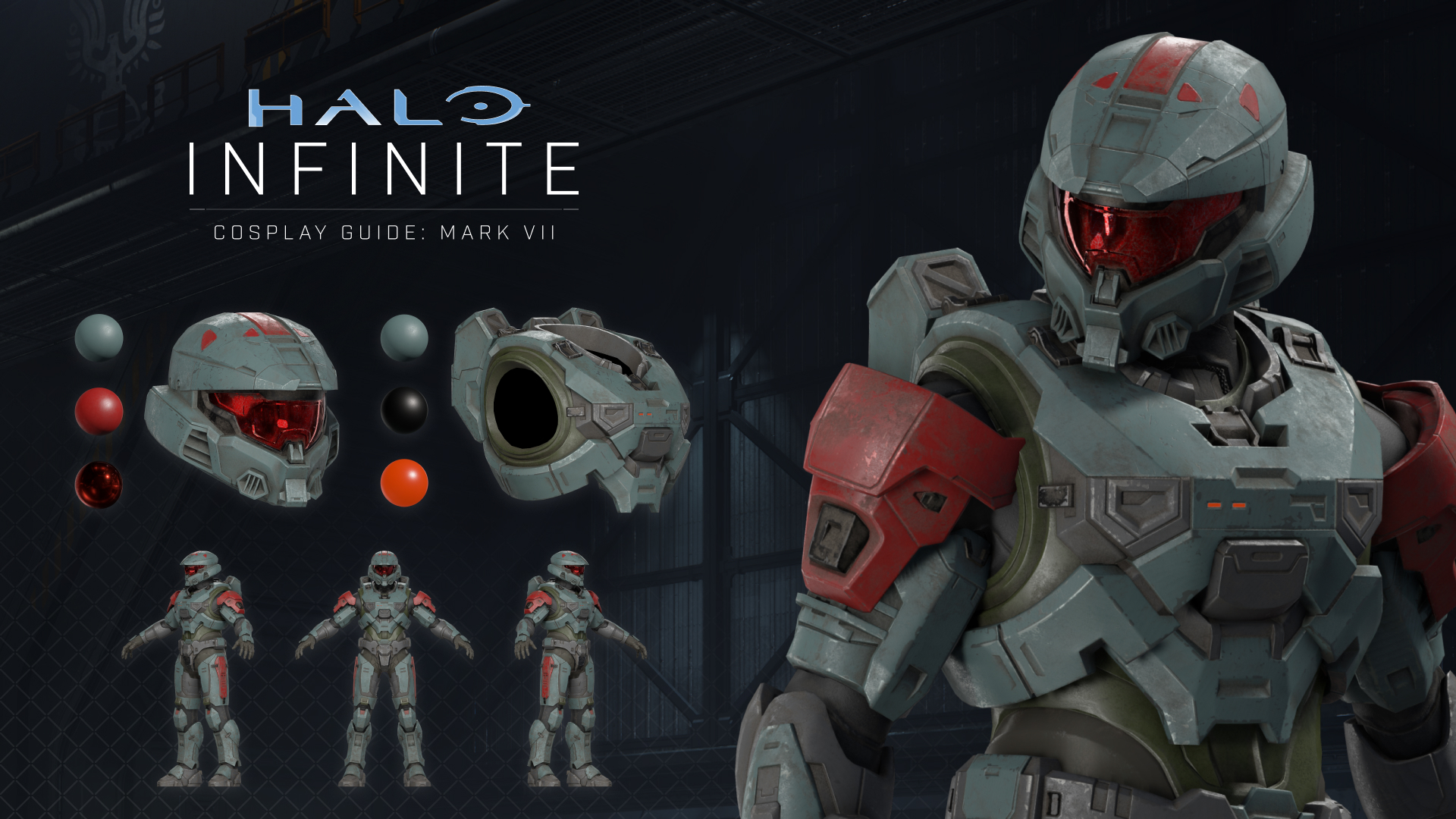 I've also created a thread on
the Waypoint forums
that can act as a "landing page" with links to future guides when we're able to make them:
aka.ms/HaloCosplayGuides
Thank you all so much, and I hope you enjoy!
Last edited: