after much tactical thinking of pros and cons in my noodle that i call a head, i have thought about doing a human unsc combat flood form, i have found many available pics, ive gotten hints on doing the appendages and i have a good spare amount of paint for make-up on my face for veins and whatnot; i think all i need is alittle bit more resources and some nifty contact lenses. I have been working on a pepakura armor chest piece, hopefully that will come out okay, i dont need shoes or shin guards but it looks like some basic knee pads are in need. I hope to have the costume effects done by yami-con down here in Houston, and if so then ill be able to head to Austin Texas for Ikki-con. I think this will be pretty fun since i like to act like a zombie every time i watch ""dawn of the dead or "shaun of the dead".
Im not going to be too over dramatic on the appendages but once i finish them ill don them on with the rest of my costume and take pics for you guys.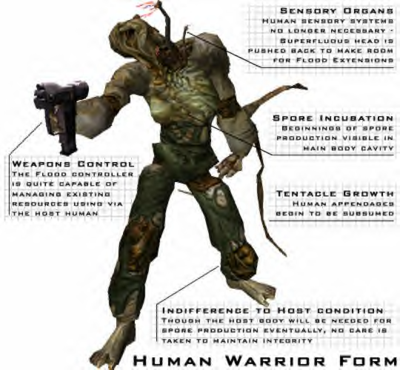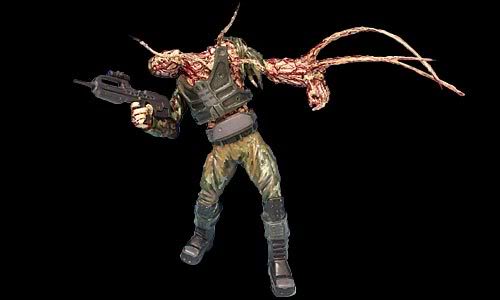 Hey Honest Insanity, i know youll be trying to hunt me down the entire time at Ikkicon.
If you have any ideas on how to help me along that would be appreciated.