UPDATE- 7-30-14 -
Bringing this back from the dead! Originally I was building this costume for the Halo 4 release, but life prevented that. Recently dug the project out with the intent to finish it for NYCC. Updated pic etc on later pages!!!
Hey guys. Been away from the boards for a long while. Recently just got active on the RPF and Dented Helmet again as well. I had quite a few WIP's way back when but unfortunately most of them were lost or damaged in a move. Anywas I'm back and Into another project. Finally getting around to doing an ODST, figured I can wear it to the Halo 4 release at the local Gamestop. Not making it particularly accurate to any version, using some elements of the WETA version, Halo 3/ODST and possibly some elements from Halo 4. Kind of an amalgamation of versions into my own "real world" adaptation. Not a ton of progress so far, mostly working on the helmet. It's Ruze model and I'm going to be modifying the detail akin to Rubes finished helmet. I received one of his vac formed visors ages ago and thankfully it survived. Anyways onto some pics.
Here's the helmet as it stands, not much work done to the back as thats the area I'll have to modify the most. Iron Man photbombing after his paint test.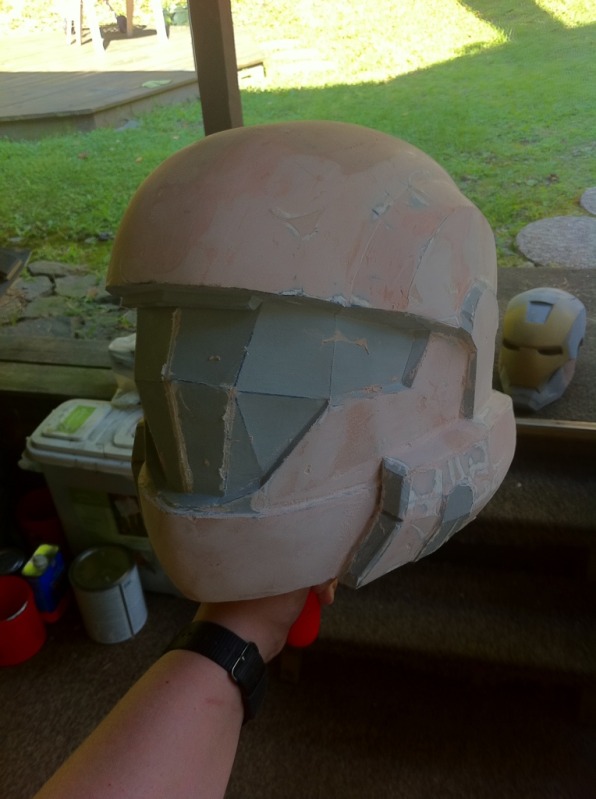 Here's the pieces I have pepped so far and ready for resin. Shoulder, knee and gauntlet. They were all close enough at default scale for me.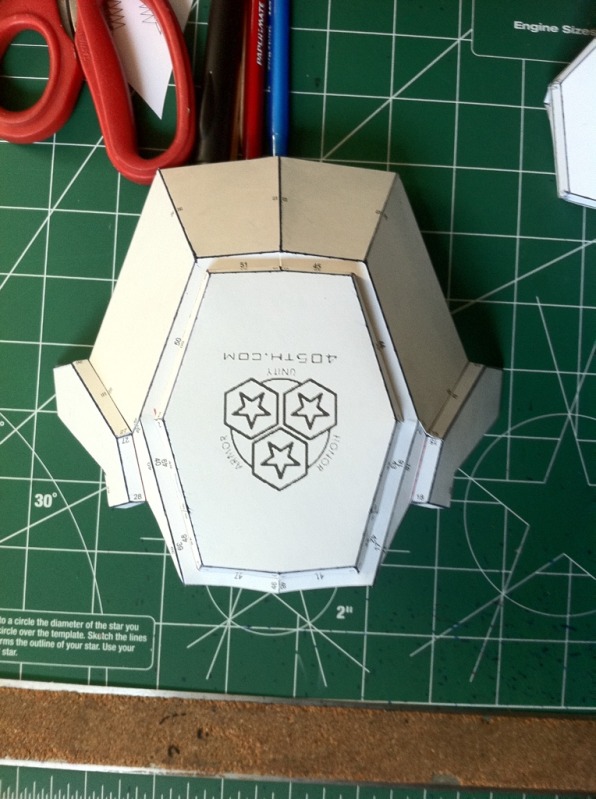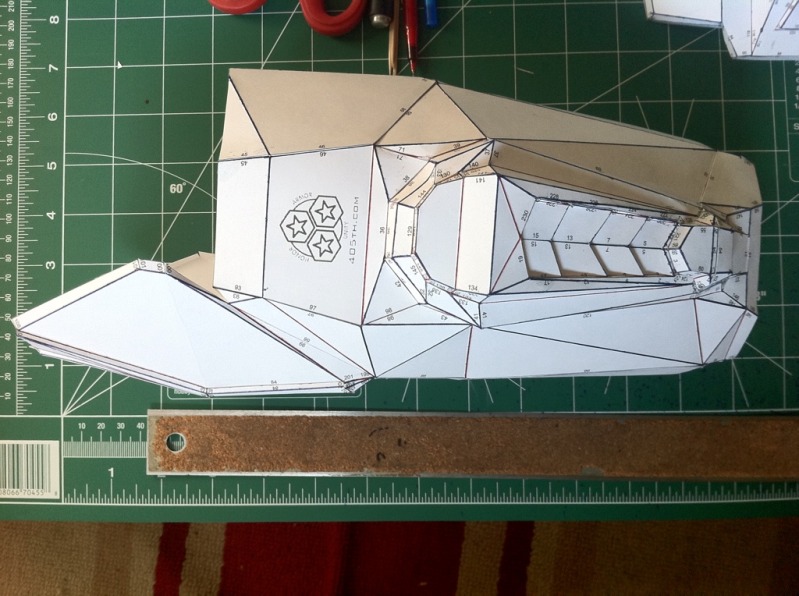 The Knee, shoulder and shin I can make just one of since theyre symmetrical left to right and I'll be molding and casting all these pieces. For weapons I'm doing the M6SOCOM and either battle rifle or DMR. I did the sliced M6 in the 1/4" slices L3X specified but it turned out waaaaay too thick.
Anyways, back to the helmet...More updates later.