Yes, after destroying costume contests at my college and wearing it around a couple times just to check myself out, recent financial situations have caused me to break down and sell my suit of nightmare armor. If anyone would like to make an offer for me, I'd be willing to negotiate with you. Here are some pictures of me wearing the suit in various situations. (Aka outside my friend's game store)
If anyone is unfamiliar with Nightmare Armor Studios, they are a Georgia based team of specialists who used to make these suits on commission for around $XXXXXXX. Granted, now they no longer even have the licensing to make these suits, its is clear how rare these suits actually are.
Please note, that this suit is not brand new and there are some spots where paint has been chipped off and cracks have been repaired. However, this stuff isn't even in production anymore, and as you can clearly see, the wear does not detract from the overall effect this suit delivers. I'm including the suit and all the under-armor.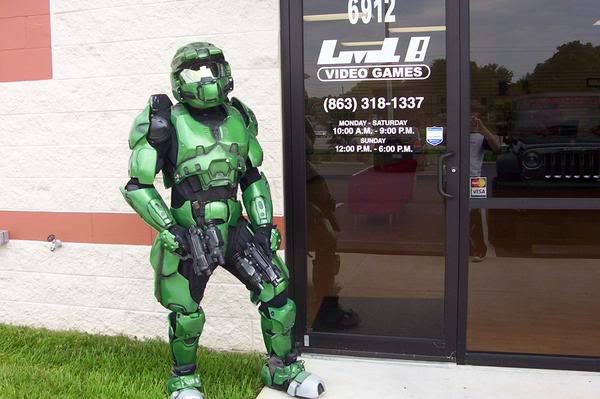 And I apologize if I am posting this in the wrong forum. I didn't see any others that were appropriate.