Hello everyone!
I'm JustinIsTree and I guess here's my (technically second) step into the grand world of Halo cosplay. Years ago for Halloween when I was like 14 or 15, I wanted to be Master Chief so my dad took the leftover cardboard we had in the garage and made me a full suit from that in just a few weeks. Here it is (which is also my pfp):
So here I am, probably around 10 years later, moved out from home, just as much of a Halo fan as before, and ready to build my own armor. I've been wanting to do a full suit for YEARS but never really had the drive to go all out. Then back in 2019 I went to RTX in Austin, TX and I met a member of the 405th there (sorry that I don't remember your name) and he pointed me in the direction of this group. If you're this dude, thanks!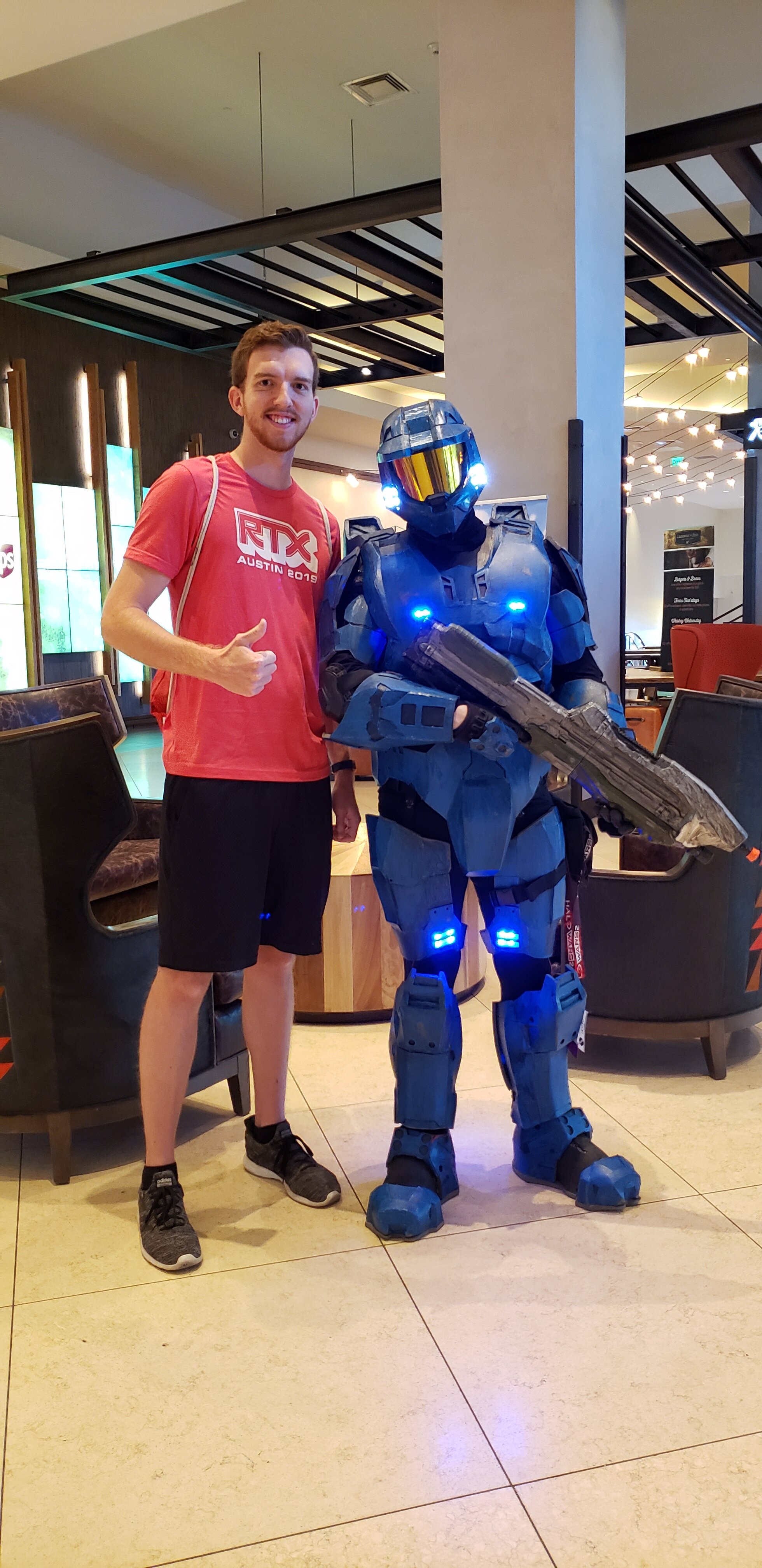 Alright that's enough of my backstory, now to get to the plan. Halo Reach armor is one of my favorites (next to Infinite), so I'm going with that. I'm planning on 3D printing the entire suit since I'm most familiar with that method. Also I've heard of something about tiers of armor (but I have no idea what that is so if someone could just educate me on that I'd appreciate it!).
This is basically the look I'll be going for. JFO helmet, ODST and Commander Shoulders, and lots of tactical pouches. The color is something I'll probably be considering for a while, but I am leaning towards a darker color with blue accents. I'll definitely need help with different aspects of this build as I go, so I'll appreciate any help I can get.
I'll be posting soon with the parts that I've printed already, so until then... thanks for reading lol