Member
Southwest Regiment
Concept MKIV-Delta (Spartan II)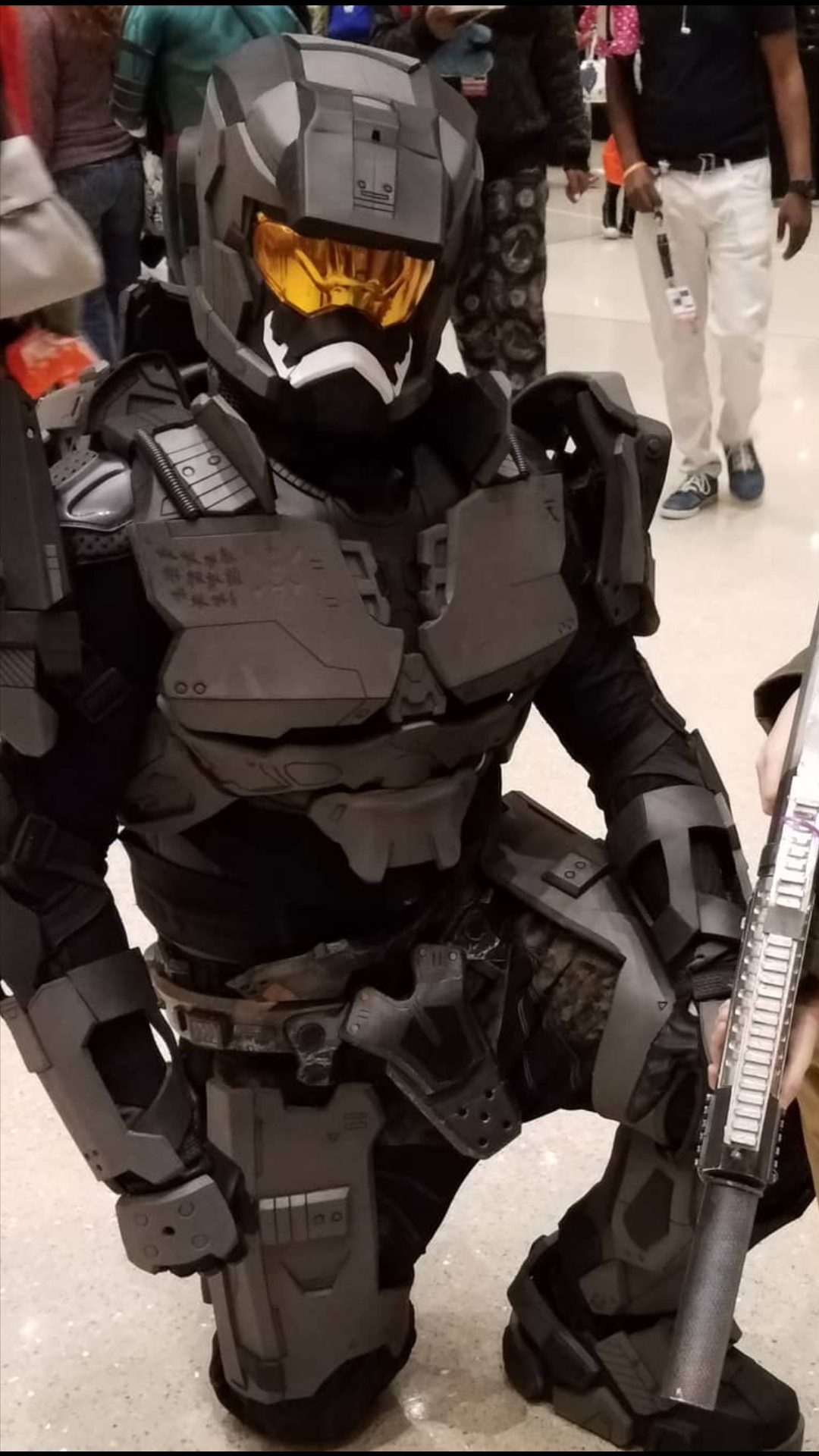 So with HOD Houston coming up I'll be deploying with the Southwest Regiment with the suit i dropped at PAX South earlier this year (Concept MKIV Delta). For those of you who dont know me well or are new to the group HELLO!!! Im Ten Motomochi of M3 Concepts and I started into armor early 2011 with a cardboard ODST (RIP..
) but didn't stumble into the 405th til near 2012, when i started my first pepakura armor for DragonCon which even at my big start then was a mash of armor from concept art, SPI, and Reach armor parts.
THAT was my start into loving the idea of building concept armor and have done that with every set I've completed from my first foam armor -
Hey everyone!!!! so good to be back on here was really missing viewing everyone builds through here FB can be a little hectic sometimes. Anyways, i started a new build right before RTX2014 of my concept Orbital Drop Spartan Variant Now I have got to say this is STILL NOT completed, i was...
www.405th.com
- to my crossed universe mashup of a Halo Spartan meets Legend of Zelda (Spartan Link-017) my second foam armor, which amazingly I was honored to have Stan Lee publish an article about on his official FB page the first day of 2016, and even luckier to have him sign the framed article before he passed. I'll load up photos for these to the original thread when i started that project (very overdue lol).
This build is based off the MKIV armors from Halo wars, which my first foam armor (at least the torso) was the platform for, but have SEVERELY increased on its modification for all of the base parts.
The templates for all parts of the armor are of my own design as well as the shin and boot templates which are based on the Play Arts Kai (Noble 6) which i liked the edgy-ness of over the in-game look. The helmet is based off of 343i concept art which i had to still change due to the visor shape which I replaced with the Halo 4 Chief visor since that's what I had on hand. Sadly most of this was done in the hotel room at PAX so i didnt get nearly as in depth with some parts, but Im in the process of rebuilding them now.
Currently building 4 sets of this suit, will be the only run of these i do. Here's a quick drop of most of what I have so far -