M7 Caseless SMG
Hurr hurr, I am here to show you my work of art. My SMG.
It is still a work in progress, so no complaints if there are any pieces missing, lack of detail, etc...
So here you go! Eyecandy for y'all.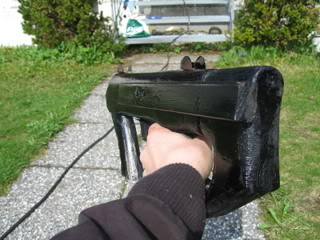 *NOTE*
These are not pictures of the current version of my SMG, but it's close.
Tonight I'll take pictures of the current version, so don't unbutton your pant yet. xD
Alright, I finally found my camera, so I have now been taking several shots of my SMG!
Joyfull as I am, I couldn't wait to take the pictures and share them with the community! Enjoy!