Active Member
Colonial Regiment
This is a little build log of my MA37 prop. I started by 3d printing a base and ended up having to rescale the mag to get it to fit properly
After a copious amount of sanding, bondo, caulk, and other filler it was time to paint! I started by spraying it all black with $1 Walmart Spraypaint then spraying the entire thing gunmetal (via airbrush) and finally painting the proper pieces grey with an airbrush.
WAAAYYY to much painters tape was required to actually mask this entire thing
A small yellow stripe was added towards the front to complete the in game look. Then it was a lot of smaller details and dremeled out a hole near the ammo counter and installed LEDs and a battery to make it light up!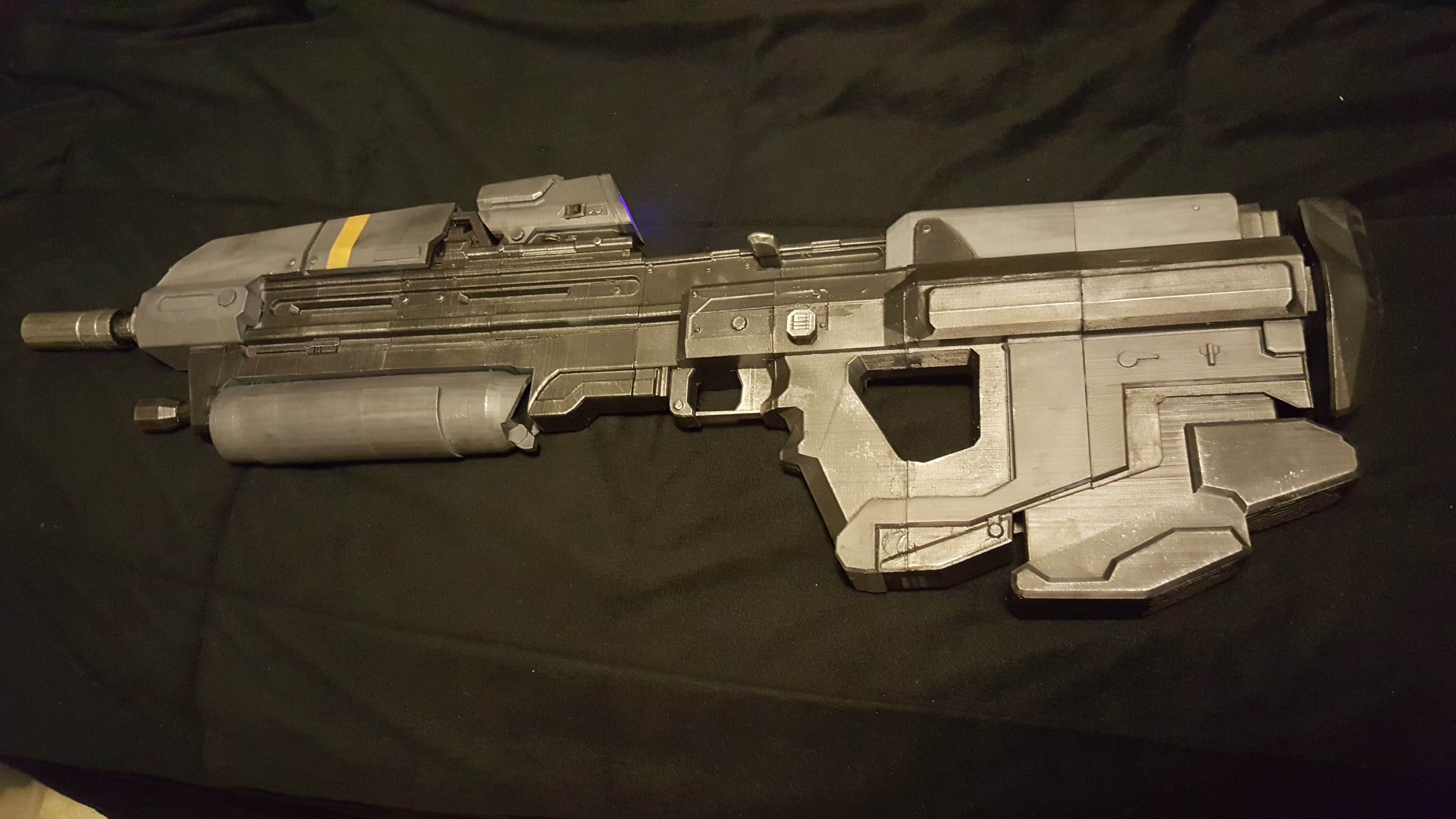 It turned out BEAUTIFULLY and is by far my favorite prop I have done so far.