First off sorry here but not able to post in HALO DISCUSSION section.
Well Mattel UK have stated we wont see the HALO Warthog before Christmas over here
So bit the bullet and bought from the US Amazon and Damn what a Nice piece. In total of Warthog, Master Chief, shipping to UK and customs £90. Though bought a second Warthog last night for £60 so shop around those outside the US.
Very impressed with the detail and work. Not heavy and not fragile either. Gimmic cannon (firing type) and alas unadjustable mount. Though cannon does +/- elevation.
Figure Not overly impressed with and 12" my foot LOL Still however the weapons ARE 1/6th scale and be perfect for my custom ODST & Marines, plus ThreeA Spartans I have.
The Warthog was Never intended for the 12" figures as you can see way underscale Plus I have my own 1/6th Warthog underway Build.
The Mattel Warthog however IS perfect for the Play Arts Kai 9" HALO figures and 7-8" figures will be good typical humans too.
At present only have Play Arts NOBLE SIX. Though several Noble Team are enroute. Plus Play Arts 10"/11" Master Chief too.
Warthog is PERFECT for the 9" Spartans.
Anyway enough talking and more pictures.
As it arrives.
Everything you Get with this set.
Mattel MC Centre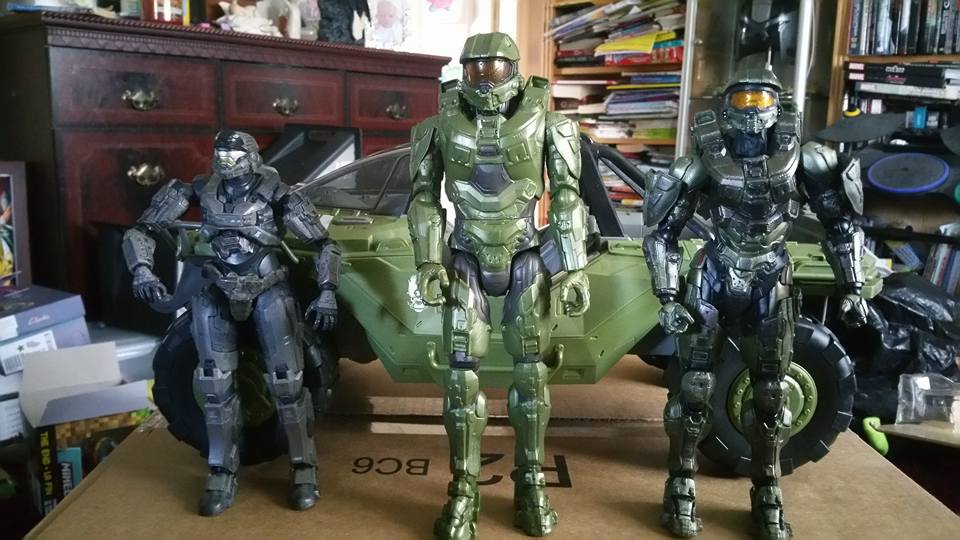 Next to my wip 1/6th WARTHOG. Wholey Underscale is the Mattel :/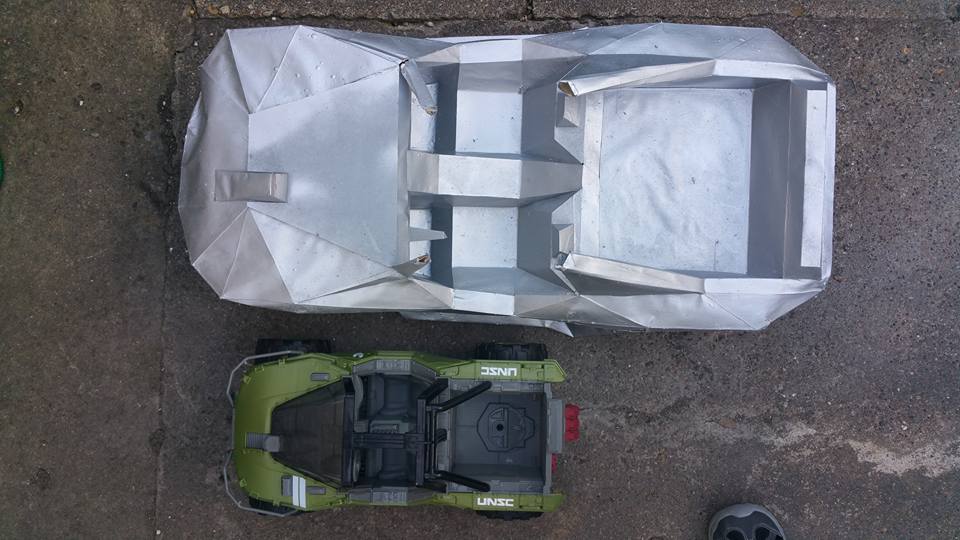 Now to the reason of Buying 2 of these Warthogs. Perfect for the Play Arts Kai 9" Spartans.