On this weekend I built MC measurement tool dedicated to 405th.com
This is .exe file with MC interactive model inside. No trojans or viruses because it is built by eDrawings 2008 application from famous Dassault Systems' SolidWorks suite.
It doesn't require any annoying installation. Just click on it and you'll see MC immediately.
You can rotate, zoom,
measure in mm and inches
, insert cross section view, save views as JPG and print.
Model is not ingame textured.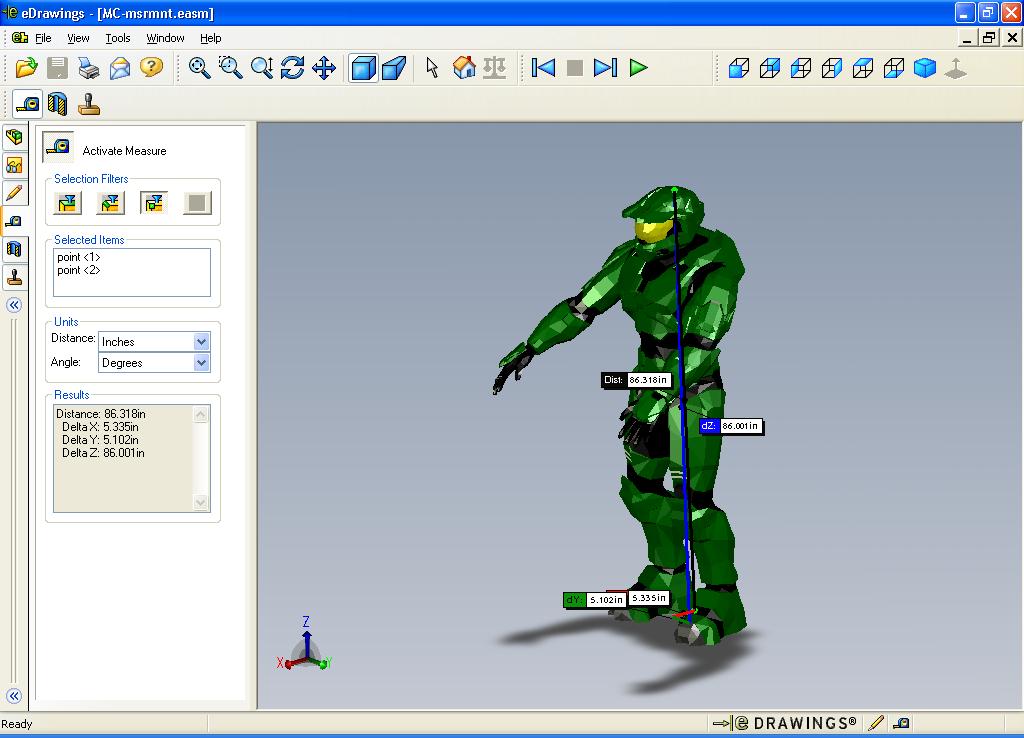 To download the program
press here
.
This is 4.4 Mb
.zip file
,
password: masterchief
eDrawings is free of charge at all. If you want to obtain your own copy, visit one of the following links:
1.
eDrawings on Solidworks site
2.
eDrawings site
3.
eDrawings on Geometric site
"eDrawings® provides an innovative way to share your designs.
You can publish your models to eDrawings files that can packed
into a self-executable (.exe). The self-executable file contains
the viewer as well as the design data. This ensures that the recipients
of such a files do not need to purchase or install any viewer
to see the model."
Best regards
EDIT: for normal work, program may require last MSXML 6 Parser Patch from Windows Update site.
Last edited by a moderator: