Hi All,
I just want to first say thanks to you all for having a site where enthusiasts like myself can find and share their passion for the game and prop-making in general.
Here are some progress pics of some H-Armor. I am using Van Aken clay and will eventually (fingers-crossed) pour some molds as inspired by Mr. Adam, Mr. Bradley, and the rest's endeavors. Hopefully Sean and company can share some tips for sealing/adding mold release and actually pouring the molds over the sculpts as briefly discussed in other threads here.
I am keeping a journal and will hopefully post a PDF of the entire build process. I would also be interested in helping with the Master Tutorial project where I can.
As you will see in most of my pics, I will try to include a ruler to show scale. Your comments are welcomed. Thanks for viewing.
Handguard...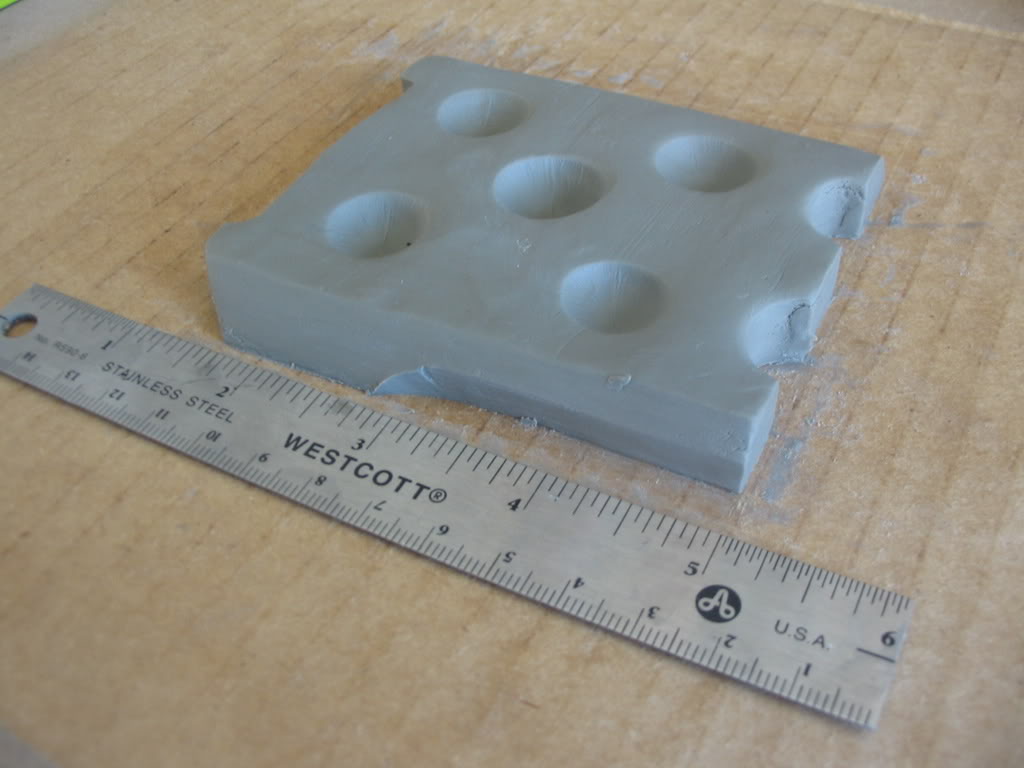 Helmet Top...