RCO & BCO
Pacific Regiment
405th Regiment Officer
Washington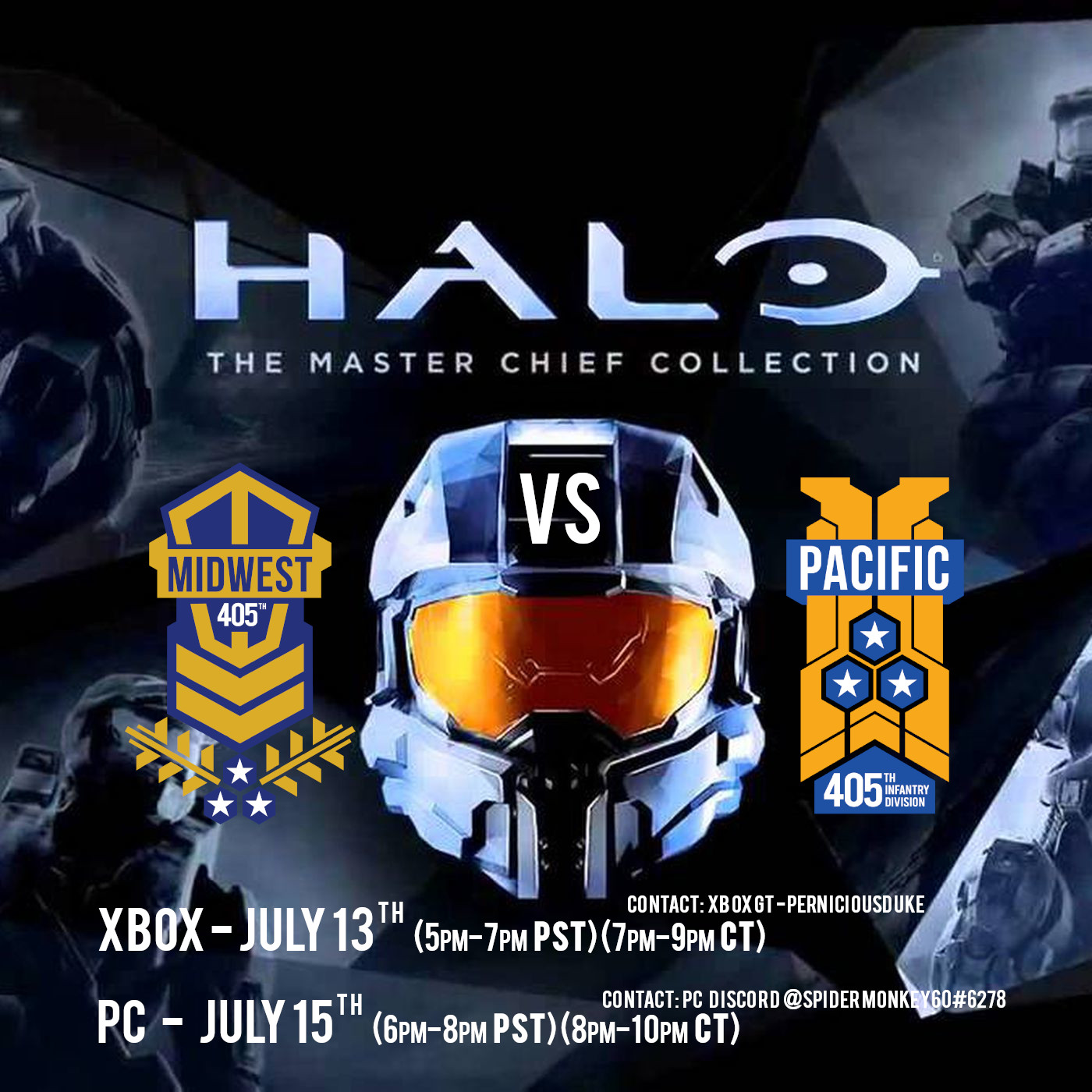 That's because Midwest and Pacific have challenged each other to a duel! Who loves their land enough to virtually die for it again and again? I guess we'll find out.
Both game nights we'll be playing Master Cheif Collection (MCC). Space is not limited as we will adapt to the needs of the group. But, this is for Pacific and Midwest members and honorary members (people who travel to events in those Regiments) only.
*PC Note* Halo 3 for PC drops Tuesday 7/14, please have the update downloaded before the game night Wednesday. " Log in and try and queue solo for a halo 3 match prior to the start time. I believe the download will be separate from the general update and the campaign download. "
Comment Below with your Gamertag if it's different than your forum name.
XBOX Night - Monday July 13th
5pm-7pm (PST)
7pm - 9pm (CT)
contact: Xbox GT= PerniciousDuke
PC Night - Wednesday July 15th
6pm - 8pm (PST)
8pm - 10pm (CT)
contact: Discord @Spidermonkey60#6278
Last edited: