Hey y'all! I've been working on a set of Mjolnir Mk.V(B) armor! This is actually my 3rd set of armor I have made, but it is my first FULLY 3D printed suit and the first set I am making with the intent to wear to cons! This project has taken me a couple of years and alot of work, so I figured I'd post it here.
I started out with wanting a base set of armor in my multiplayer colors from Halo Reach, but I customized the colors slightly to fit my personal aesthetic. The files I used for most of this project can be found on Etsy by NerdForgeDesigns. I believe the creator is also a member on here, but hus name escapes me at this time. He sells a fantastic base set that is easy to expand upon, so I did exactly that!
In the future, I want this armor to be compatible with MANY different parts and loadouts for different cons. I want to get ALOT of milage out of this thing.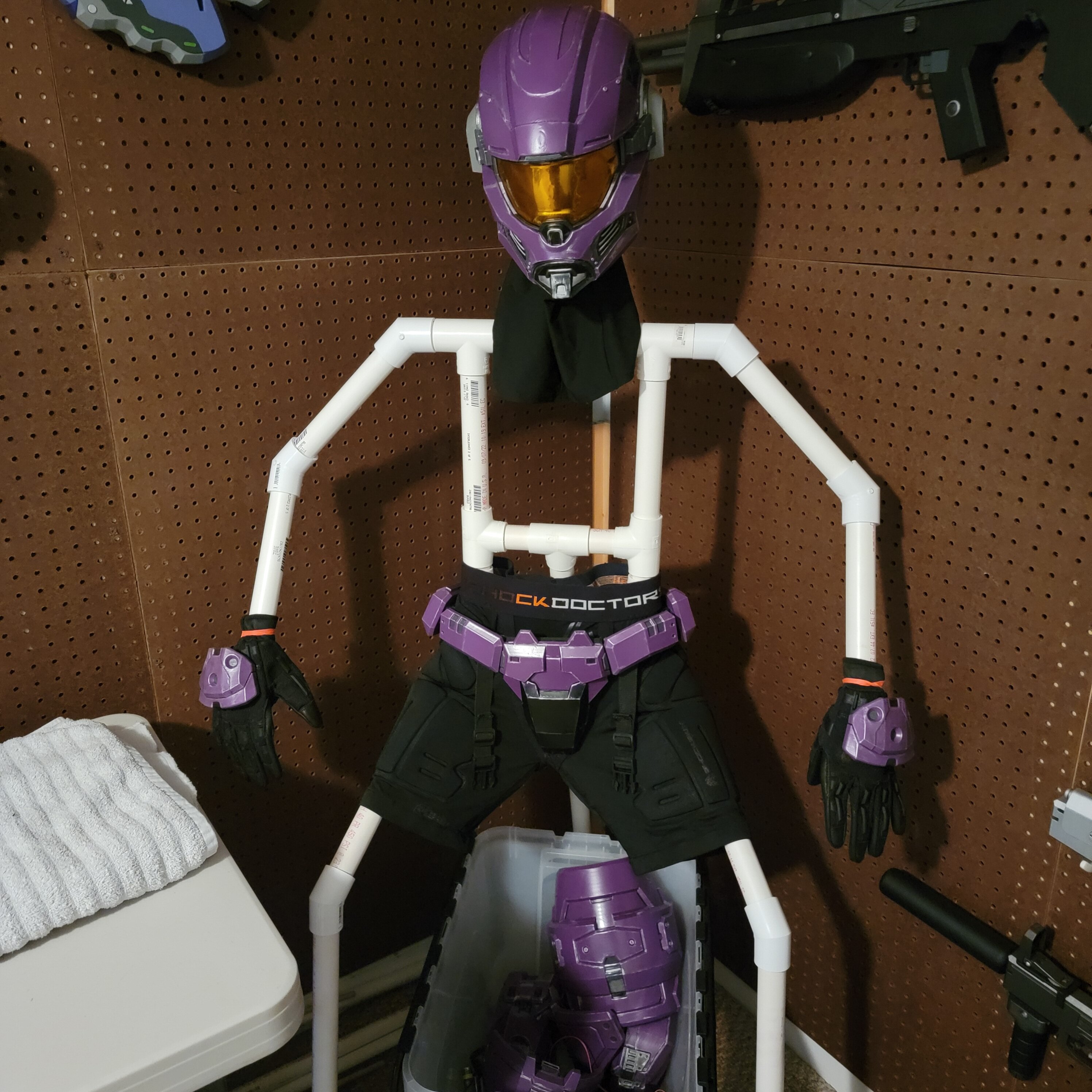 I made an armor stand out of PVC pipes for pieces I have finished. As of this post, I have the entire thing printed and most of it painted + weathered.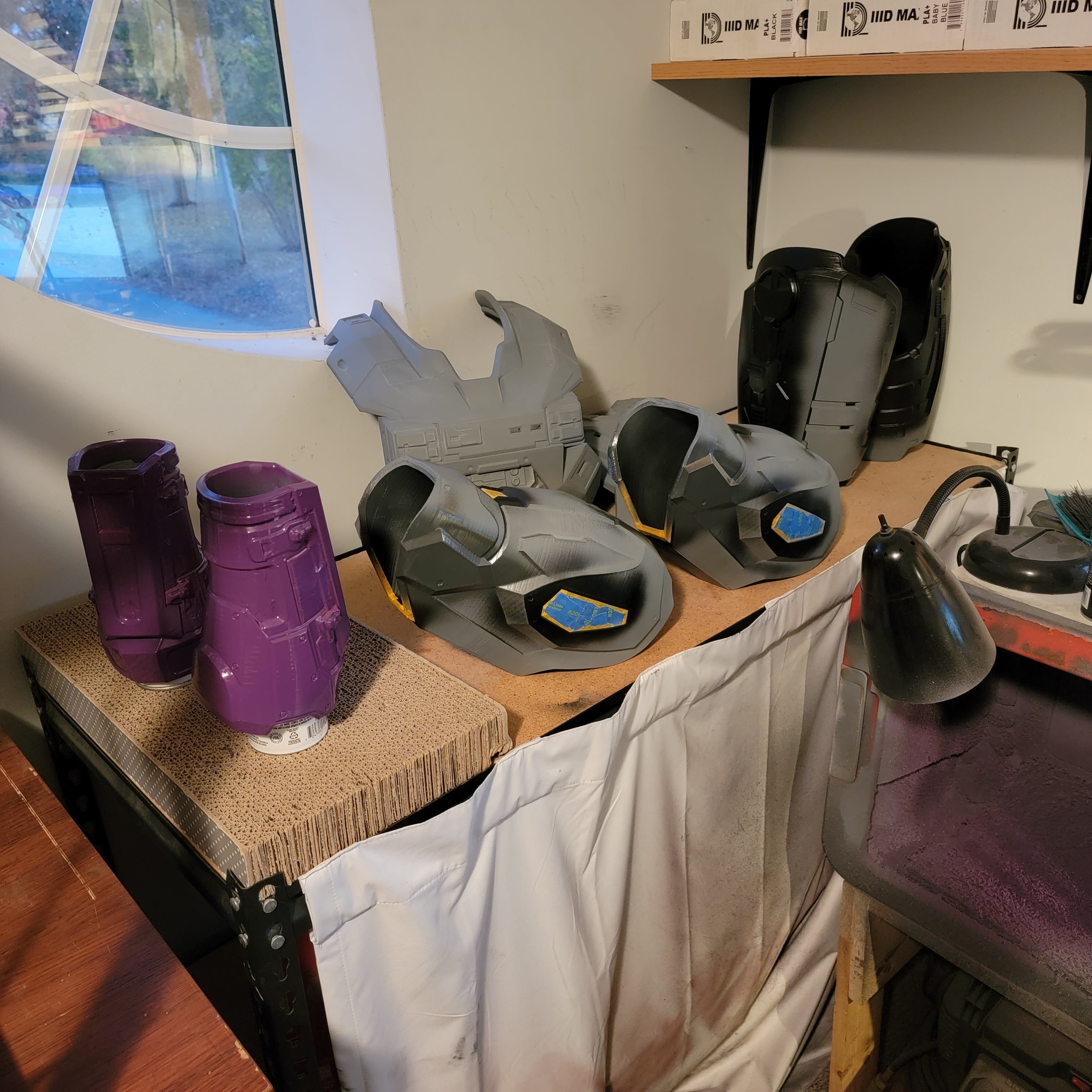 The only parts I have left to paint are (of course) the big stuff... Chest, back, thighs, and calves. The forearms just need a little more love until I can call them "Done".
The Feet are completely finished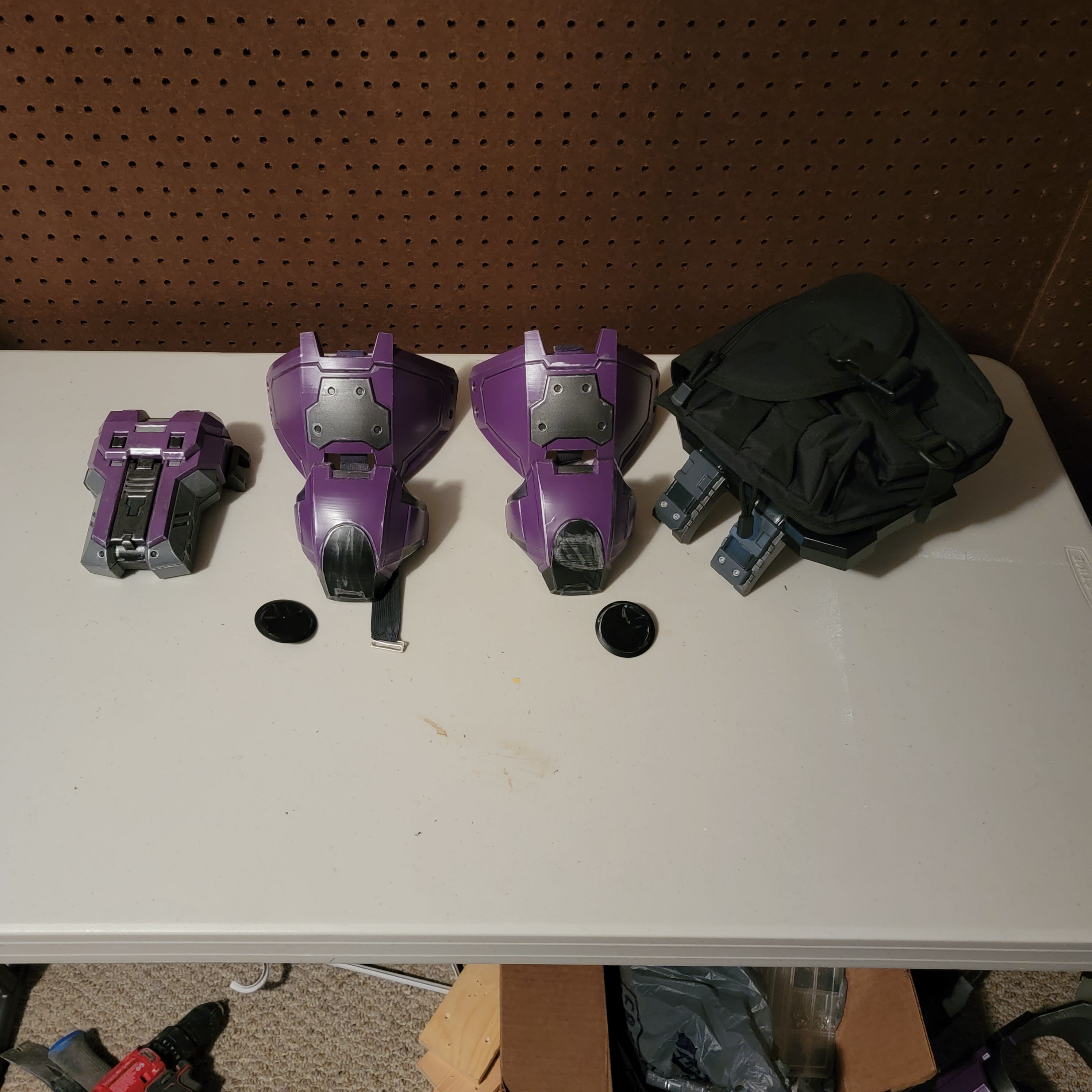 As are the parts for the knees and thighs.