I was sitting around procrastinating last night and thought to myself I could make the old super powerful scoped beast out of a cheap airsoft gun I had laying around. Five hours later after some dremel work and glueing I made this.
The fun part was that the only materials I used were parts that came with the gun, a floss case, two nuts, and lots of superglue and epoxy.
Here's a pic of an unaltered pistol similar to the model I got. (mine had an extended magazine and side rail attachments)
Now for the real deal.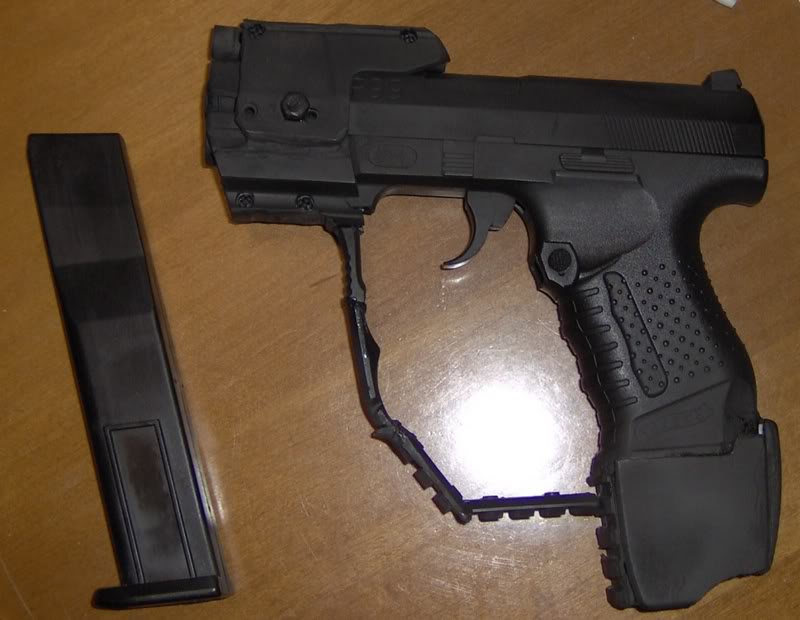 front view and helmet for scale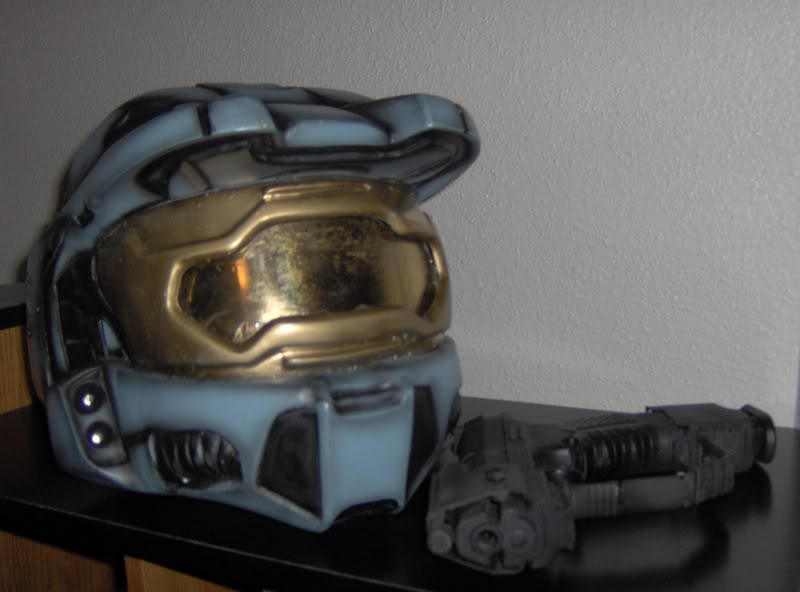 hand for scale
Still needs a new paint job and the holes filled in but any suggestions for improvements?