Hey all, this is the Adeptus Astartes (space marine) armor Ive been working on for the past couple of weeks or so. So far Ive been using carboard and a ridiculous mount of duct tape to build it and then I'll put a layer of fiberglass & resin on. Just for a little backround its from the Warhammer 40,000 universe that originated as a table top game in the 80's. but now they have over 100 novels, an awesome rts game called Dawn of War ( along with other older rts games that came out in the 90s), a crappy fps game , and so on.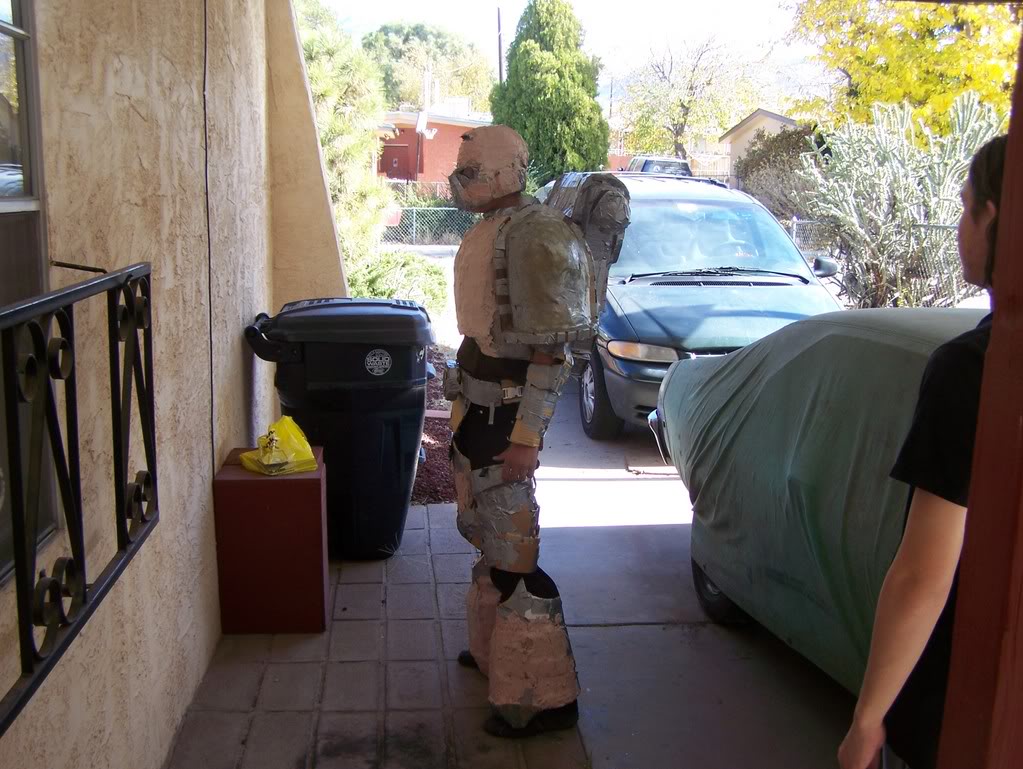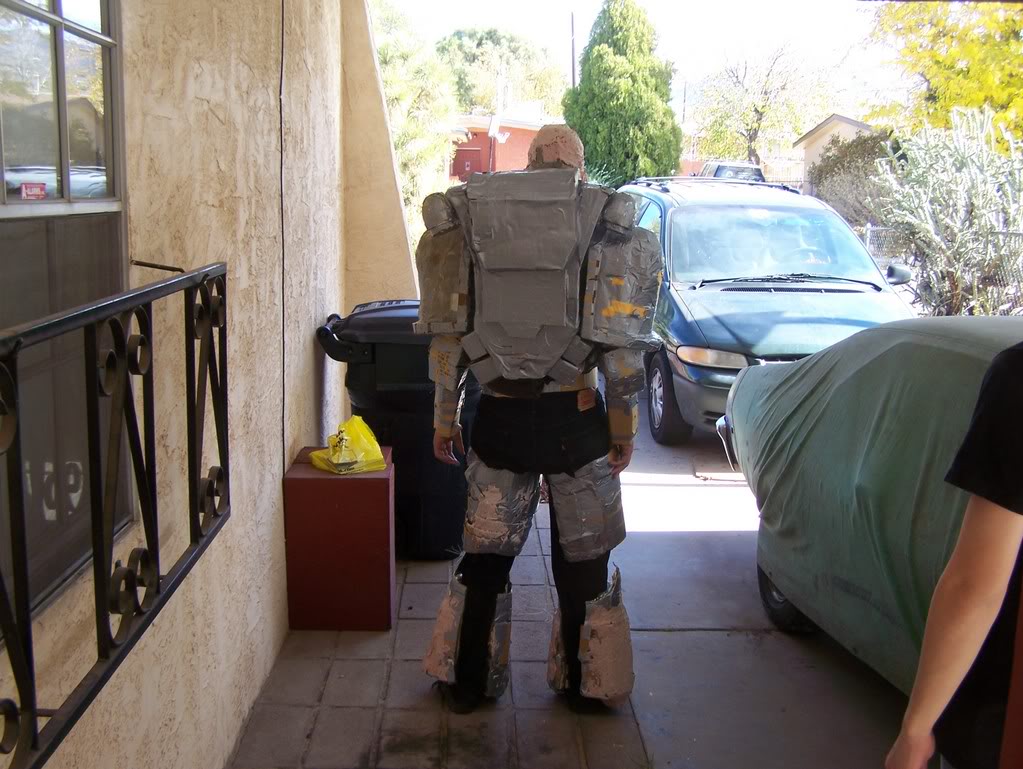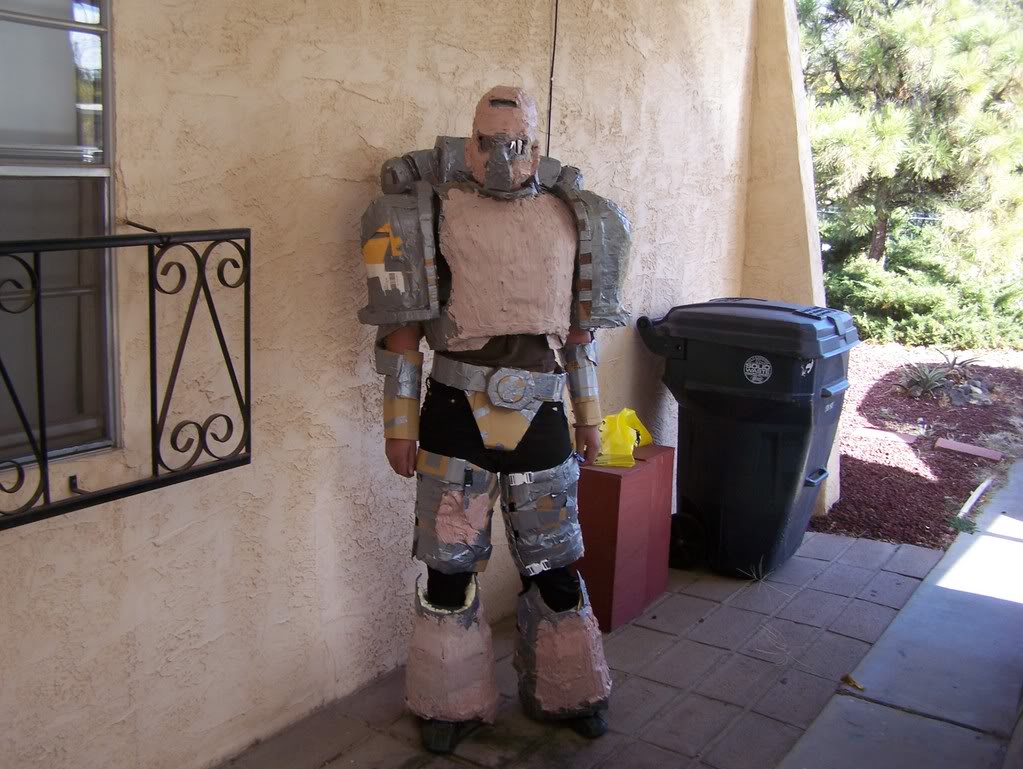 My friends and I wanted to order some food but we were short like 2 bucks so we went pan handling and door to door in our suits till we got it.
Here are the reference pics I'm using
The next step I'm taking is bondo ing it all and adding the buckles to hold it all up
Let me know what you think!