Over the past months, I've been grabbing some of the boomco blasters and modeling them up to look like some of the REQ's in Halo 5. Then I had the idea to paint a canvas like the REQ Card and mount the guns to the canvas. Here are the results below:
Here's a look at all 4 of the guns themselves. The Brute Spiker (top left), Gunfighter Magnum (top right), Void's Tear (bottom left), and the Gold Standard AR (bottom right)
Here's the Gold Standard AR mounted on a painted 30x40 REQ Canvas. Really happy with how it turned out.
A look at the AR, fully functional, with a working flashlight mounted on the end.
Here's how I'd imagine a Brute Spiker REQ would look
I added some black grip wrapping around the handle based off of the Halo 3 model
Here's the Gunfighter Magnum REQ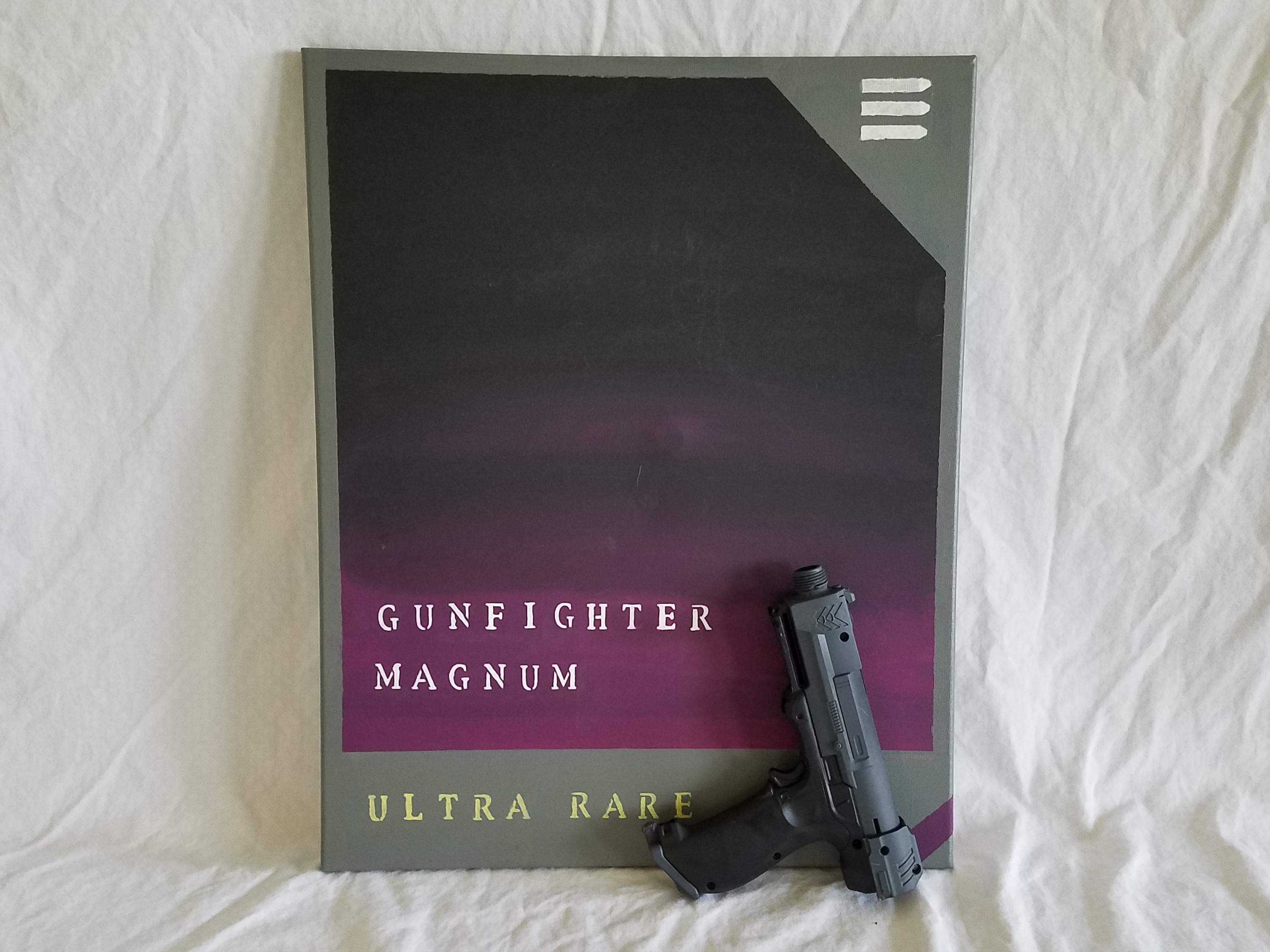 The gun is magnetically mounted to the canvas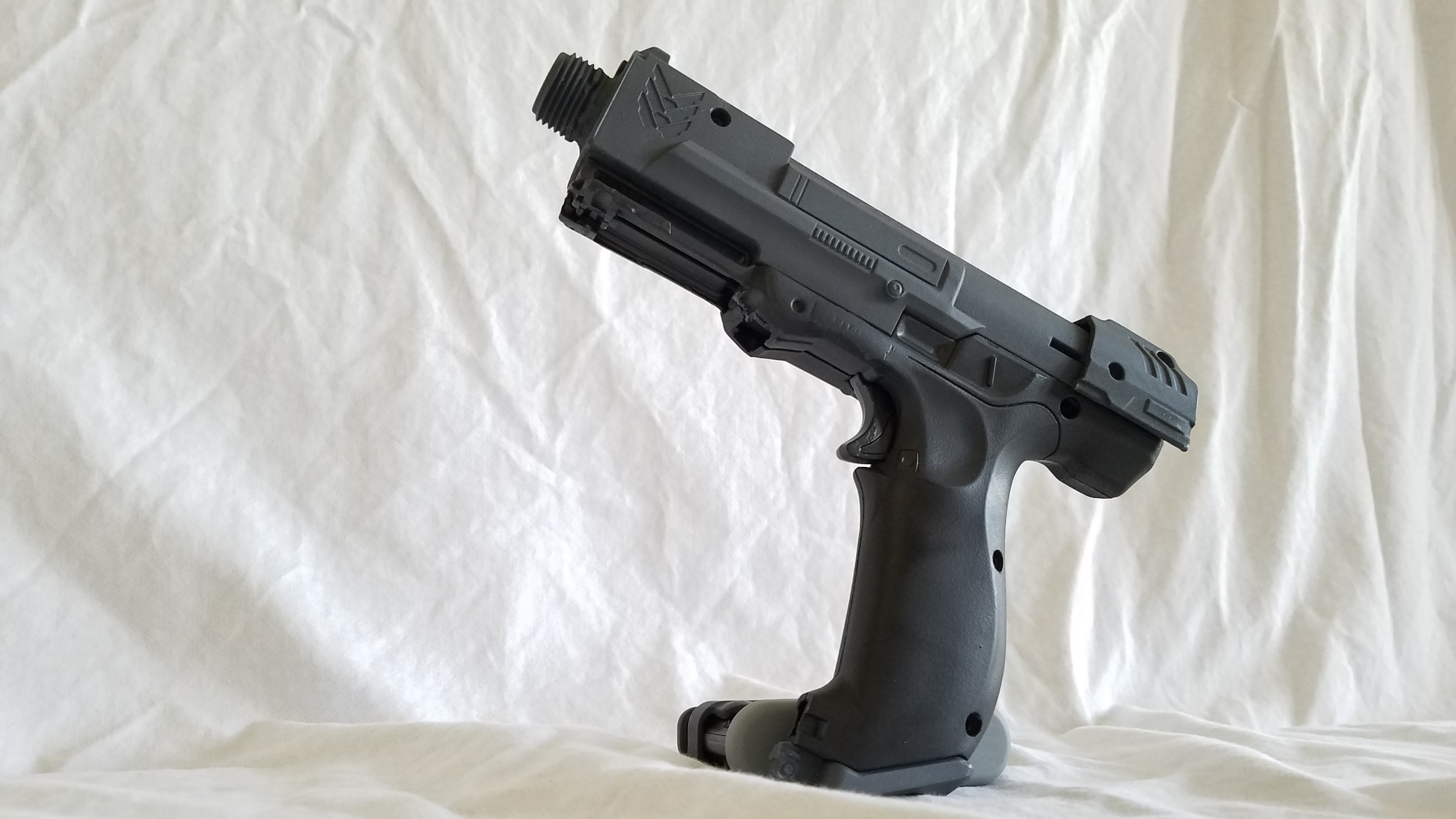 Here's the Magnum itself. I extended the barrel to make it look more like it does in game
Finally, here's the Void's Tear. I love all the colors here.
And a final look at the gun. I still need to touch up the blue areas in the middle a bit, but I'm happy with how it turned out.