Well it used to be blue but i painted it black for further modifications. im going to spacle it to add more detail. later if its totally uber awsome ill mold it. but for now its a pepakura skeleton of what it will be.
To Do List:
1. fold and glue into a pep helm: Done
2. Add vents and expanding foam the inside: Done
3. make a cheep soda bottle visor: Done
4. Add detail through spacle: in proggress
5. Airbrush the whole helm awsomly: got to go to Ny to do it.
top veiw:
inside:
Front: (yes i can see through my visor!)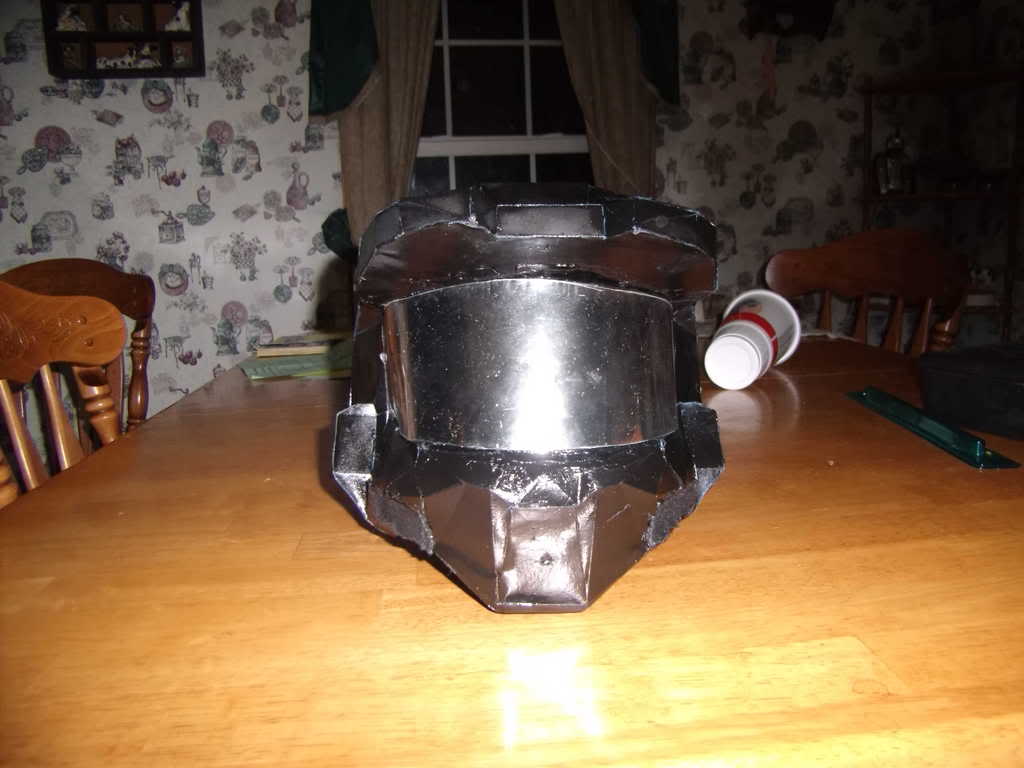 right side:
Back:
left side:
Update!: 11/13/07
Last edited by a moderator: