well, it aint as good as it looks: ripped cardboard due to unsharpened or dull scissors, duct tape flaps, and unpainted parts but for a week, i tip my hat to myself.
but nonetheless, prove me wrong and tell me otherwise, cuz all my friends think its cool, but i want opinions from experts and companions alike with experience. No fiberglass because the timeline proved to be overwhelming...nor is there any resin. The gray stuff is aluminum spraypaint sprayed onto a brush and rustically painted onto corners and ridges to give a veteran like feel.
in anycase, tell me what you think.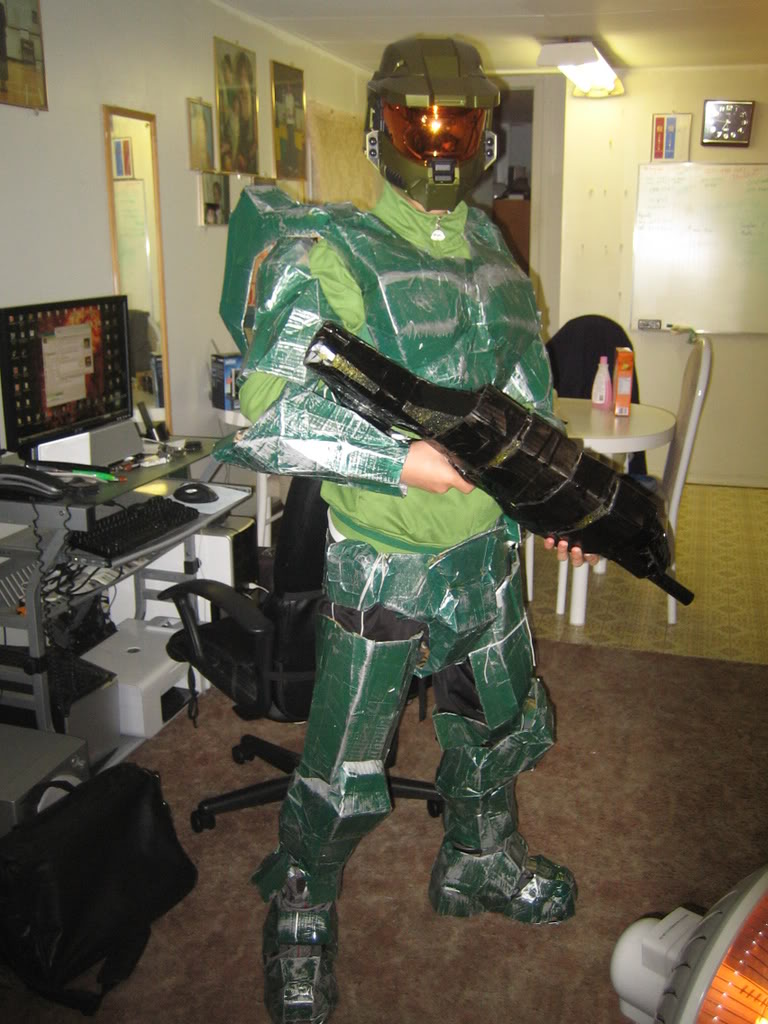 the assault rifle, courtesy by my friend, was made of a centre core of wood, sandwiched by foam, and then wrapped in details with cardboard...the nozzle is made of a plastic rod.
Its decent to me...to you it matters to me with your opinion.
thx for giving this noob some advice.
PS. Helm is from the Legendary Edition that i took apart and reglued it together to fit my head.