Well-Known Member
Colonial Regiment
My late 2019 project I decided to take on was a Predator Costume like the one from the 1987 movie Predator with Arnold Schwarzenegger.
Files I made/altered:
Predator Armor - P1 Style - Hunter - from 1987 Movie Cut up for 8x10x8 Printer Bed. by moesizzlac
Well not a 1/6th scale costume but rather a full sized one.
I can't make the costume perfect movie accurate because 1) I am no where near the height of the original actor who played the predator and 2) picture perfect is time and cost consuming. This costume was put together for under 500 I believe.
This build will be my version of a similar styled P1 Predator with as many bells and whistles as I can put together.
Like all things, we start with the planning. I went to the
https://www.predatorium.com
and into their resources to get a bunch of Pepakura files to start converting for my project. Then I went to Thingiverse to see what they had and grabbed
Predator Shoulder Cannon by makerslabcz
.
After I had all the files, it was time to get to work and make everything printable. It took about a month in spare time to fix everything up and resize it all to my body.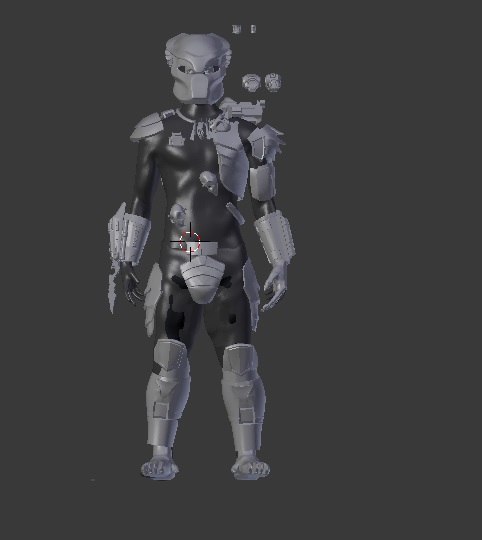 The backpack:
This model was good for pepakura but not for a 3d print. I first ended up fixing the files and printing it out. This will be the shell to house most of electronics and power bank.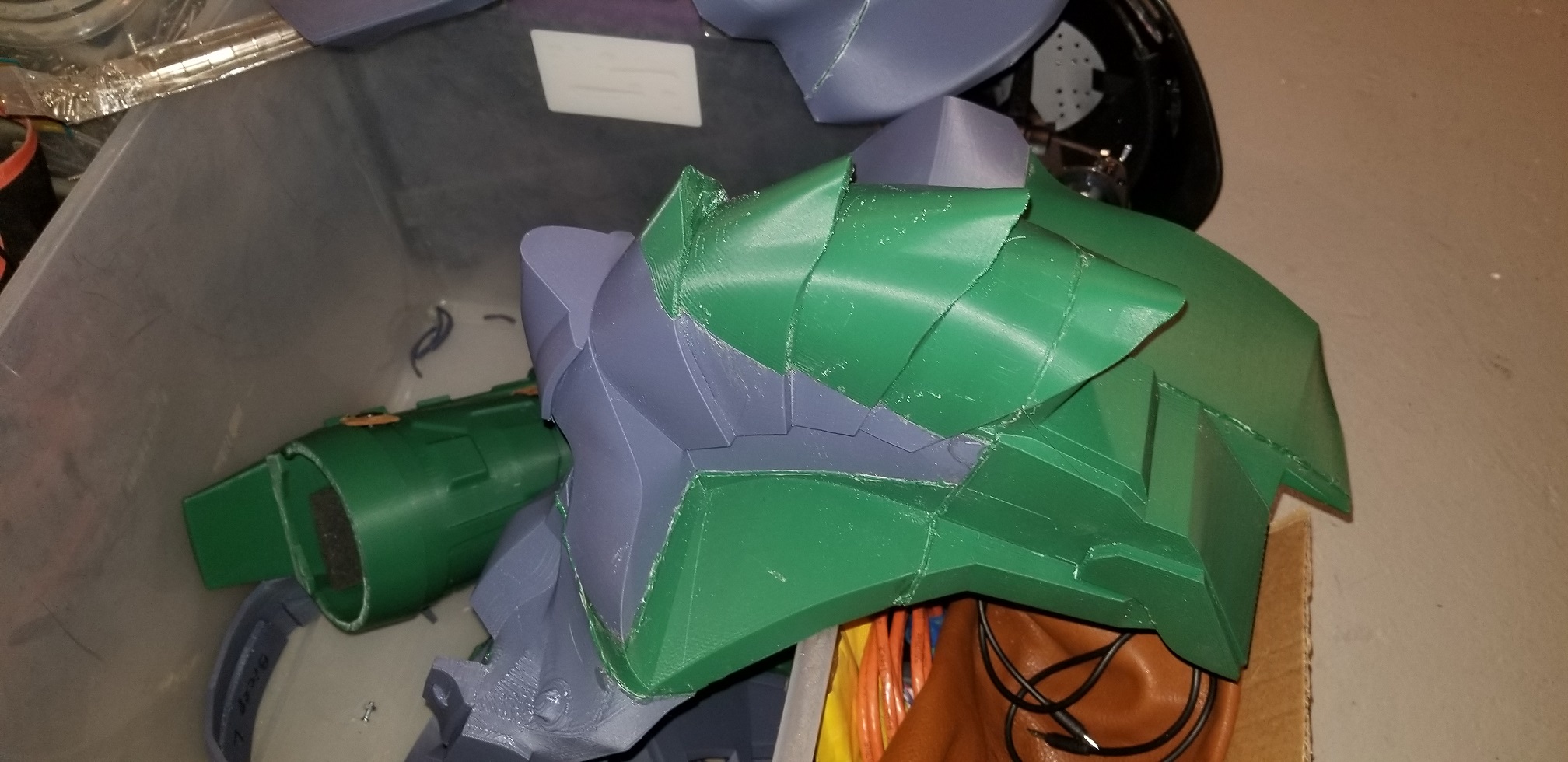 I only used half of this model from thingiverse and fitted it with a spot for a
flashlight
and a
servo
and an outlet for the wires to go out the lower back.
Both halves are held together with 8/32 screws and nuts.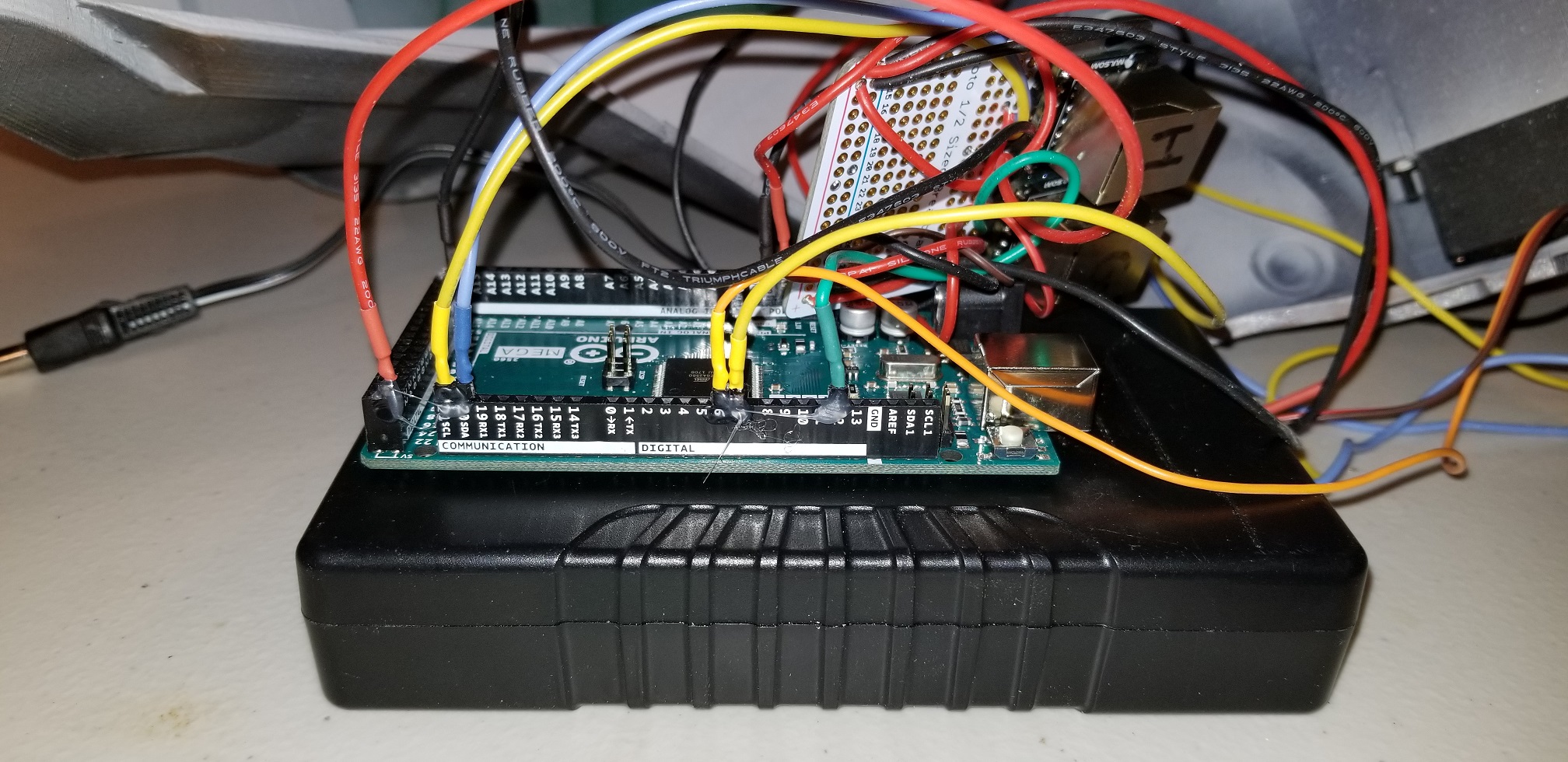 Using
this tutorial
, I grabbed an
Arduino Mega
, an
MPU6050
,
battery pack
and wired everything up with 2
Cat 5 connections
(One that goes to the helmet Where the mpu6050 will sit, and one to the left gauntlet for controls and sound)
This is a shot from underneath where the power switch is as well as the recharge port.
Left Gauntlet - Creation, sound and control.
Continuing with the planning, let's start with the pepakura file and add a hinge in the print so that it can flip up if I need it to. I also made a slot for my Phone below the flip plate.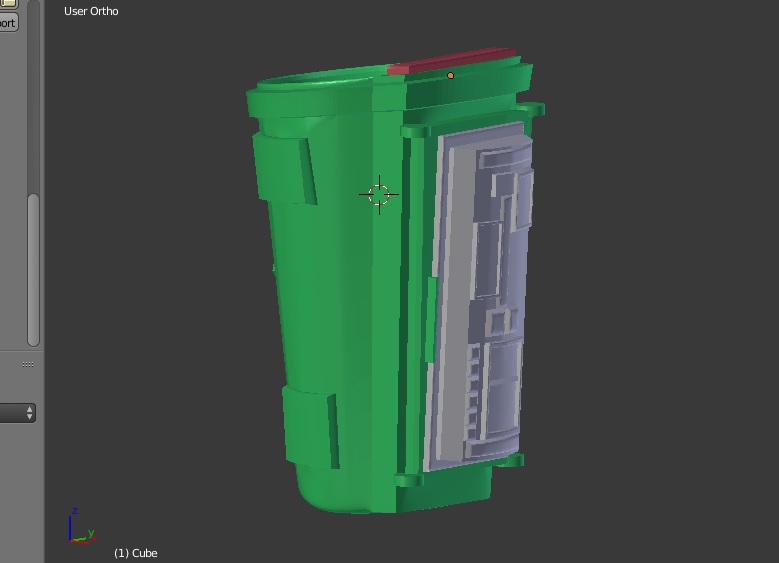 Let's allow holes for momentary switches and latching switches, cat5 connection and audio out on the flip plate:
Now let's get it printed and loaded up:
I wired it up with an adafruit soundfx board and started wiring everything together. The sound out went to a 3.5mm headphone jack which will plug into an external speaker.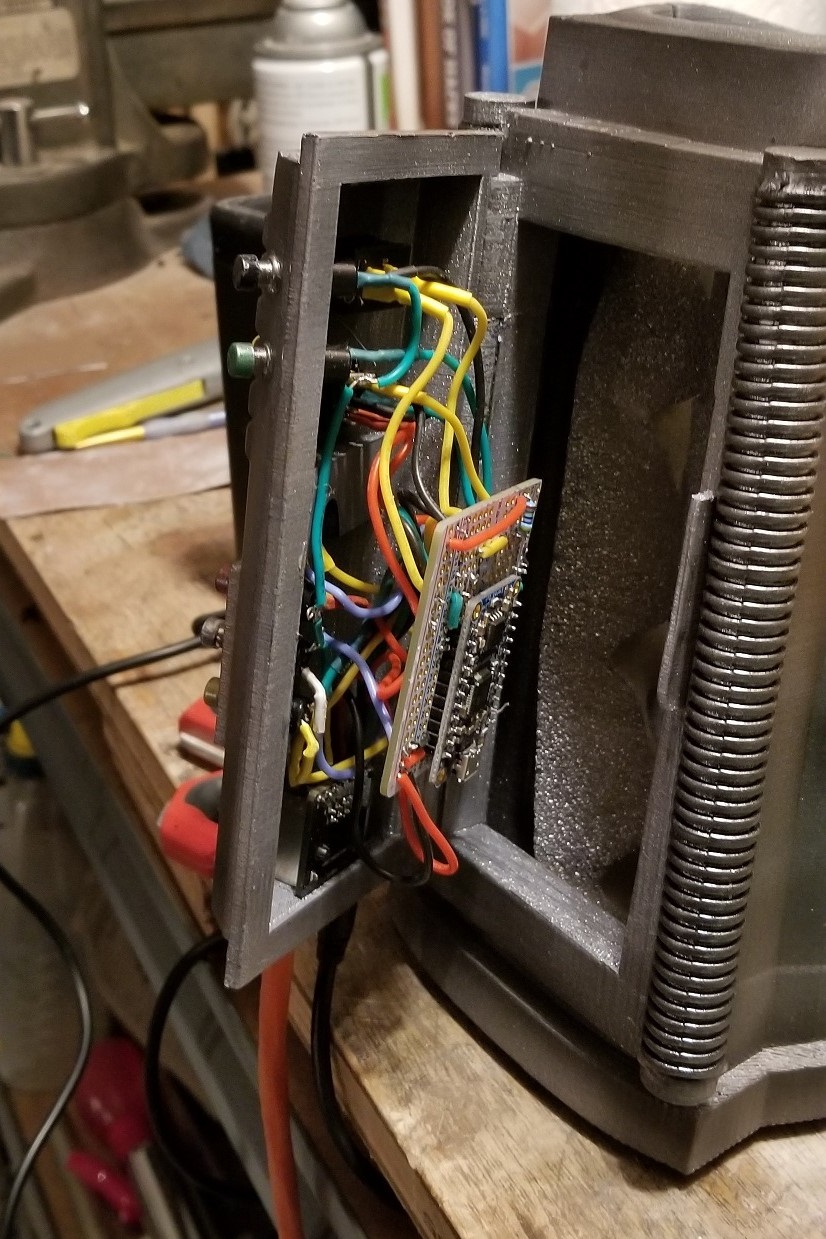 It's actually much cleaner inside now.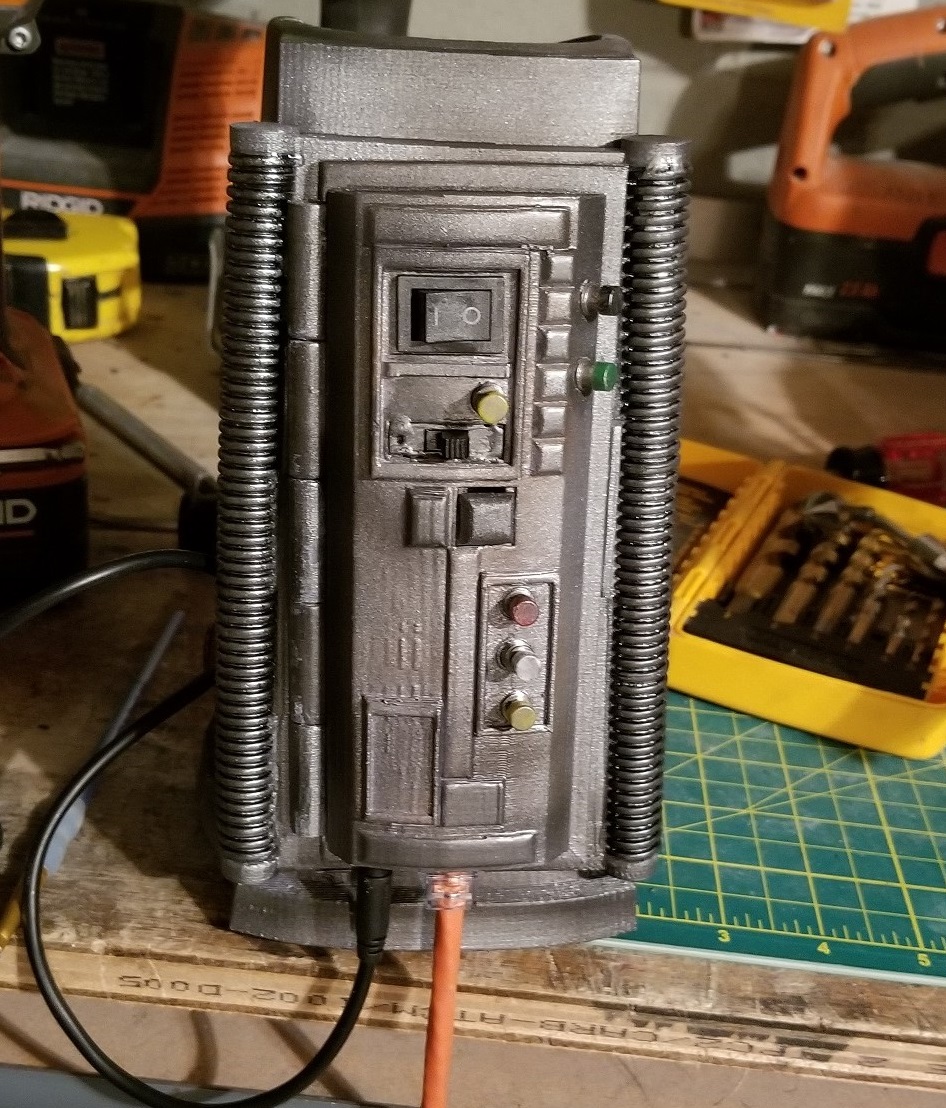 Final outside picture of the left gauntlet.
Last edited: