So, there are 2 open threads about my laser, but those are only barely related....speaking more about materials or noobish questions than the laser itself. So, I hope no one hates me, but I'm gonna create this 3rd one as the complete and *only* thread that I'll keep track of from now on.
This main post will be updated a lot, so everything below this line WILL change from time to time:​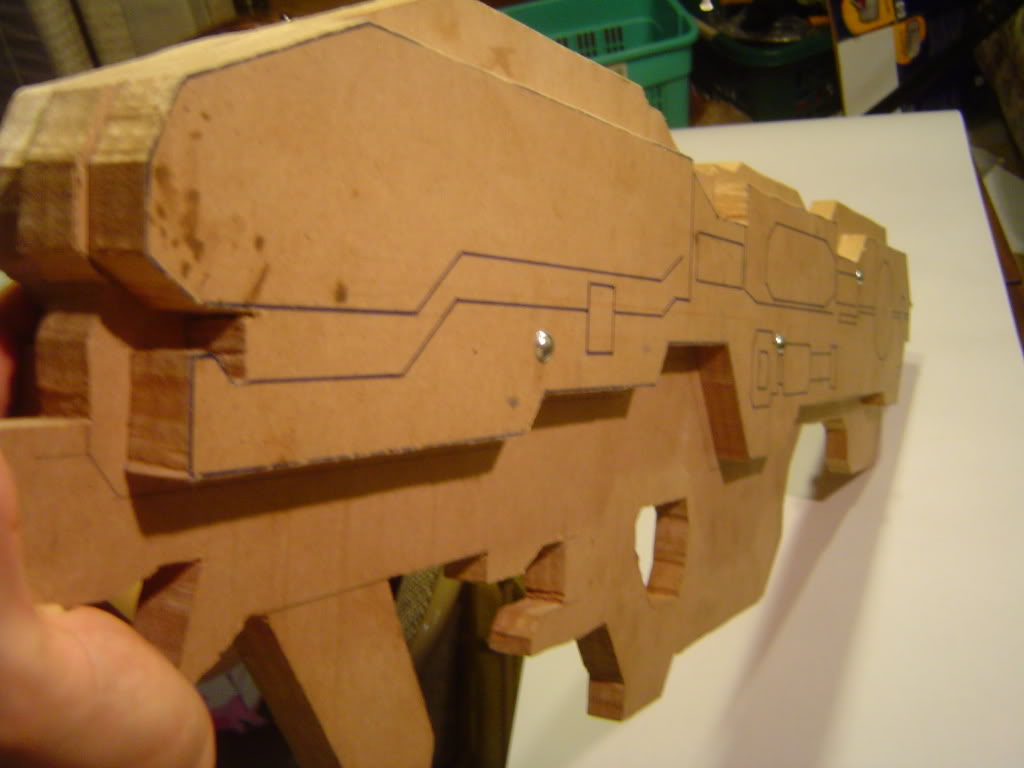 Laser before I cut out the cylinder cover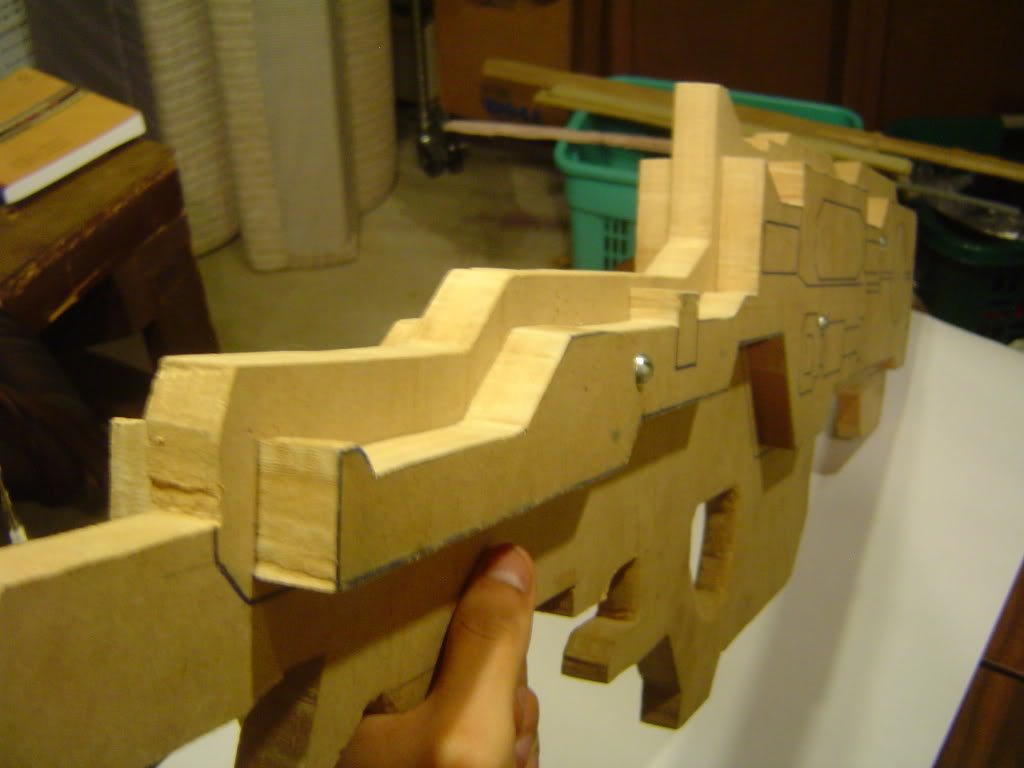 After cover was removed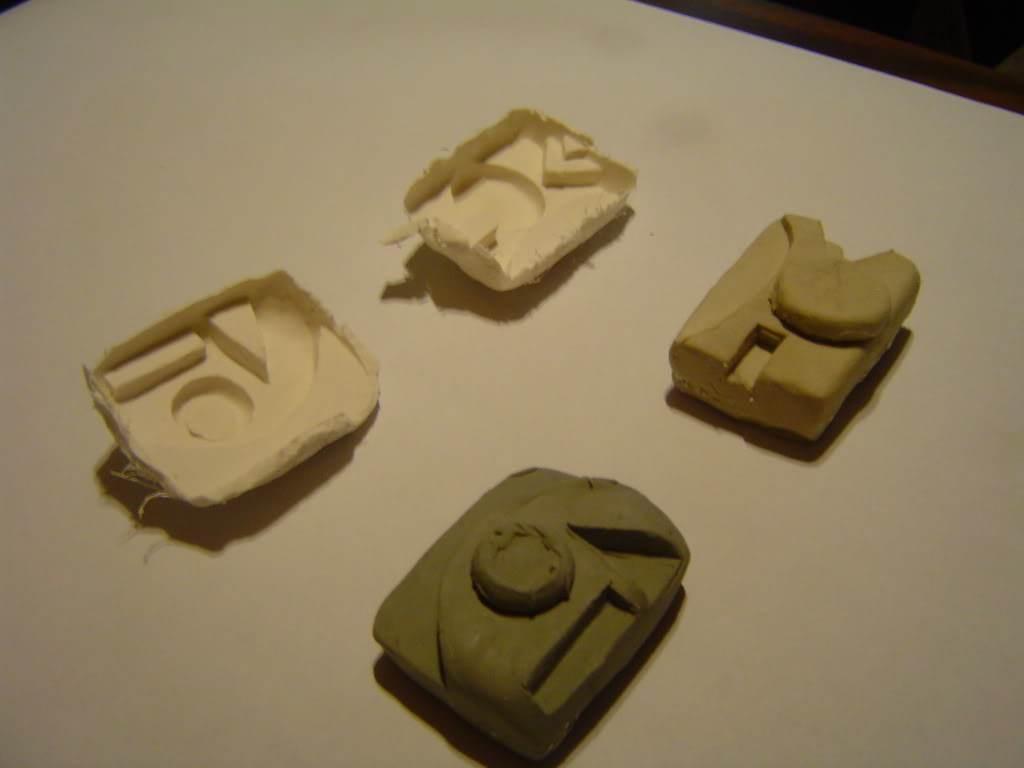 Hehe, seems I will be able to mold in plaster.
QUESTION!
Please look at the pictures of the wood laser base. I plan to add about 30-40 lbs of clay to it, and want to do both sides at once (to make sure they end up even and such). Anyone have a clue how I can support the model while working on both sides? I guessed two long screws drilled into both ends, and then I'd rotate the piece to whatever side I wanted to be on.
.....but, 45-55 lbs of clay and wood on two support screws? Didn't sound very secure. Ideas anyone?
Last edited by a moderator: