Hey everyone, i've started a project I wanted to do for the longest time. It's the Halo 4 Needler. for this project i used the 3D files that can be found in thingivers by EthanNewhouse. but I didnt really like the look of the 3D printed needle so i decided to print only one and make a mold and cast them in resin.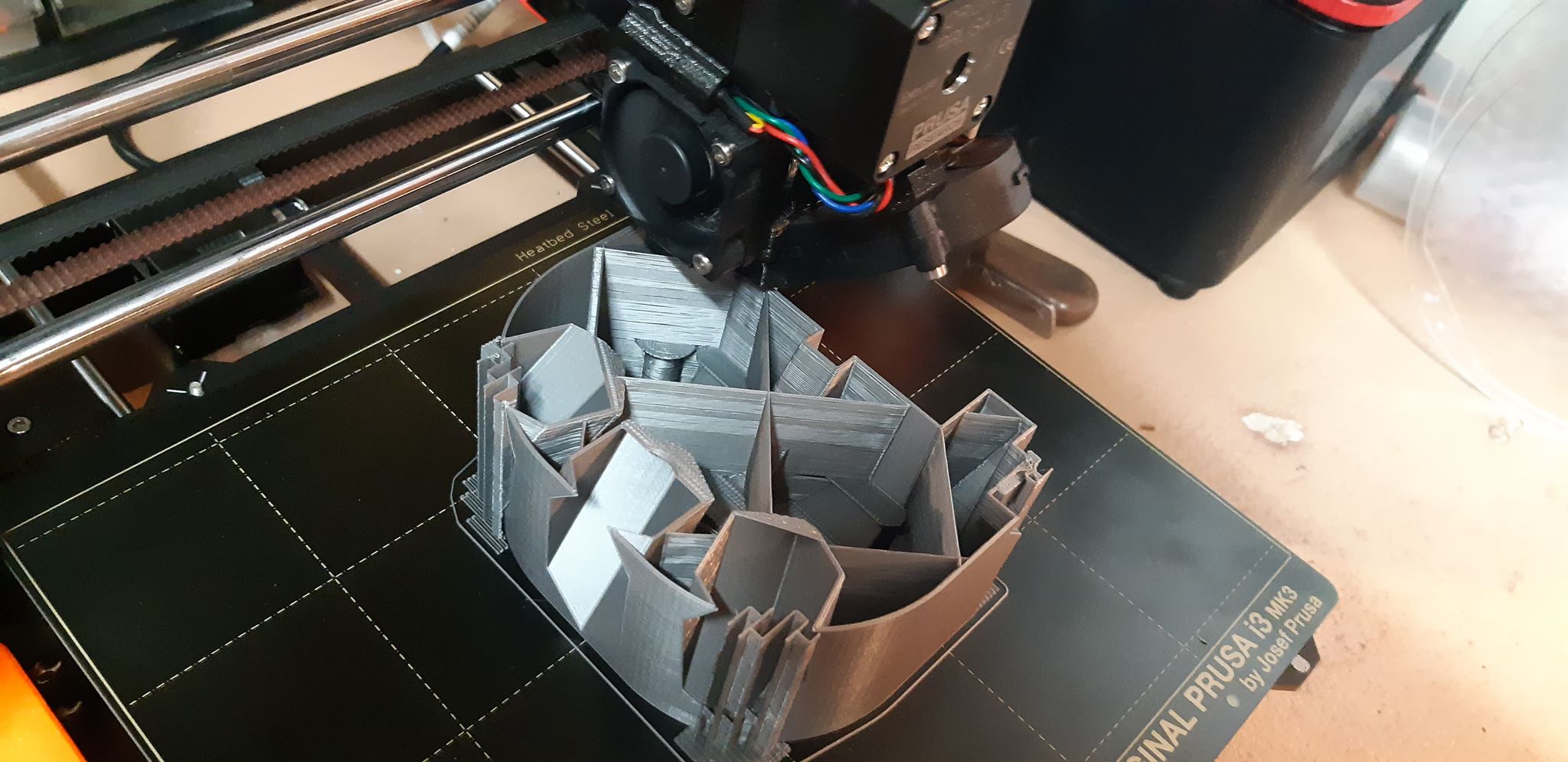 One of the top section printing with a shell tickness of 0.8mm (2 peremiter) and 3% infill, and yet, it's still takes a LOT of filament due to it's size.
The Needle that I prep for molding, I did a heavy 100 grit sanding, then 2 good coats of spray paint, then i did a wet sanding with a 600 grit, but i still had a small amount of deep scratchs on the model so i did an other 2 layers of paint then an other wet sanding in 600 grit.
the Needle in it's mold box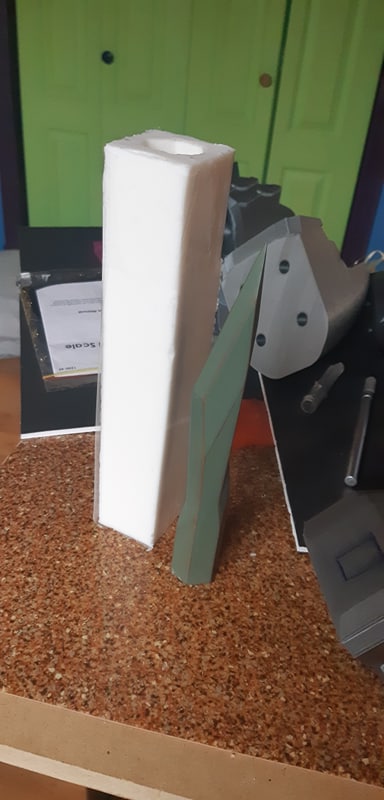 the Needle is out of the mold, I had to cut a section of the mold to release the master
The current state of the 3D print of the needler. more updates comming soon as i work on it. but at the moment im gonna be working with Felipe06 on the 3D printing of the Halo 3 Security helmet