So as some of you know, NZ-TK made an awesome HD Hayabusa model and has been modifying it to work for pepakura. He asked me if I would like to Beta test it and I couldn't have been more thrilled. 50 hours of unfolding and folding later, the paper model is done. This is definitely the most complex piece of pep I've ever done but worth every fold.
Since this is the Beta model, there are still some kinks to be worked out so it's not ready for release yet.
I dislike Hayabusa camper n00bs as much as the next guy, but I know plenty of folks who are good players and wear it. Just think of the possibilities for a good one (real flaming helmet, pink bitchslap ninja, paint it gold and write K1N9 n00B on it, or just make it match with my regular suit)
Fiberglassing soonly with bondo and details to follow.
pics (helm stuffed with an old T-shirt to hold it's shape)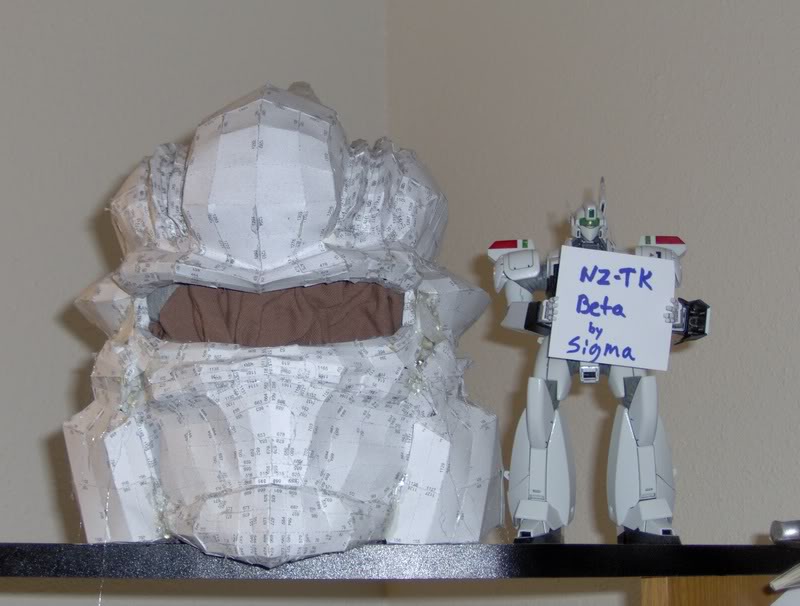 A very tired me after the last 16 hour push to get it done.