Jr Member
Southern Regiment
Hello! I have been planning on doing this for a while now but just have been so busy with other builds and life events. I purchased an ODST kit from Sean Bradley, which most of you are familiar with, and grinding at it for 3 years. At this point, the kit is pretty much ready to go but i wanted to be a part of this community so I could get know everyone a little more and ask for suggestions when needed.
I'm a member of the 501st GA Garrison and the Mando mercs so there is a good chance we have probably crossed paths before. I met several 405th members lat DragonCon and you guys were very encouraging to join the community.
The Helmet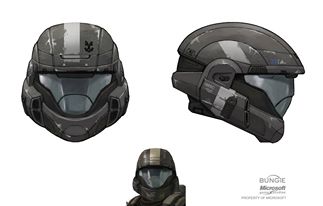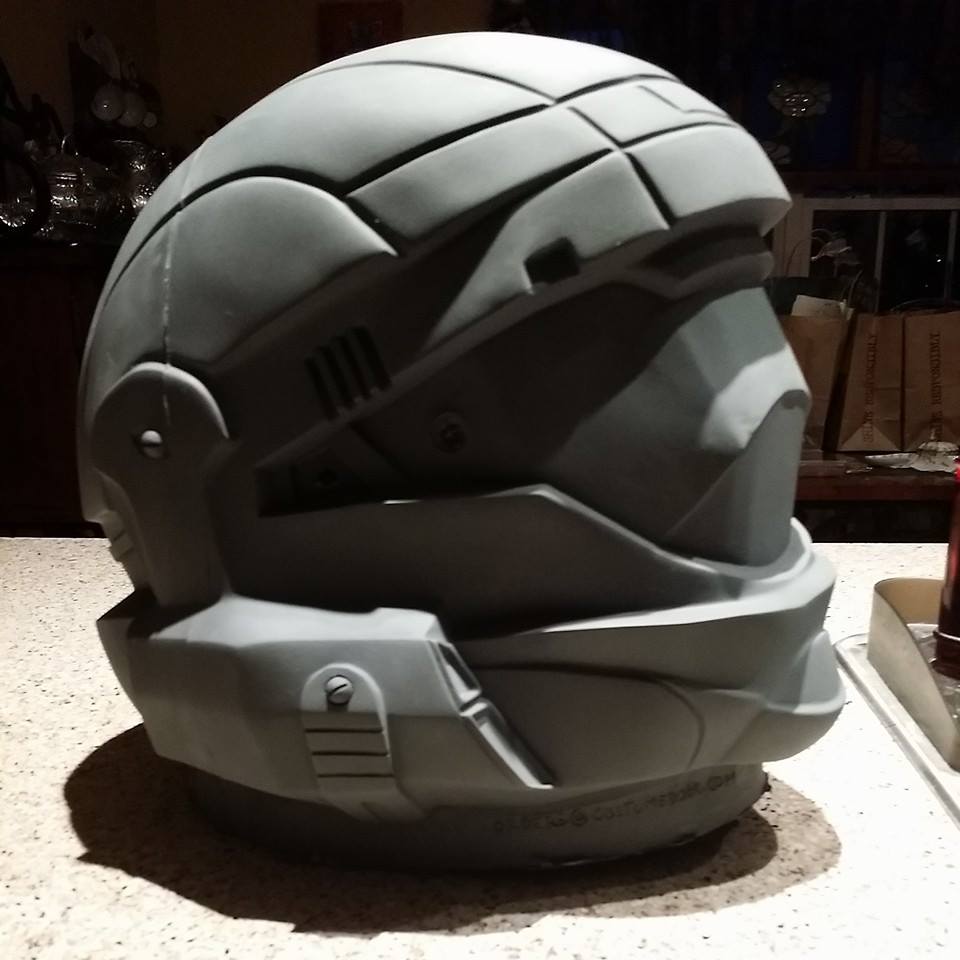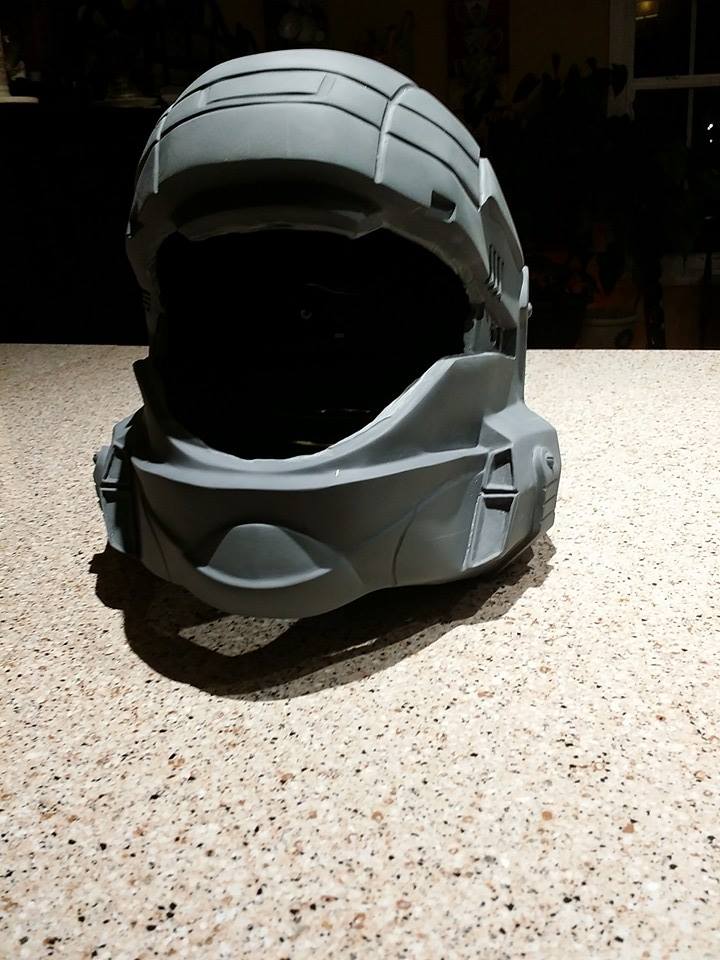 Painted using dupli color Gunmetal and semi gloss black.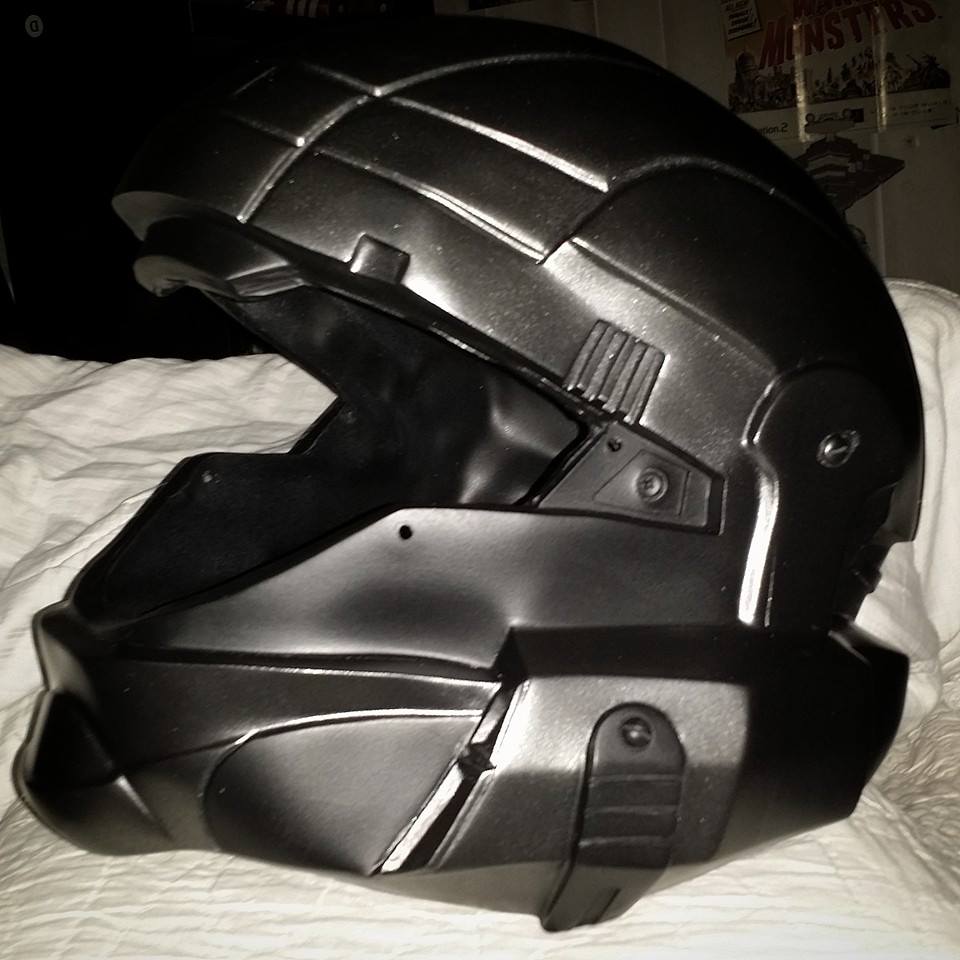 Helmet paint completed + visor attached. I went with the white stripes that were on the Reach ODSTs.
I also weathered it a bit with light sanding and silver leaf rub n buff.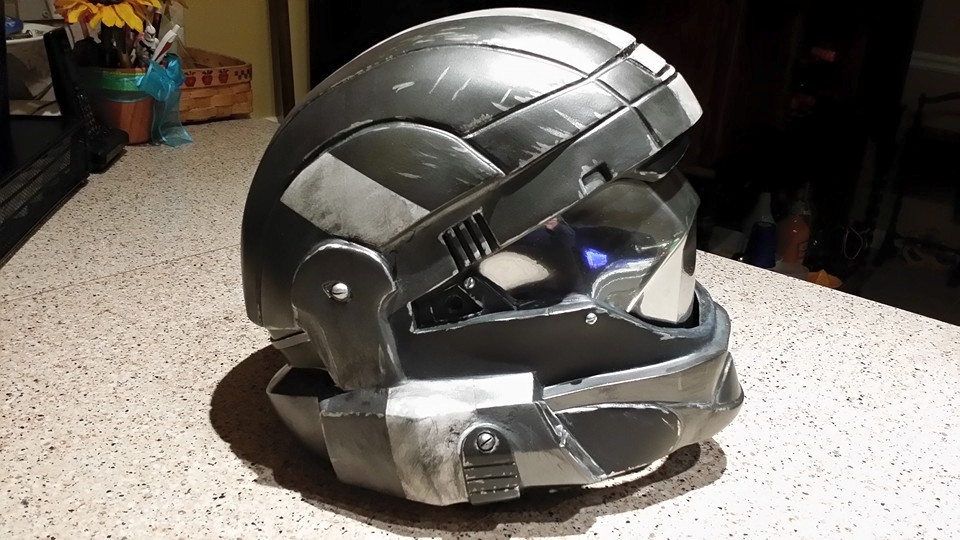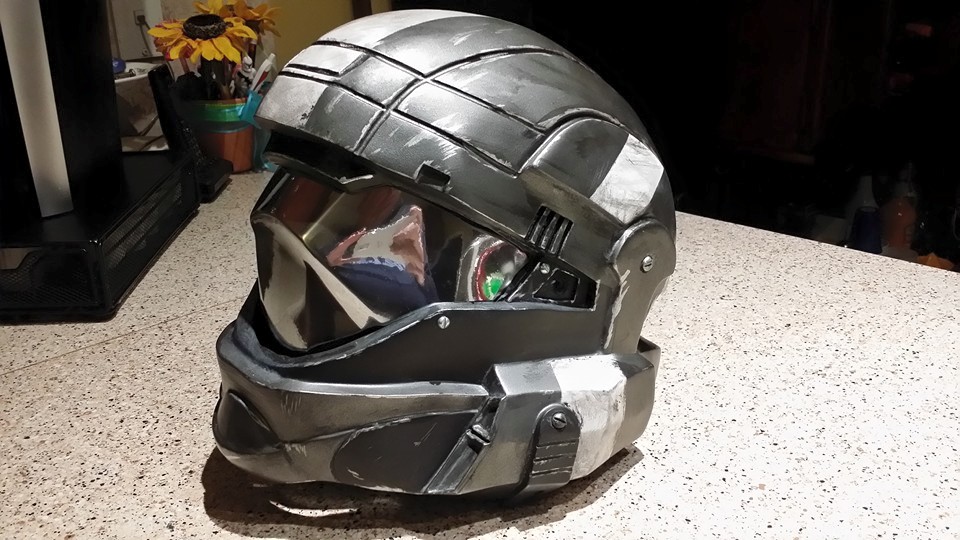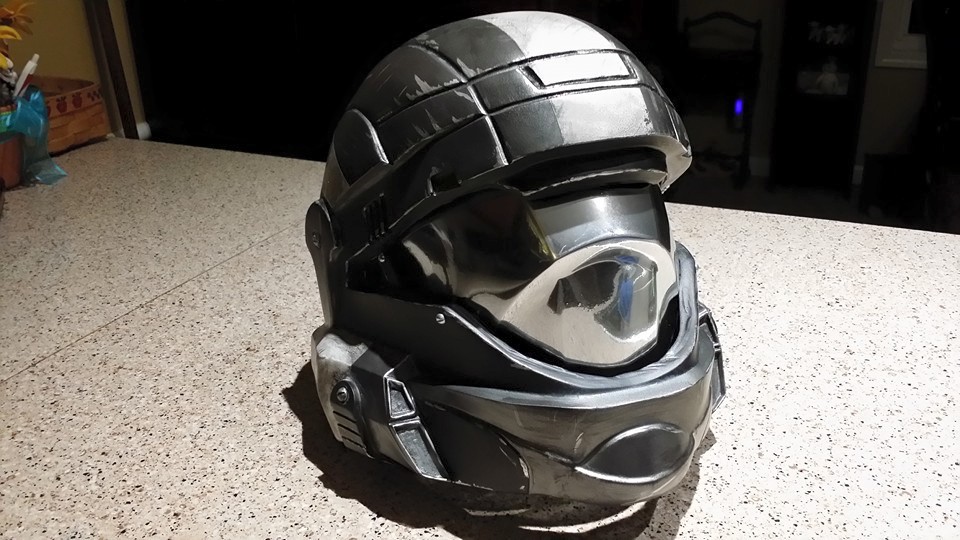 The helmet was the first thing I tackled..It was a good motivation to finish the rest. Next comes the rest of the armor.

Armor



After finishing all the trimming, which takes forever by yourself, I move on to hardening each piece with an "A" "B" resin.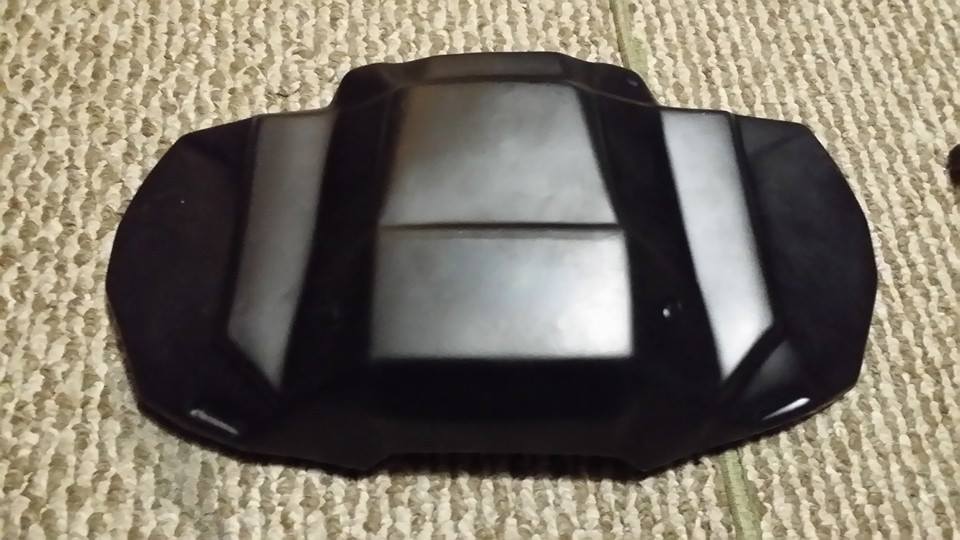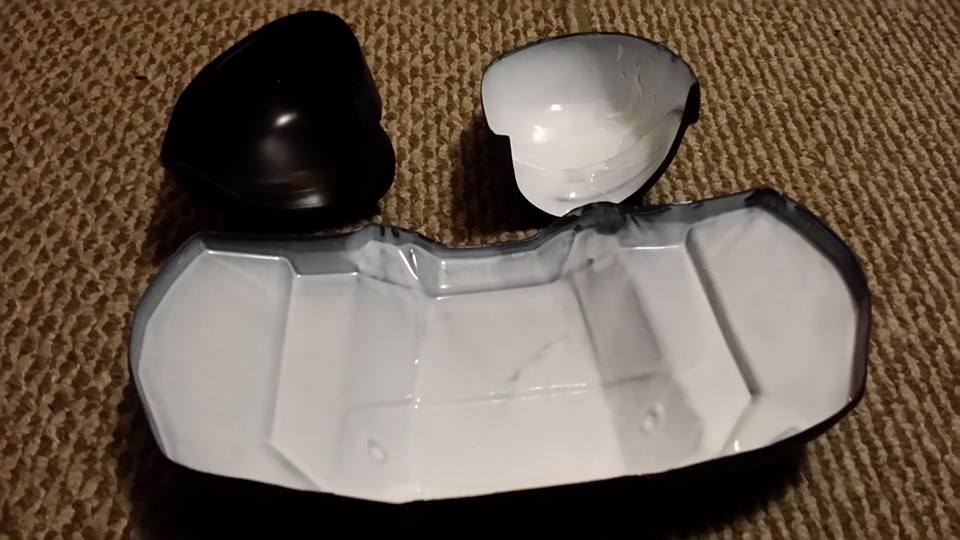 Test fitting the rigging and color test for the chest. sorry for the lack of progress between these points..I was just wanting to finish at this point.
Again the armor is painted in a dupli color gunmetal and semi gloss black. I used silver leaf rub n buff for the center piece.
The blue was a test using rustolem true blue.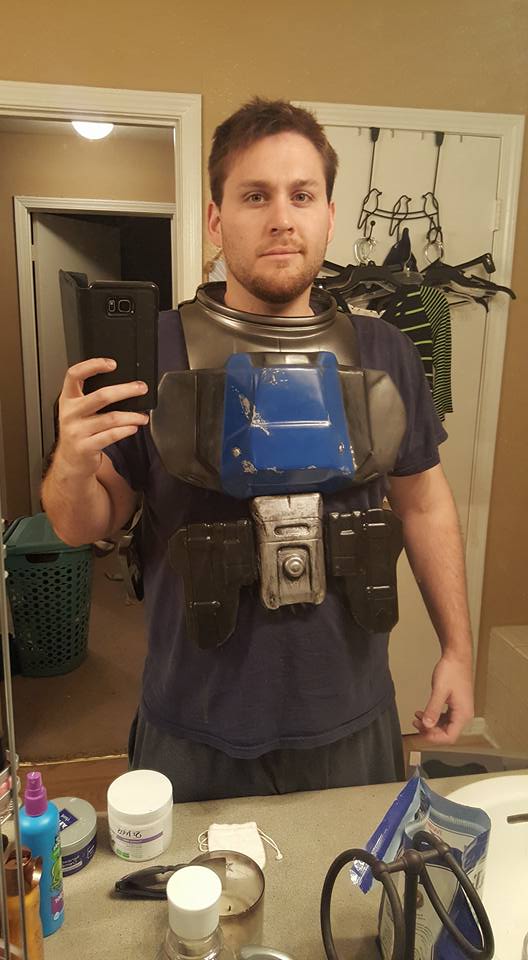 The straps I had made by Lisa Pierrello. I am terrible at sewing so she was nice enough to lend me a hand.
I started off using buckles for the chest but ultimately resorted to using snaps instead.
Test fit with the straps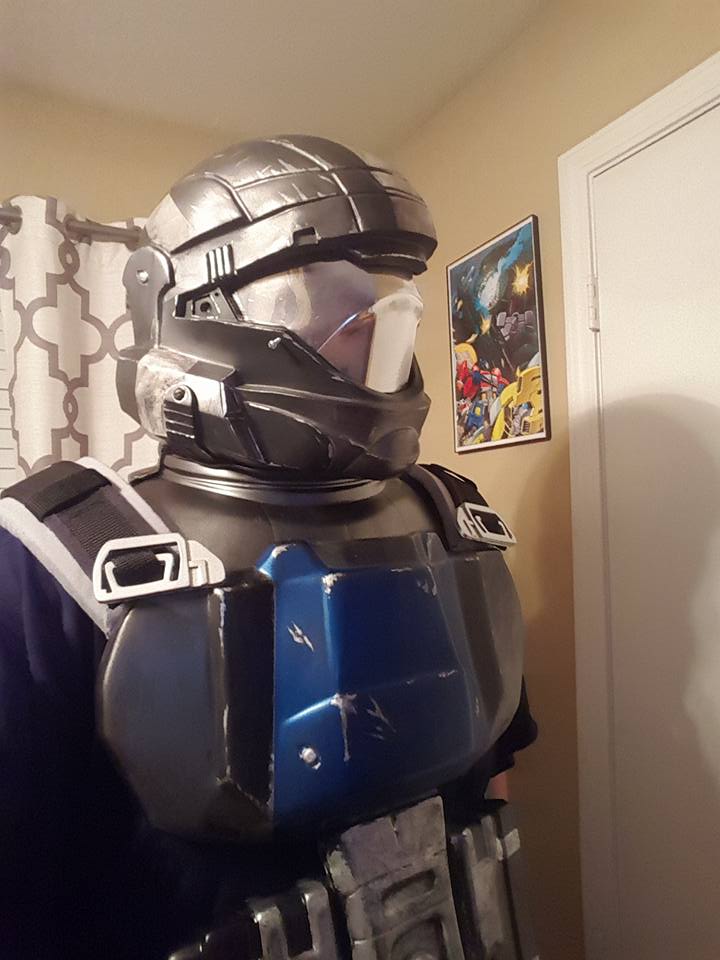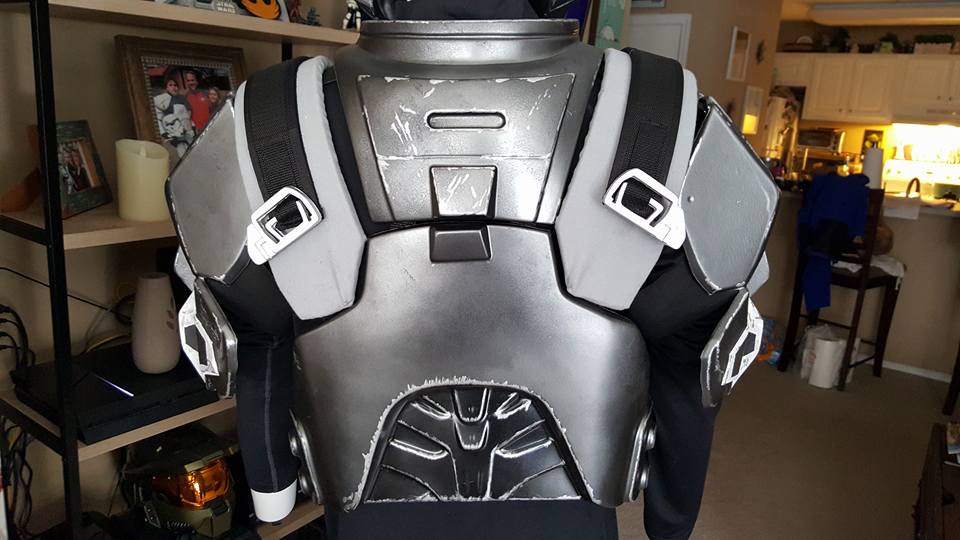 Thighs painted with a gray and then camouflaged with the gunmetal paint. Black washed and silver leafed to make it weathered.

Test fitting the shins. I mixed the straps with nylon on the top and elastic at the bottom.
It helped feel more secure to my legs.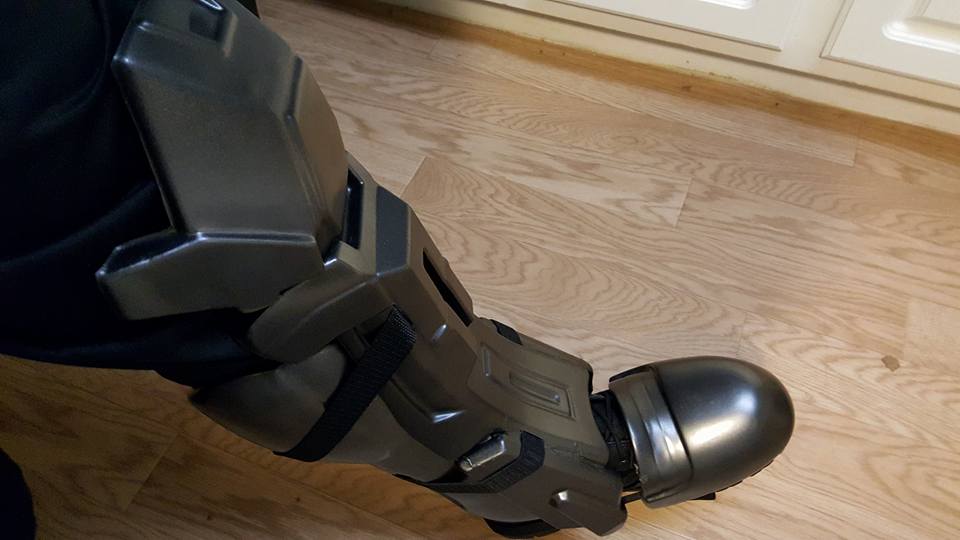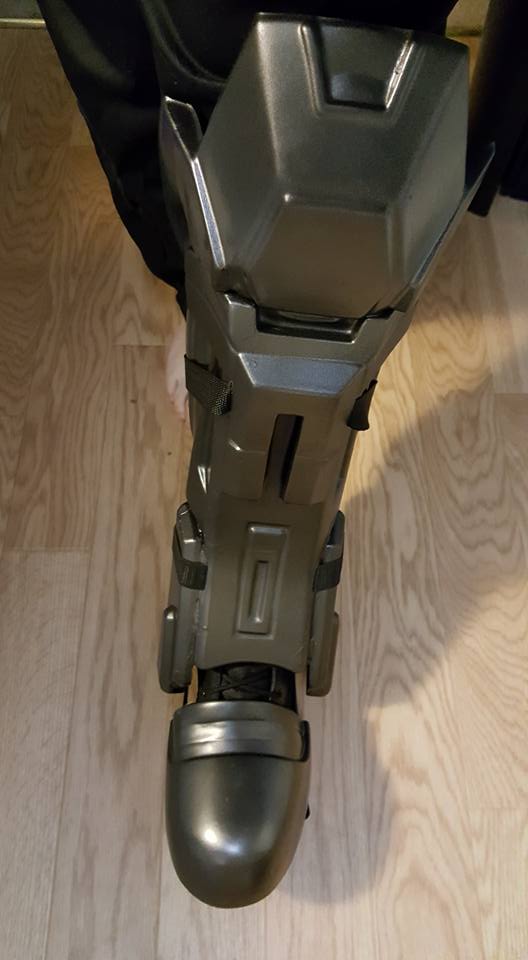 Shoulder's completely painted.
Torso armor on a mannequin.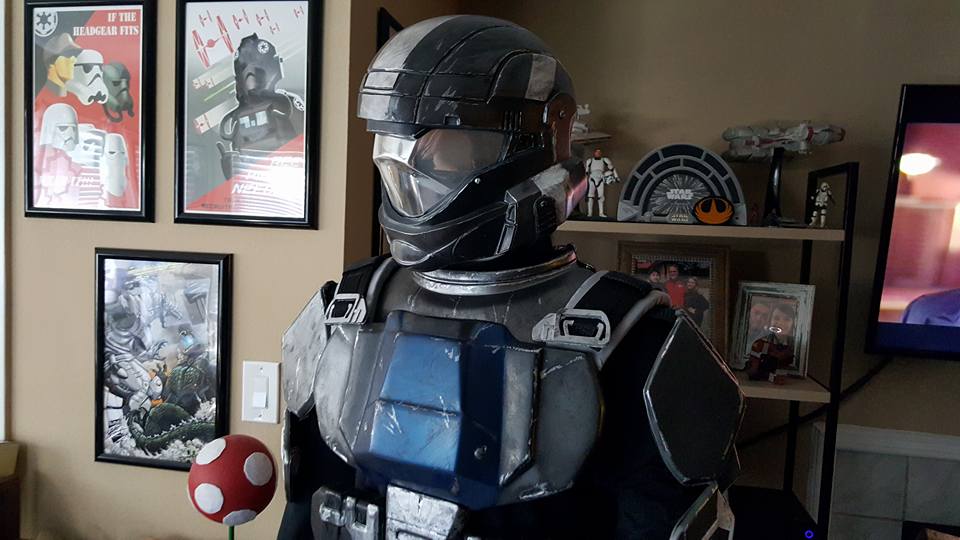 Added some finishing touches to the chest.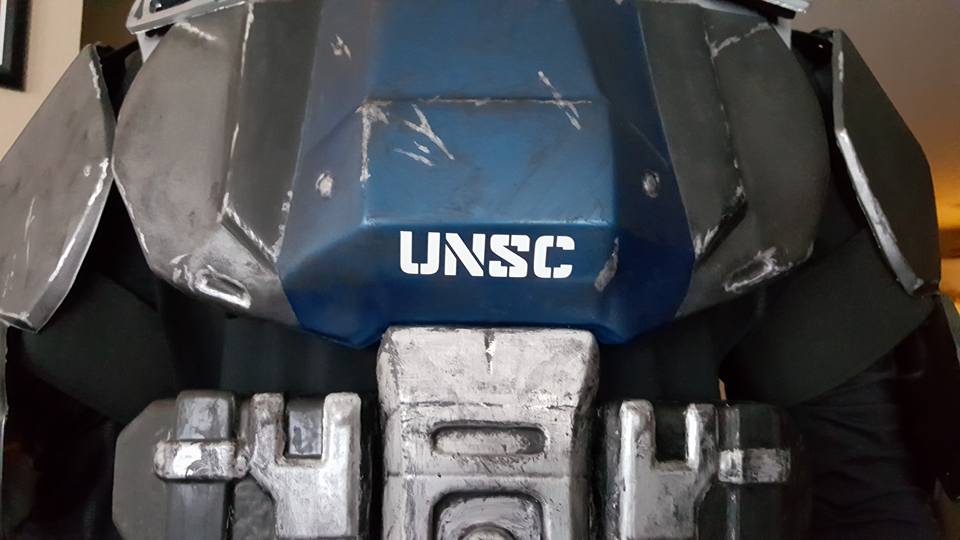 Pack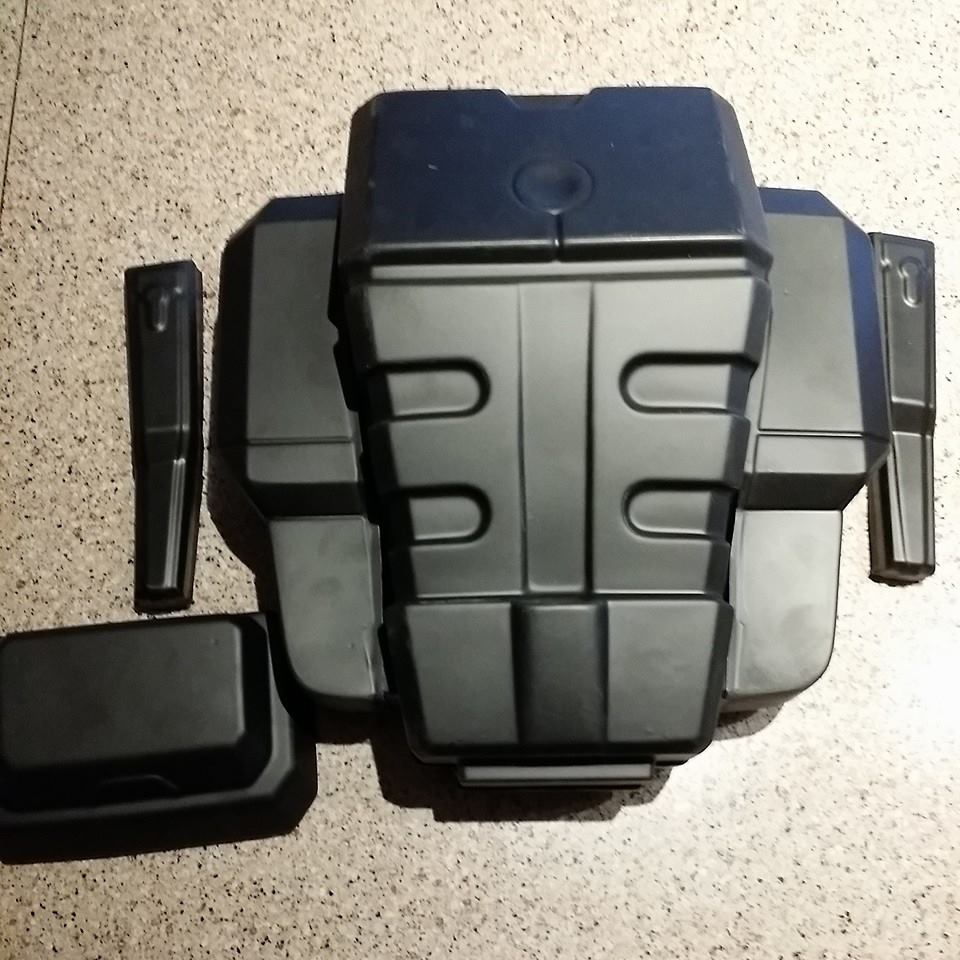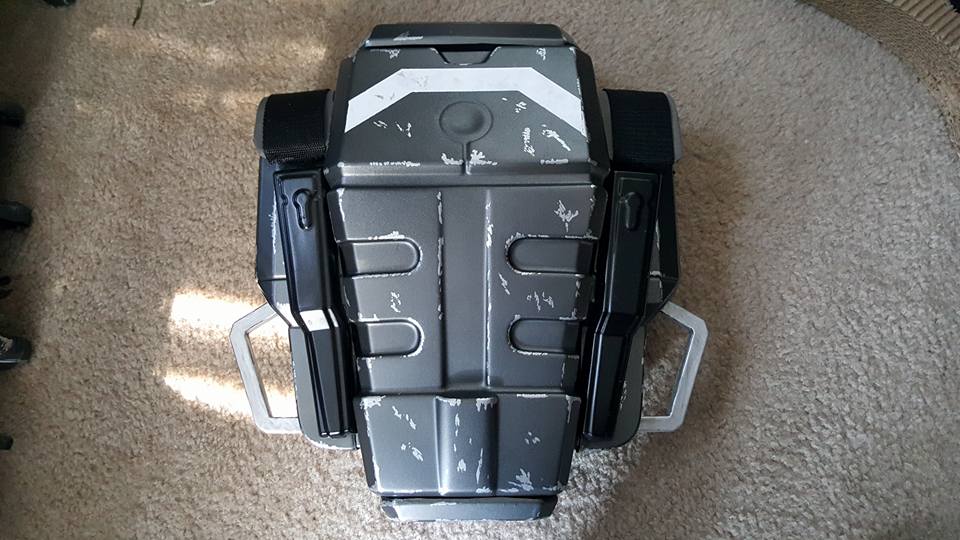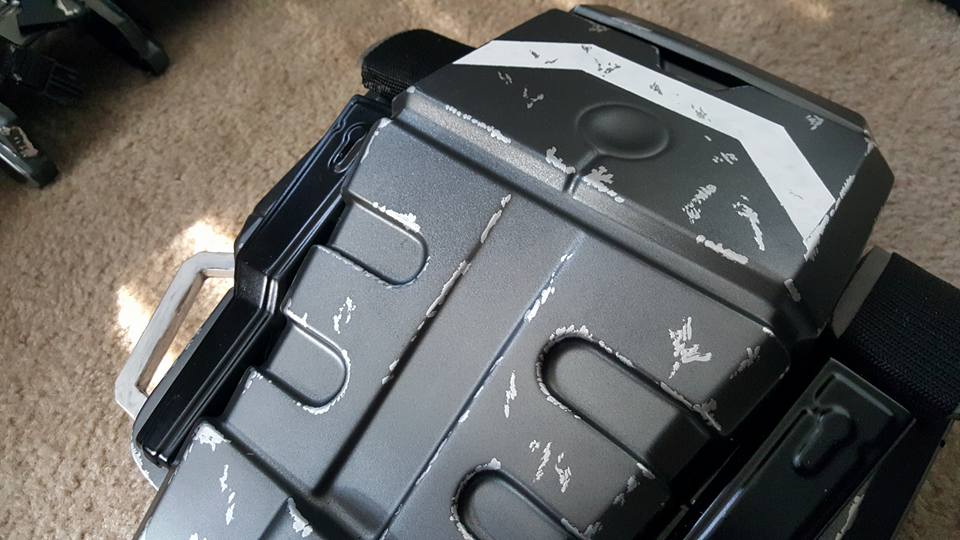 Full Kit On In The Comments
I'm back at it!
Last edited: