I think it's fair to state, if you've considered an ODST build, you've likely taken a closer look at the accessories that make the shock trooper.
How can any of us forget the scene, when handed the M-7 Caseless Sub Machine Gun for the first time, and seeing those beautiful grenades on the hips of Dutch.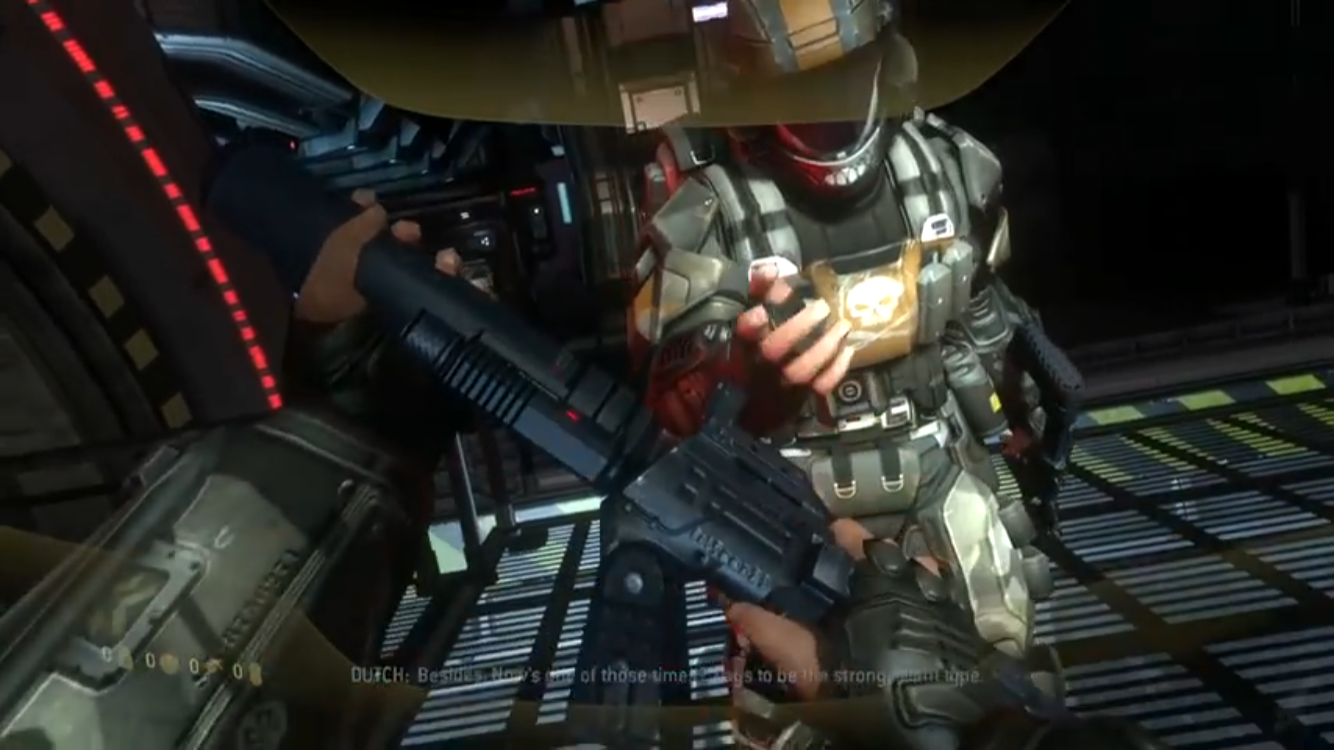 Need a closer look, no worries, I got ya: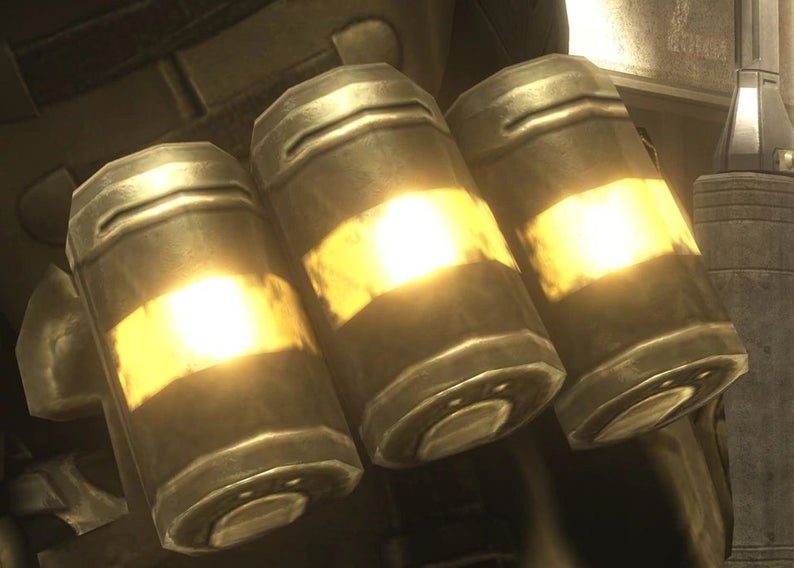 Look at'em! As beautiful as they are magestic, we can only imagine the effects they must have against the alien scum who's name is clearly imprinted on the soul of each grenade that leaves the hip of an Orbital Drop Shock Trooper.....
Sorry, excuse my geek moment...
Back to my original point...
Ok, so we've seen these sold as stale props before, but in the images, they appear to be lit up and, because I have nothing better to do, I figure, eh why not.
So, let's wire'em up and make them illuminate on the hip.
Now, with that said, you guys are following me on this journey. I have not come to any final decision on what this final prop will look like nor how it will function. With that said, there has been a ton of trial and error, which has led me to where I am now. From playing with foam to finding a good container to start the project, let's just say, it's been an interesting journey up to this point.
My original thought is simple, Flash Bang structure contains within, individual electronics to illuminate as a notification of arming.
Aka, grenade with push button activated LED internally lights up the yellow screen. Now I know what some of you may be thinking:
"But, But, the grenades we've seen come with a grenade spoon, which indicates some sort of pin pull mechanism."
Yes, I know, but something in me says, hey, we're 500 years into the future and we haven't found a better, more futuristic, method of arming a Flash Bang?
So, I'm doing a push button...
Ok, where to start, ah yes. Some seasoning to spice up this lovely cocktail.
Now, I've found it doesn't truly matter which spice you roll with, so long as you find one that is similar in size to what you want your flash bang to be. The most important part is that it have a solid lid, not one with any pull parts used to sprinkle the spice onto food. The reason for this, is because I made plans to drill a hole for my push button.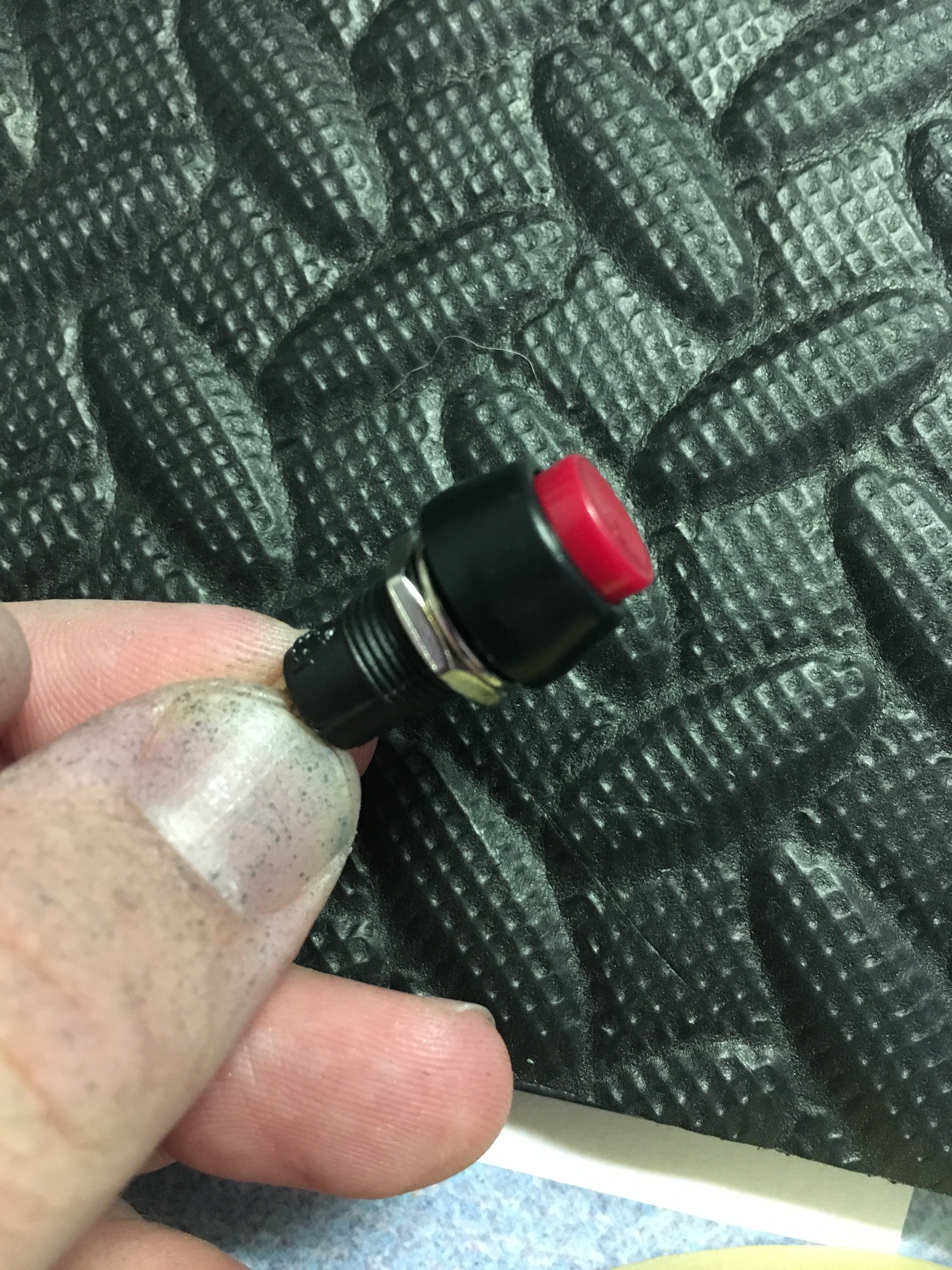 These can be purchased from the store "LED Supply" online for fairly cheap, and won't break your bank or upset any spouses to purchase, if ya know what I mean...lol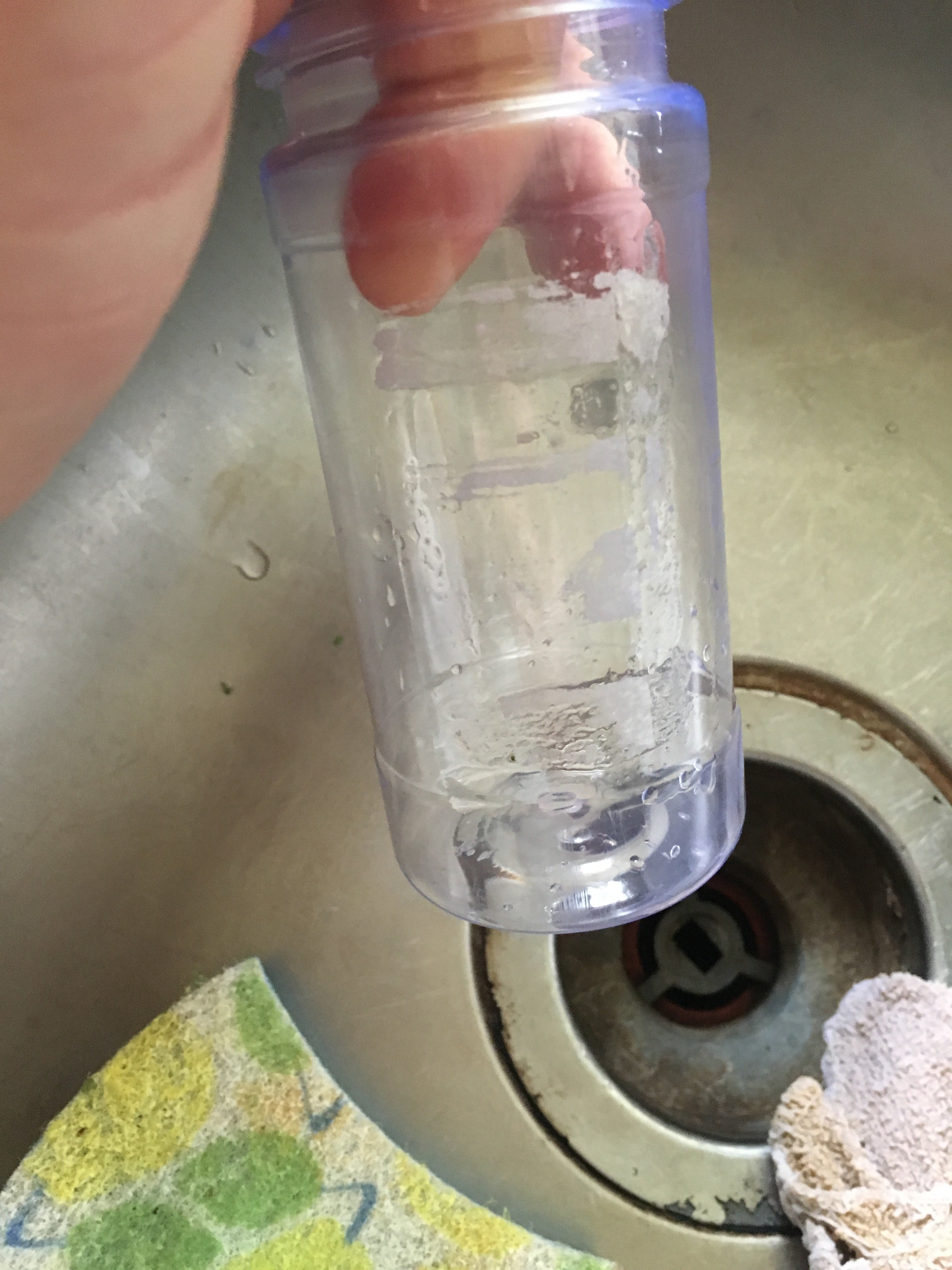 FYI, all of the sticker residue, will come right off if you rub some vegetable oil on it, allow it to soak for 5-10 minutes and wash away with warm soapy water. If, after the first attempt it doesn't all come off, rinse and repeat.
The reason we are doing this is because we want a smooth surface prior to prepping for paint.
Which leads me into my prep work.
BEFORE YOU DO ANYTHING TO THE SURFACE, COVER THE AREA YOU WANT TO BE LIT UP IN YELLOW. You will want this surface to remain clear of any paint so it can still be seen through like a window.
I used masking tape and cut it into a simple rectangle, then laid it simply centered.
Example: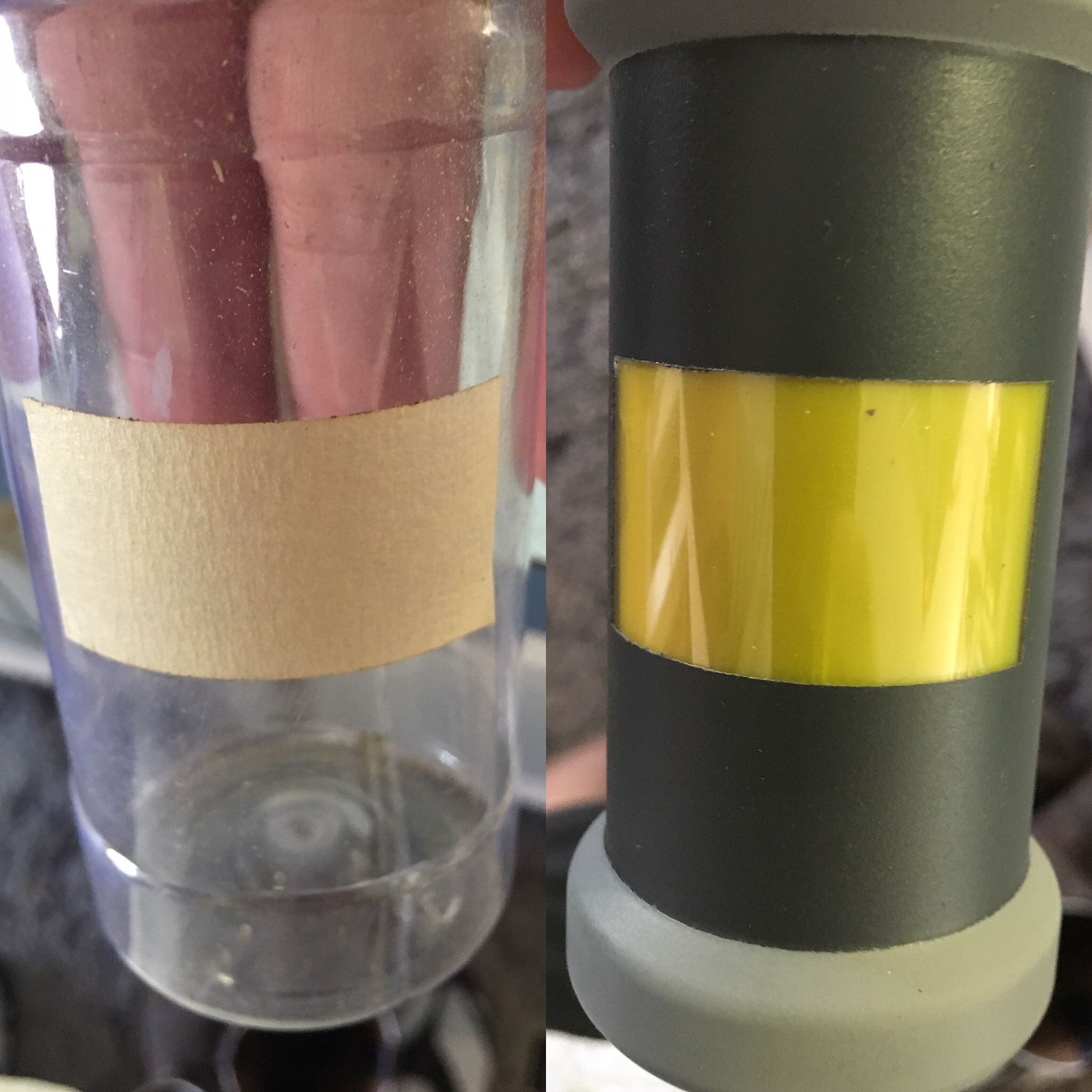 Always sand or scratch any surface you plan on laying your primer to. It gives the paint something to grab ahold of. I used a soft sanding block purchased at hobby lobby but a scotch pad would work just fine for this. Be sure to leave the tape in place while scratching the surface.
Before you start any painting, be sure to drill the hole in the top of your lid for mounting the push button. In case you were wondering, a 25/64th drill bit will perfectly accommodate the push button. Obviously, start small and work your way up to that size.
Hint: there is a small notch in the bottom of the push button that keeps the switch from spinning once it is in place. Be sure to cut a small notch in your drilled hole to accommodate for the switch notch.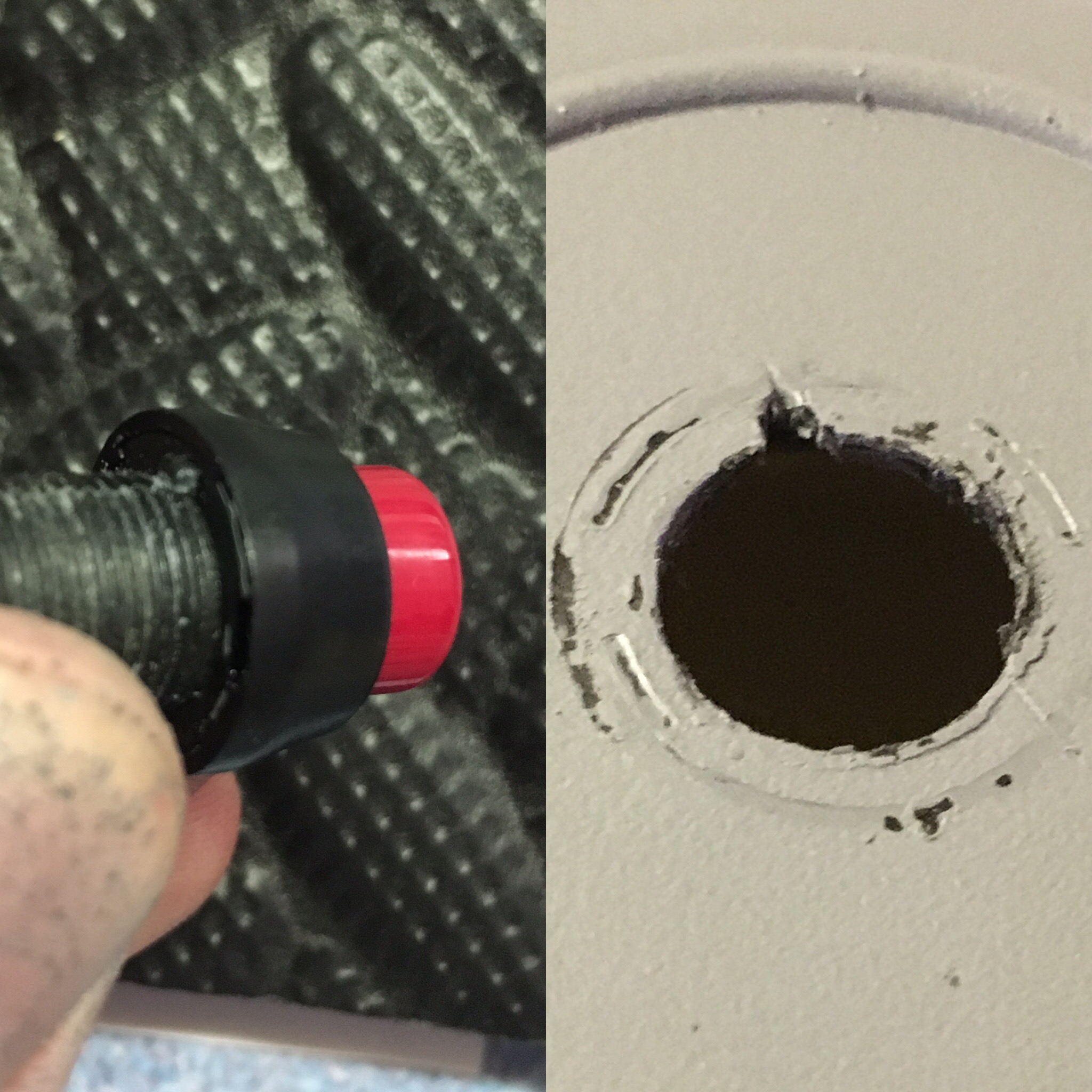 Now, what paint you use is entirely up to you, but this was the route I took and has proven very affective for me.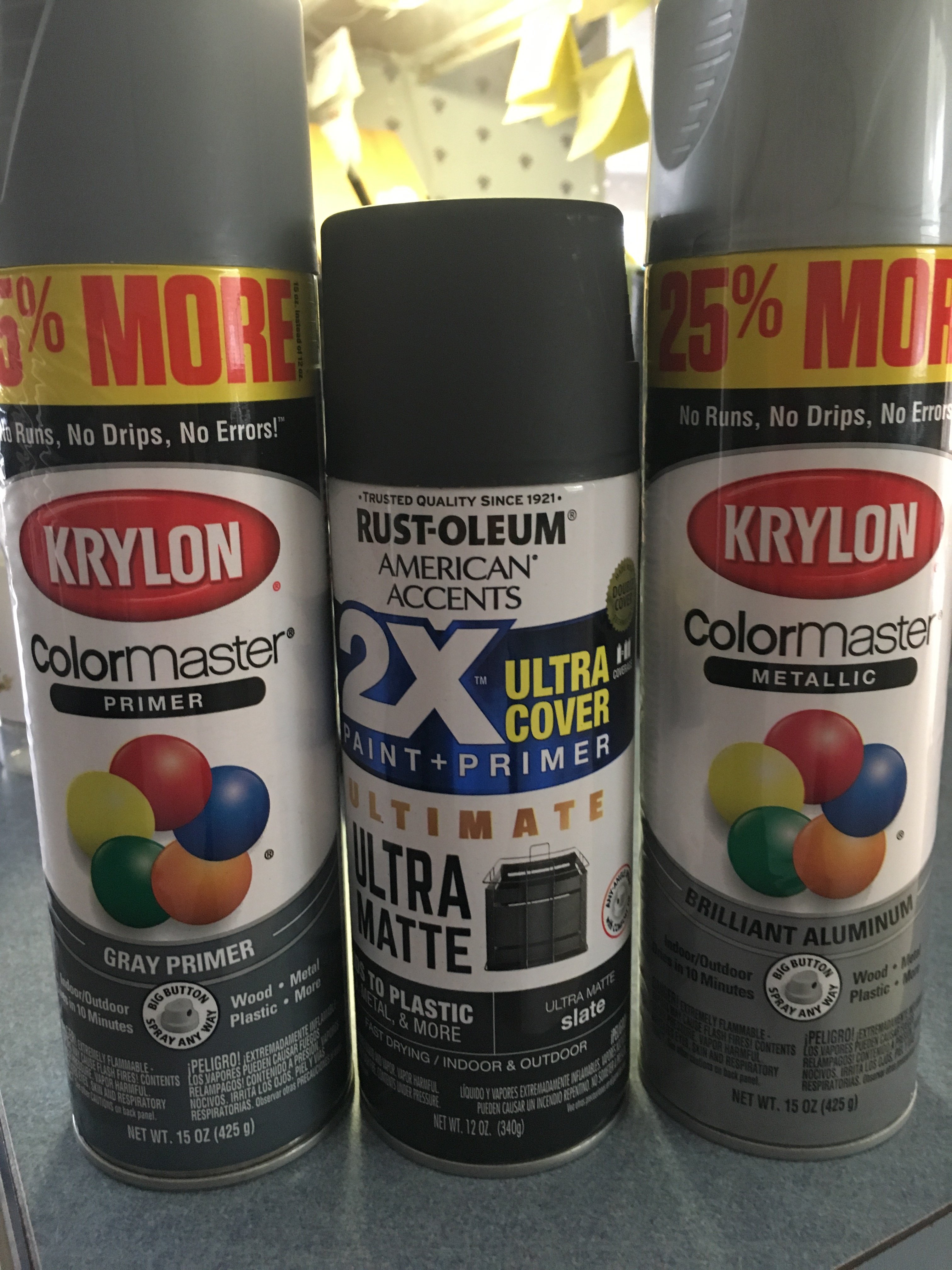 Mind you, I start with the primer first, once dried, I covered the entire surface in the Matte Slate.
Well, if you've read to this point, I obviously have your attention. So let's head over to the reply section to see the progress by steps.