Hey guys, I'm still alive and kicking!
I apologize for not being around the site much these last couple months, the holidays were just too busy for me.
Anyways, I meant to post these a few days ago, but never got around to it, and I figured I better get to it since it's already made it to HaloTech.org and Hawty Mcbloggy, lol.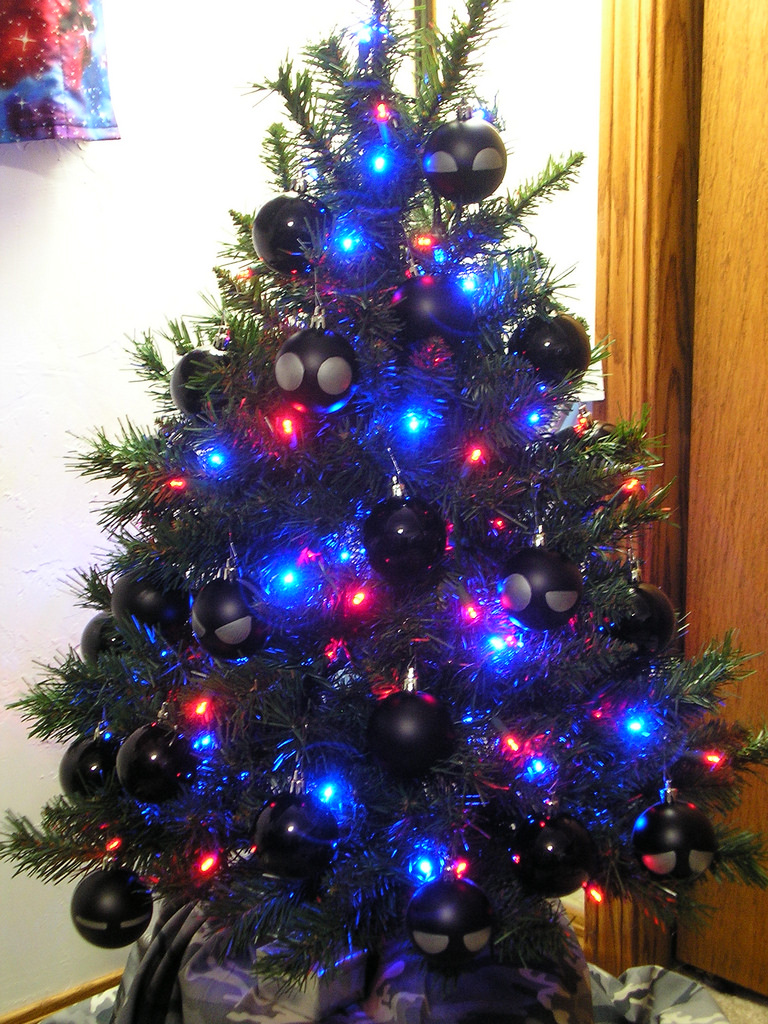 For your nerd pleasure, a Halo themed Christmas tree, from the recently released Halo 3: ODST video game from Bungie. I decided on ODST this year for three reasons: 1. I love to make themed Christmas trees, growing up I always had to decorate our main Christmas tree different each year; 2. Two years ago, I moved in with my boyfriend, and he turned me into a huge Halo nerd. In return, it was only fitting that I made a Halo tree for Christmas, so I decided on a Forerunner theme, mainly the colors; I got some white LED lights, purple and teal Christmas balls, silver garland, and put our Cortana figure on the top as the angel! 3. What's not to love about Christmas balls decorated with the Superintendent's various moods/facial expressions?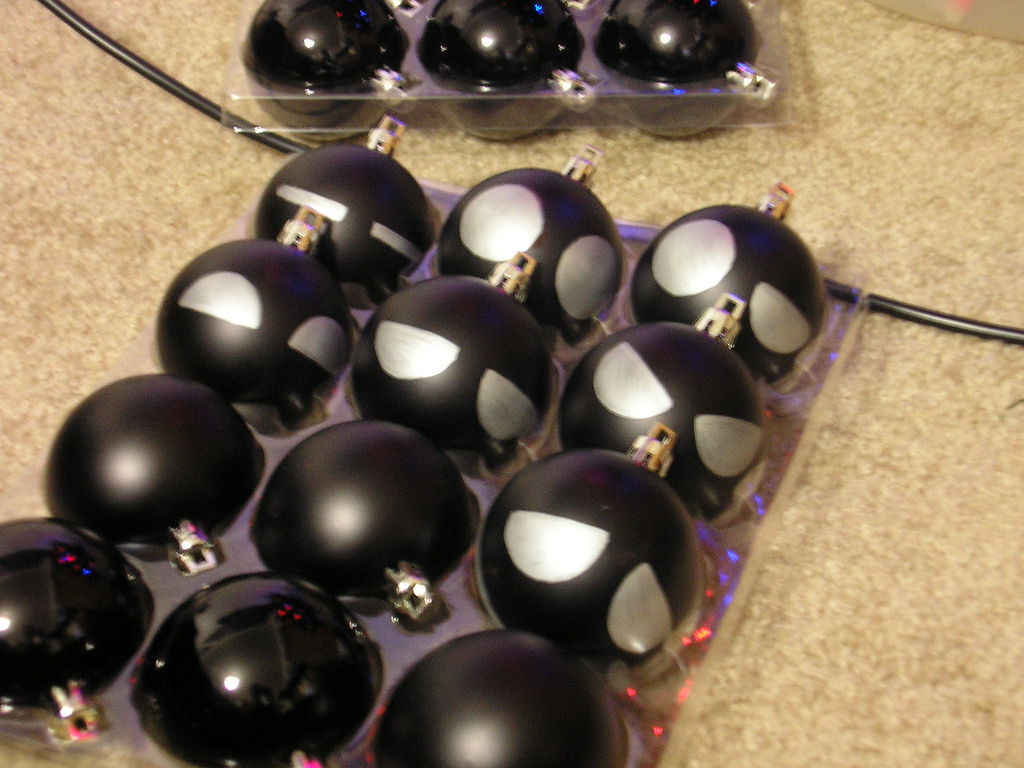 This year I knew I had to make an ODST tree. It was our first Halo game that we anticipated together, preordered together, and played till dawn together the night we brough it home. So naturally I had to change up the theme. I went to Walmart and found the perfect black Christmas balls (for all you purists out there telling me they should be green, I have a reason I did black; green would've made them disappear into the green tree, and the black is better for the overall ODST theme), I also purchased red and blue LED lights, to mimic the color scheme for New Mombasa streets at night, and because LED lights are just awesome! I drew the faces on each ball with a silver Sharpie and an insane amount of precise measuring, along with painter's tape. Next, I put the lights on the tree, and hung the ornaments according to facial expressions, the happiest being on top, and the sleeping one on the very bottom. The finishing touch was the tree skirt made from black and grey camo fabric. I would've liked to get a Rookie figure to put on the top, but I think I'll wait for the Veronica Dare figurine coming out next year.
MERRY CHRISTMAS members of the 405th!!!