Final Poll Results:
Should I remove the grips:
YES: 17.86% (5)
NO: 60.71% (17)
Make one of both: 21.43% (6)
Should I make the clip removable:
YES: 78.57% (22)
NO: 3.57% (1)
Make one of both: 17.86% (5)
Finally Finished it.
OBJ and PDO downloads are at the bottom.
The easiest way to assemble is the short dashes are valley folds, and the long dashes are mountain folds, with numbers on the outside.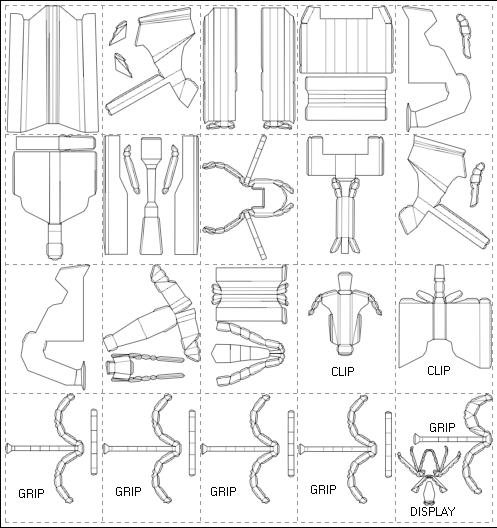 MA5C Animated Gif
Full scale is 86 (MC's height in inches). This gun is scaled to 76 (for a 6' 4" tall person)
This takes 20 pages to make.
DOWNLOADS

------4-Shared------
Clip and Grip

Pepakura MA5C
OBJ MA5C
MA5C PDF
(For mac users and such
. Converted by Nicktendo)
Last edited by a moderator: