I wanted to started a side convo....
Ok these aren't only pets but an addiction as well. To eplain a lil...before I deployed this time I ran a Reptile Rescue caleed
Herp Halfway House
. I plan are continuing once I get back and to my next duty station. Out of all the Herps my fav by far are Burmese Pythons. I dedicated a site just to information on Python molurus bivitattus if you would like to see
Click Here
. Here are a few images our my babies. I have more invested in snakes than you can imagine. $5,000.00 alone to house them.
This is me and Sparti. We have a history together. She is the reason I started Herp Halfway House.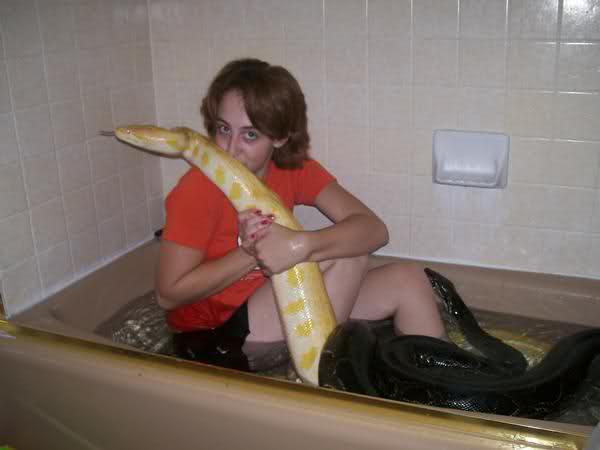 Bath time with my wife Brittany.
More bath time.
This is Cleo. She is a very friendly Anaconda my friend Doug owns.
This is Sunshine. He had passed away a few months ago and I feel like I lost family. Rest his soul.
If you have some pets you want to share your stories about then here you go.
Ithica