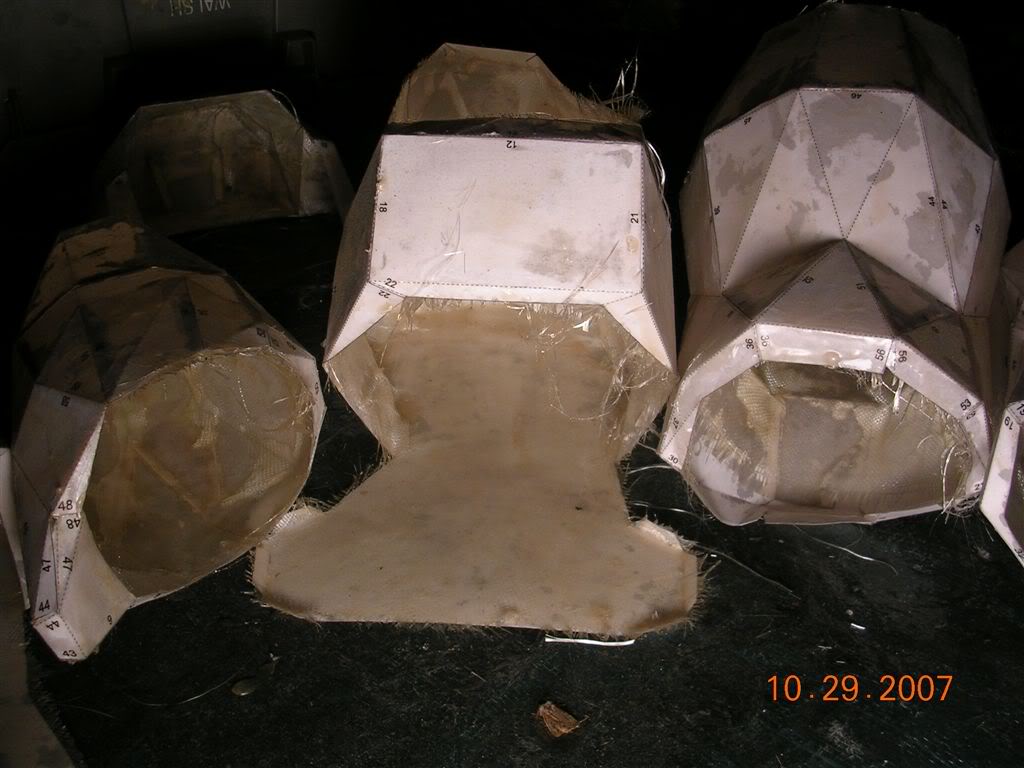 See all that junk? It's on all my pieces and hard as rock cause I was sloppy. I'm trying to sand that crap of the inside so it doesn't cut me, again.
Sanding with 60 grit
KINDA
works, but not well. Plus, it tends to just strip the resin off leaving fibers.
My current idea is to start again tomorrow with a dremel tool, flex extension, sanding drums, and a 90* extension (if I can find one).
Does anyone have any better ideas? What about some sort of silicone lining I could wash around in there to just fill in all the roughness? What would I look for at walmart / home depot / hobby lobby / craft stores to do this with? (no time to order online)