Judicial Officer
Division Staff
Colonial Regiment
I have not seen anyone else attempt to finish their pepakura in the fashion I chose to do. I get sever migraines very easily so I am unable to utilize most of the chemicals involved with Pepakura. I have found though that if my husband does the resin work and fiberglass work while I am away from home, that I am ok. That being said it does not let me do the detail work on my own helmet. So I decided to attempt to skin my helmet in 2mm craft foamies. I really like how it turned out.
Here is my helmet before anything.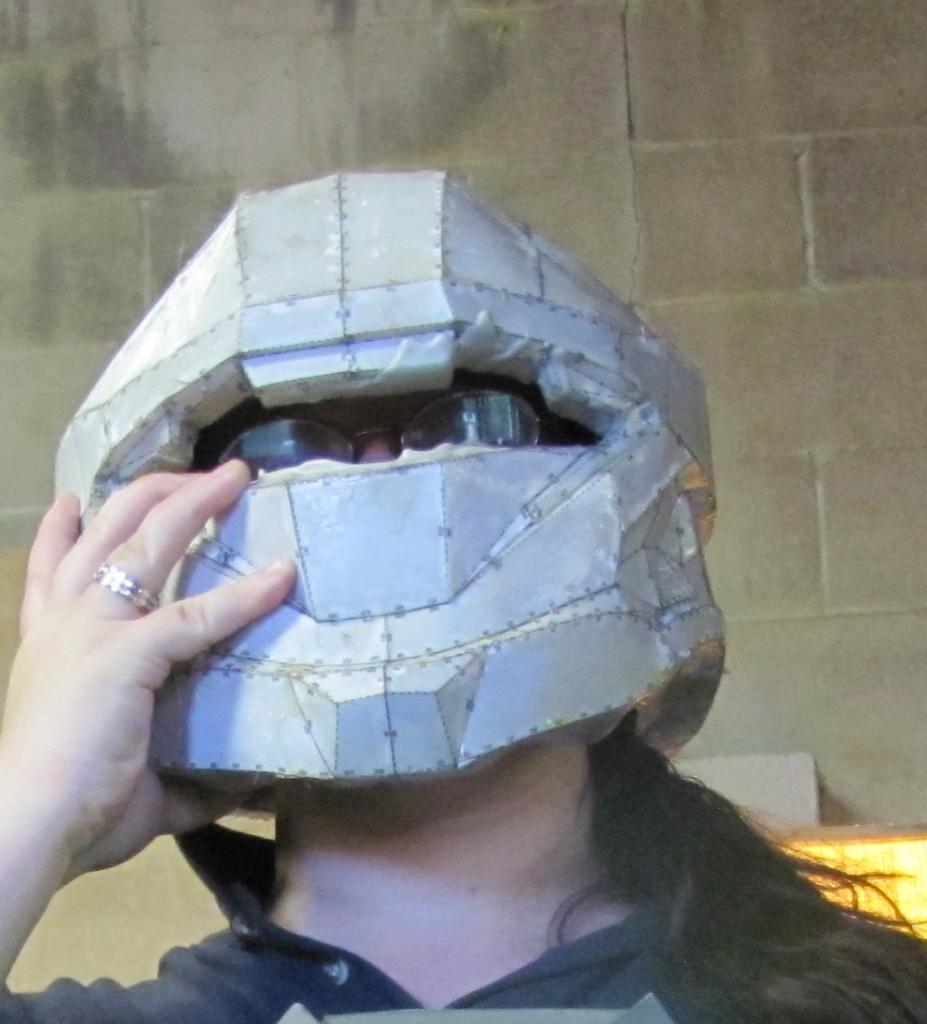 Here is the first part of the foamies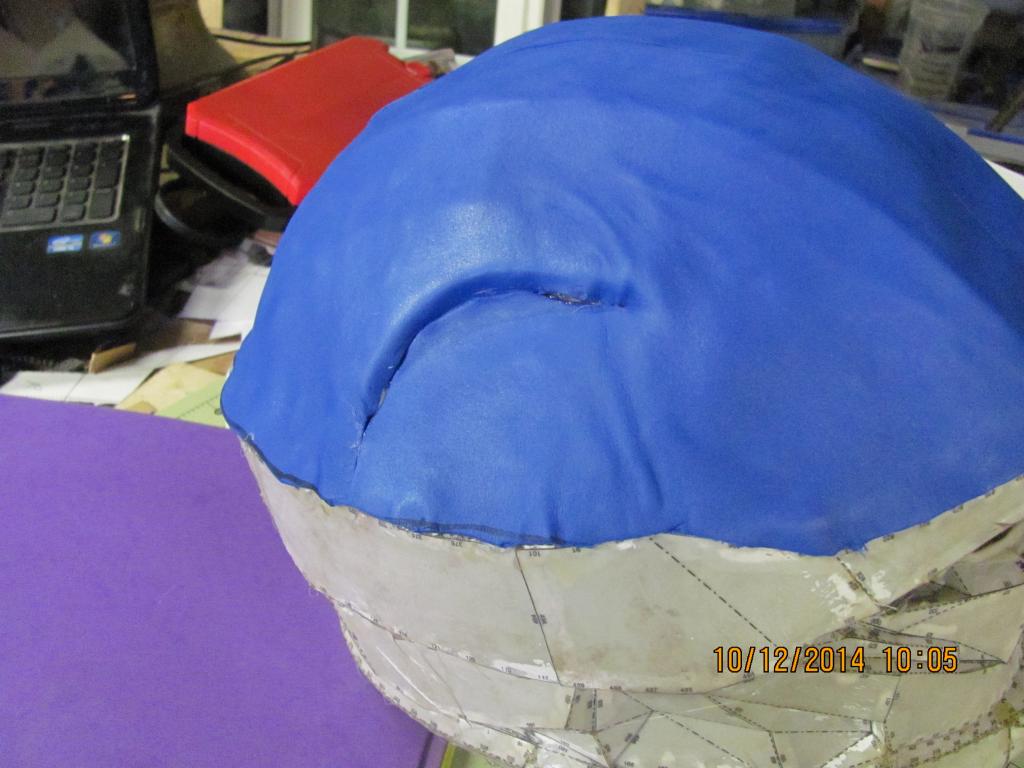 Here is the rest of the helmet skinned.