Hello Spartans,
I'm new to the 405th but I thought I would share my recent fun with the NERF MA40. Currently I am prototyping MA40 Mag cover to go onto 10 or 12 dart NERF mags so the prop can have spare mags when using the blaster. This is my first 3D model that I have sketched in Fusion 360 and the V1 is printing as I type, but I thought I would share my concept and eventually the files once it works (hopefully).
I also made a template to print our a ammo counter onto a transparent sheet so anyone can put a light in the NERF counter. The PDF template prints in A4 and has 10, 32 and 60 as the numbers. I used clear blue film and a cut out of an LCD screen diffuser film from an old laptop in my mine.
Google Drive is a free way to keep your files backed up and easy to reach from any phone, tablet, or computer. Start with 15GB of Google storage – free.
Hopefully I have posted these in the right place and that they will be helpful people as it has been a fun learning curve for me. Once it has printed successfully (fingers crossed) I will share my results.
MessiahLad 027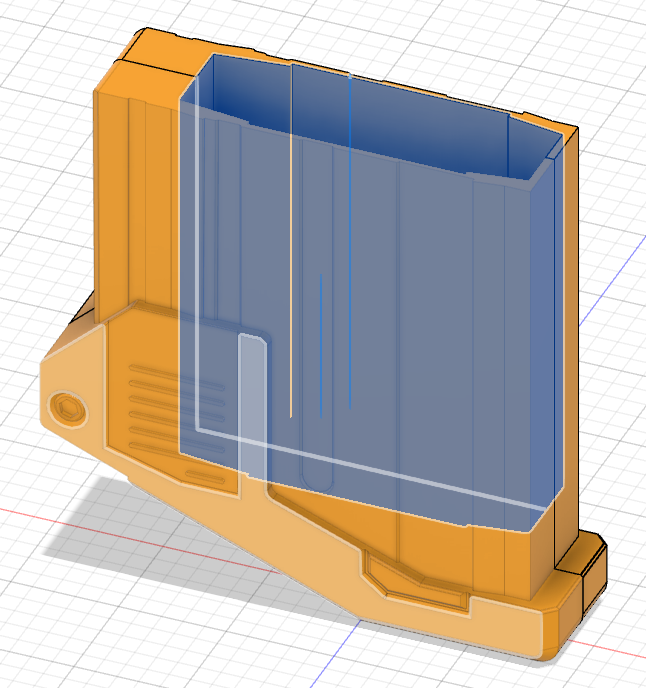 NERF Ammo Counter
I have CR2032 battery inside it and a small switch on the side, which my son loves and steals it for his NERF guns as well.