Hello everyone,
So I just bought a Disguise-brand Master Chief helmet off Amazon, and I plan on building foam armor to accompany it at some point. My question is this: Is the Chief's helmet always the "same"? It's appearance changes from game to game, and of course, the 343 Chief helmet is a big change from the bungie style, and so we went through H4 and H5 with Chief looking like this: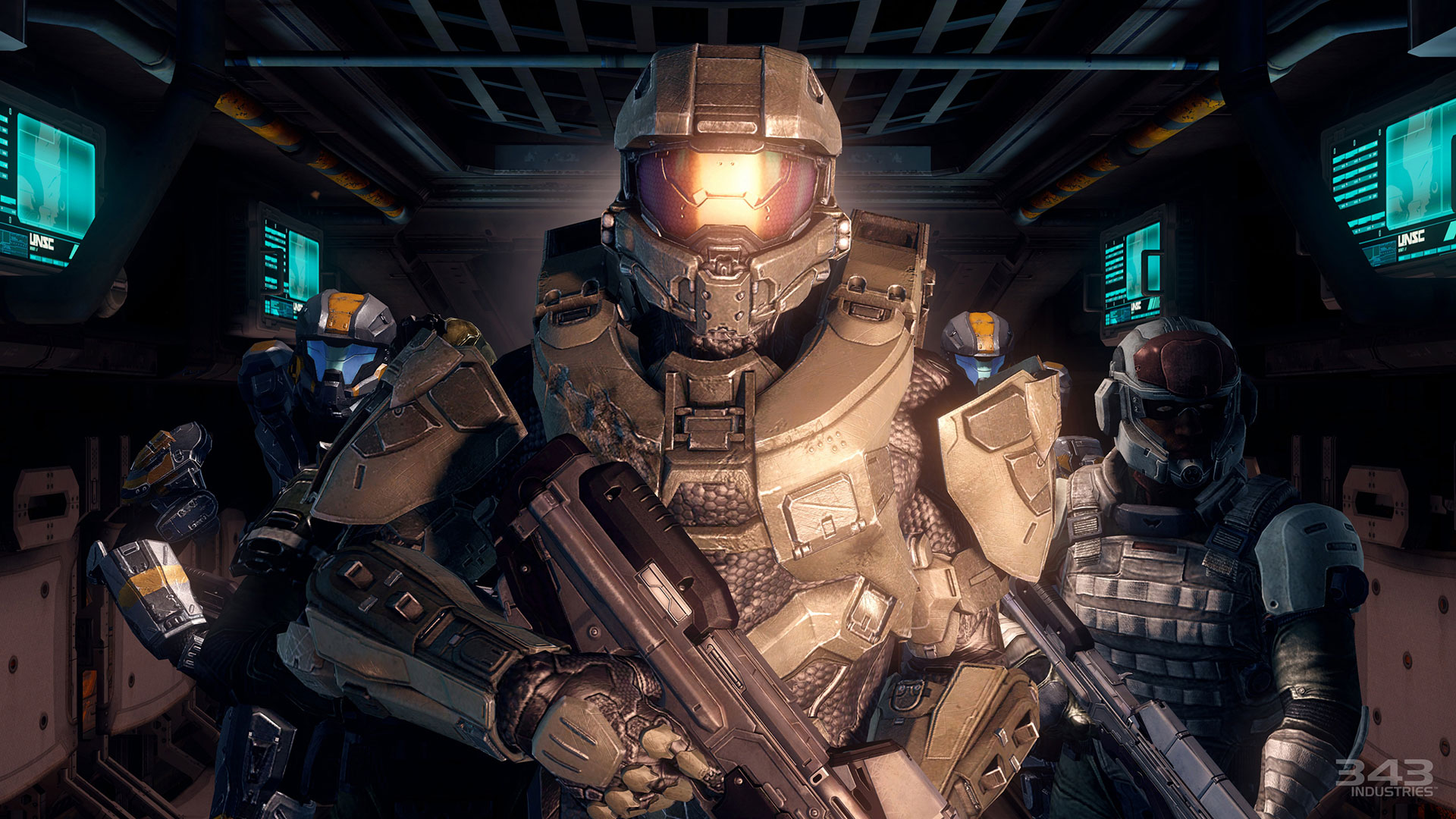 Only for it to go back to the original style with the reveal trailer of Halo: Infinite:
So does his helmet design change because of S-II through S-IV tech improvements, as in each different look is a different "mark" of helmet, or does it change based purely on art style?
I bought the helmet not because I particularly want to do a Chief cosplay, (if an ODST or Reach helmet was also available for the same quality and price I would have went with one of those). I bought it because the detail was good, the price was right, and it saves me the trouble of trying to build a convincing helmet.
So either I'm going to do a S-IV or Chief cosplay, or I'm just going to throw canon out the window and make a S-III armor with a Chief helmet (possibly repainted). ALSO, on the multiplayer of H4 and H5 armor and helmets can be mixed and matched, but is this canon?
For example, could a canon Spartan use an Oceanic helmet with Defender chestplate, aviator shoulders, and Precept legs, and be canon? Or is it strict armor-helmet matching? Also, Noble Six in Reach campaign could be customized in this way, so I guess there's an interesting argument there as well.
So basically I might just do whatever I want, but I would like to know if it is canon or not. Thanks! Please ask if you need any clarification, I know I rambled a bit.